Of 4 wheeler, 30 guns, Tools, trapping related, canoes, collectibles,
carnival glass, household goods and miscellaneous items,

The Ben & Dorothy Dalton Estates, Waterloo
and additions
VIEW OUR GALLERY OF 112 PHOTOS AS A SLIDE SHOW
1 or MorePhotos Added Mon Oct 29 18:47:08 EDT 2018
GUNS: 30 GUNS
1 - Norinco rifle, semi automatic, 7.62X39
2 - Leige shotgun, hinge break, 12 gauge
3 - Noble shotgun, pump, 12 gauge
4 - Weatherby shotgun, semi automatic, 12 gauge
5 - Cooey rifle, bolt, 22 cal
6 - Remington rifle, pump, 22 cal
7 - Mossberg shotgun, bolt, 20 gauge
8 - Winchester rifle, lever, 30-30
9 - Cooey rifle, bolt, 22 cal
10 - Cooey shotgun, single shot 22LR
11 - Ruger rifle, semi automatic, 22 cal
12 - Brno rifle, pump, 22 cal
13 - Cooey rifle, bolt, 22 cal
14 - Winchester rifle, pump, 22 cal
15 - DRP German rifle, 22 cal
16 - Cooey rifle, bolt, 22 cal
17 - Army rifle, bolt, 303
18 - Stevens rifle, rolling block, 25 rim
19 - Marlin rifle, bolt, 22 cal
20 - Mossberg rifle, semi automatic, 22 cal
21 - Winchester shotgun, pump, 12 gauge
22 - Mossberg shotgun, bolt, 410
23 - British shotgun, hinge break 12 gauge
24 - Noble shotgun, pump, 12 gauge
25 - Remington shotgun, semi automatic 12 gauge
26 - Ross rifle, bolt, 303
27 - JC Higgins shotgun, bolt, 12 gauge
28 - Stevens shotgun, pump, 12 gauge
29 - Winchester shotgun, pump, 12 gauge
30 - Shotgun, muzzle loader, 20 gauge
Valid PAL is required to purchase guns and ammo.
Guns to sell at approx. 10:30am
MISCELLANEOUS ITEMS: 1995 Suzuki King Quad 300, 4wd, winch front & back, 1153km. Mariner 5hp out board motor. Coleman fiberglass canoe. Oneida II fiberglass canoe. Excalibur Wolverine crossbow & arrows. Acetylene torch. Chain hoist. Wrench & socket sets including 3/4in. drive socket set. Various jacks. Hand, power & garden Tools. Large selection of live & other traps. Hide stretchers. Wooden clamps. Chains. Hardware including boxes of nails. Fishing poles & tackle. Tree climbing ropes and harness. Camouflage & blaze orange clothing. Skeet throwers. Helmets. Hip waders. Smelter. Life jackets. Shop cart. Toboggan. Clay pigeons. Snares. ATV helmets. Decoys. Coolers. Tarps. Rain barrels. List goes on.

COLLECTIBLES: Wooden filing cabinet. Fainting couch (1/4 cut oak). 7 X 10ft. rug - good. Snow shoes. Wooden skis. Wooden paddles. Scales (floor and counter). Antique Tools. Blow torches. Draw knives. Sad irons. Yamaha FG 75 guitar. Cameras and accessories. Costume & other jewelry. Leaded & stained glass window. Smokers stand. Door hardware. Medicine cabinet. Robert Bateman Limited Edition prints, numbered, signed including "Salmon Watch-Spirit Bear", "Late Winter - Black Squirrel", "Cattails, Fireweed & Yellow Throat". Framed prints by W. Peters, Brent Heighton, Tom Lovell, Keirstead, Peter Etril Snyder, Pierre Francis Surtes, Ervin Molnar "Silent Watch", C.E. Bacon, Michael Dumas, R.S. Parker, Carl Brenders "Harvest Time Chipmunk". Also, Pat Schroeder "James Lake" oil painting. Quilt and quilt frames. Royal Doulton "Queens Lace" & "Cavendish" sets of china. Wood & Sons "Dorset" set of china. Old pulleys. Fancy cups & saucers, Wedgwood, crystal including cornflower, depression, etc.
Approximately 80 pieces of carnival glass.
Selling at approx. 12:00 noon.
Catalogued highlights include
1) Dugan bowl, double stem rose, amethyst
2) Northwood bowl, stippled rays and basket weave, green
3) Fenton bowl, grape and leaf, green
4) Fenton handled dish, butterflies, marigold
5) Fenton bowl, dragon and Lotus, marigold
6) Fenton rose bowl, garland, blue
7) Child's ABC plate, marigold
8) Fenton bowl, cherry chain variant, marigold
9) Dugan handled dish, amethyst
10) Dugan handled dish, marigold
11) Fenton bowl, grape and leaf, green
12) bowl with scalloped edges, hand painted with pink flowers, green
13) Northwood dish with thumb hold, fruits and flowers, green
14) Fenton bowl, hearts and vine, blue
15) Fenton goblet, Persian medallion, amethyst
16) Fenton decanter 7 4 goblets, daisy and button, marigold (2 sets)
17) Northwood candy dish, holly and berry, green
18) Northwood candy dish, holly and berry, amethyst
HOUSEHOLD: Dining room table & chairs. Round pedestal table & chairs. White bedroom suite. Maple hall bench. Beds. Upholstered wing chair. Office chairs. Rocker. Wooden cradle. Office supplies. Linen. Christmas décor. Sewing supplies. Plus the usual household goods and home furnishings.
Notes
Ben was an avid hunter and trapper! Lots of items still to be uncovered.
See
www.gerberauctions.net
for photos.
Lunch booth.
Terms
Cash, debit or cheque with I.D.
We Strive To Serve You Better
GERBER AUCTIONS LTD.
Auctioneering and Appraising
519-699-4451 or (519)698-0138
2827 Hutchison Road, RR1 Millbank, Ontario (Crosshill)
Questions about this sale?
SUBSCRIBE TO OUR AUCTION NEWS

Click Here to Visit us On-Line!
179942493 :
Thursday November 22 2018
Sale Starts At 6:00 PM
Riverside Auction Hall
192 Front Street West
Hastings, Ontario

Click above for Road Map Detail!
Get directions and travel time from the Google map.

Click here for Weather!
Antique Auction
If you love antiques and vintage toys, furniture, Tools, images and more, then this is for you. A heads up about another fantastic mid-week antique auction on Thursday, November 22nd at the Riverside Auction Hall at 192 Front Street West in Hastings, starting at 6:00 pm. The regular Tuesday night auction will still happen on November 20th, but this is a special auction of only antiques and vintage items.

The auction includes a wide variety of items. Highlights are some large format framed photographic prints of Campbellford from the horse and buggy days, as early as 1873. Also of note are some handmade and lovingly restored items including a Sopwith Camel with a 7' wingspan, a WWII Jeep that pays tribute to the restorer's Uncles who died in the Italian campaign, and a mint Wrigley's Spearmint Gum truck - all original.

In addition there are brass candle holders, antique clocks (including a rare ceramic one), small childrens toys including planes, cars, a motorcycle, trucks as well as cap guns, wagons and a train engine.In addition to some very high quality pieces of antique furniture is a unique wicker picnic ensemble that includes an insulated drink container and a basket that holds dishes and cups.

There is a large size restored 1930s Steelcraft ride-on locomotive with CPR decals, and a large assortment of papers from the estate of a long time Eaton's employee including Christmas cards from 1912, a 1918 Summer Catalogue, the program for the memorial service for Sir John Craig Eaton in 1922, early sale catalogues, sales flyers, "The Story of Our Church" from the Timothy Eaton Memorial Church, and more.

There are side tables, hall tables, coffee tables, end tables, a wicker easy chair, oil lamps with glass shades, Toby mugs, antique Tools, decorator pieces, wooden desks, side chairs, pressback and upholstered, glassware and dinnerware, a large selection of military items including hats, magazine pouches, leather cases and pouches, swords and a bayonet, cast iron cookware, ceiling light glass shades , milk jugs and cardboard stoppers, cup and saucer sets, crockery, tinware, brass miniatures, a Fifth Avenue Derby, a large sledge, a Shirley Temple doll by Ideal, comica, and much, much more.
Questions about this sale?
SUBSCRIBE TO OUR AUCTION NEWS
Click Here to Visit us On-Line!
182372864 :
Thursday November 22 2018
DATE BIDDING CLOSES
Preview As Noted In Ad
ROCKFORD AUCTION CENTRE
103043 Grey Road 18
ROCKFORD, ONTARIO

5 kms South of Owen Sound, on Grey Rd. 18, just East of the Rockford stoplights.
Click above for Road Map Detail!
Get directions and travel time from the Google map.

Click here for Weather!
LARGE ONLINE
ESTATE & CONSIGNMENT AUCTION

BEGINS CLOSING: Thursday, November 22, 2018 @ 6:30 P.M.
PREVIEW: Tuesday, November 20 from 8:00 A.M. - 4:00 P.M.
PAYMENT/PICKUP: Friday, November 23 from 8:00 A.M. to 6:00 P.M.
Featuring: 2013 Dodge Dart SXT; 1972 Honda 70cc Moped; 1996 Ski-Doo Formula III Rotax 600. Plus - Teak Living Room & Bedroom Furnishings; Superior Chrome Furniture Co. Ltd. Dining Room Suite; Antique & Contemporary Home Furnishings; Original Artwork; Selection of Signed & Other L.E. Framed Prints; Fancy Glass & China; Small Collectibles; Musical Equipment; New Pre-hung Exterior Entry Systems & Doors; Tools; Appliances; Patio Furniture; Lawn & Garden Items & Much More.

Remarks: A nice offering across a wide range of interests. Something for everyone! Visit our website for catalog, bidding, and full terms.
Questions about this sale?
SUBSCRIBE TO OUR AUCTION NEWS

Click Here to Visit us On-Line!
182370308 :
Wednesday November 21 2018
Sale Starts At 9:15 AM
43853 Southgate Road 4
Mt Forest, Ontario

East of Mt. Forest, on Southgate Rd. 04 Fire # 43853 or
Turn off Sdrd 49. Head West approximately 1/2 mile,
5th entrance way on the right (Northside).
Click above for Road Map Detail!
Get directions and travel time from the Google map.

Click here for Weather!
Fall AG Consignment Auction Sale
Of Tractors, S.P. Sprayer, Machinery, Equipment, Tools, Miscellaneous
FARMER LINEUP: Estate of the Late Ralph Schmidt of Hanover: Ford 5000 diesel tractor, 3,800hrs; Ford 3600 w/ldr., 3,700 hrs. MF.925 haybine; NH. 5 bar siderake; NH. 518 spreader (no beater); NI. S.A.spreader; 3 pth.woodsplitter; Krause 14ft. disc; 3pth. cult.; 3 furrow plow; Kvernland 3 furrow plow; 2 flatrack wagons; trail weedsprayer; Hagedorn S.A. snowblower; 2, 3pth blades; posthole auger; racing sulky's; racing harness; wheelbarrows; 2 canoes; 2 pipe elevators-24ft. &28ft.; 2 saddles; new blankets; welder; air compressor; mortar/cement mixers; gates; table saw; 2 Mastercraft thickness sanders; 3 wagons of small items;

TRACTORS, SPRAYER: Willmar 745 Sprayer w/2,400 hrs. 75ft. boom, 5 gal. & 20 gal. Tips (field ready); JD. 6210, power quad, 540 &1000, 2wd. 18.4-34 BKT radials, 6,500hrs. JD. 7400, 4wd., cab, w/JD 740 ldr.,8,000hrs.;1999 Volvo L45 wheel loader, new tires; Cat 257B3 skidsteer on tracks,cab,2,200hrs.; Cub Cadet 1782 (Kubota diesel engine), w/snowblower, 5ft.mowerdeck, chains;

MACHINERY, EQUIPMENT; Haying-2018 New Teddy Bear fluffier; NH. 489 haybine w/steelrolls; Kuhn 2160 Rd. baler; swath turner;16ft. hay oviater w/motor; Gehl 2580 Rd. baler, w/hyd. pickup,(approx. 4800 bales);Tillage- JD. 220 Disc 18ft.; JD 750 Notill drill,10ft.w/grassseed (New press wheels, & New bearings inside the gauge wheels);18ft. vibreshank cult.;22ft. s tine cult.;12ft. sprocket packer; Brillion transport packer; IH 5300 seeddrill,21 run, w/grass & fert.; Snowblowers- G.W., 7ft.3"; Lucknow S 100H S.A.; Snowlander 720, 84" D.A., w/ hyd.chute; Van Eyl. S.A.; McKee;Plows- IH. 735, 5 furrow vari-width, w/autoreset; IH 735, 6 furrow; Kevernland 7 furrow;Mills- NH. 354 w/loading & unloading auger; Automatic 3620 A rollermill; Lancaster high capacity 42" screen hammermill blower (2 yrs. Old);Wagons- Turnco gravity box; Dion forage; 10 ton wagon gear w/trucktires; 10.00-20 tires w/tubes,3pc.; JBM deluxe feeder; Jiffy dump; Forage King LH unload on Horst gear;NH.LH unload;Harvesters-JD.3800 w/2 row snapperhead; JD 3950 w/2 row cornhead & hay pickup; JD 3940 w/cantilever auger (base unit);JD 3940 w/cornhead; Dion & 54" forage blowers & pipes; Gehl cropchopper; forage wagon roof; CIH. 1063, 6 row poly cornhead; JD 2 & 3 row yellow cornheads;Other Machinery & Equip.-50ft.x 6" transport auger w/3 hp.motor; 2 Houle clockwise & counterclockwise, stable cleaner drive unit w/motor; loading chutes; Matador headgate;14 stainless farrowing troughs; fence line & bale feeders;JD. 29B field sprayer, 30ft.boom; Walco 60", 3pth. Blade; 42" pallet fork prongs; 1 set of 18.4-34, BF Goodrich tires & rims (off JD 2755); 14.9x28 tires on rims; 24.5/32 tires on rims; 6ft.Frey bucket & stone fork; 20 kW generator;

HORSESHED, Tools, MISCELLANEOUS; New 10ft.x 12ft. Port. Horse Run In shed; 3 Ring Westeel Rosco 19ft.Duetz air cooled genset 36KVA; ESSAB mig welder & others; weldingcart; Ridged pipe threader machine (elect).;560 sheets of 5ft.x5ft.x1 ¼" plywood; New PVC plastic 16ft. & 20ft. sheets (35,000 sq.ft.); Slabwood; 13ft.6"x13ft.6" tarp pull up door; used steel roofing; heavy steel racking; 7" S.S.,chimney, (3ft. sections);Delta milling machine CK-V8,16TM; Delta jointer & bandsaw;9pcs assorted socket & wrench holders; King mitresaw; Ridgid endcut; floorjack; ½" air wrench & socket set(as new); car tires 195, 50Z R-16;1996, 32ft. campertrailer;18ft.x6ft.6" landscape trailer;8ft.x14ft. TA. trailer w/ramps; 2- 8"x7"w,4bolt rims; 8ft.T x8ft.6" w, "A" frame w/2ton chainfall on trolley; Coats 20-20 tire changer; Lawnmowers- MF.#8 w/deck, MF.#12,JD 111,CC.1215,CC. 1320(all As Is); Mearelli Grapepress & juicer; Lg. Industrial dust collector w/50hp. Motor, to be dismantled at Streamline Auto Body, (Info call Adam 519-362-0536); other items & wagon loads of small items;
NOTES
To Consign items Please call
Elvin Weber- 519-323-1043 or Orvie Martin 519-338-5267
Receiving items November 14,15,16,17, & 19.
We reserve the right to accept or refuse items.

NO HOUSEHOLD or VEHICLES!

TERMS
Cash sale day, cheques with ID only.
Lunch booth, 2 sale rings.
Sales Yard- 519-509- 2828
Loader available from sale day until Saturday November 24
Owners, Auctioneers, Organizers not responsible for
accidents, injury, deletions or loss of property sale day.
All verbal announcements take precedence over written material.

AUCTIONEERS
DAVID MCPHEE, GLENN SINCLAIR, DENNIS KIDD, MATT FERRARO
Questions about this sale?
SUBSCRIBE TO OUR AUCTION NEWS

Click Here to Visit us On-Line!
181587341 :
Tuesday November 20 2018
DATE BIDDING CLOSES
LINDSAY SALES ARENA
2140 LITTLE BRITAIN ROAD
LINDSAY, ONTARIO

1 MILE WEST ON HWY 7 OF HWY 35 & HWY 7 INTERSECTION, SOUTH ONTO LITTLE BRITAIN RD, 1ST DRIVEWAY WEST OF MCLEAN AUCTION CENTER - ORANGE BARN Across from RACE TOYOTA
Click above for Road Map Detail!
Get directions and travel time from the Google map.

Click here for Weather!
A MCLEAN ONLINE ONLY
ANTIQUE ESTATE AUCTION
FURNITURE, COINS, JEWELRY, MEMORABILIA, COLLECTABLES,
ANTIQUES, GLASS & CHINA, TOYS, ADVERTISING, COMICS,
RECORDS, MILITARY, DISNEY FIGURES, Tools
Including several collections & estates

OPENS: SATURDAY NOV 17-9AM
CLOSES: TUESDAY NOV 20-7PM
VIEWING
LINDSAY SALES ARENA
2140 LITTLE BRITAIN RD.,
LINDSAY, ONTARIO

Partial early list - check back for additions as we continue to unpack

ONLINE ONLY ESTATE COLLECTOR AUCTION
ANTIQUES - COLLECTABLES
Beginning Saturday Nov 17th - 9am - Closing Tuesday Nov. 20th-7pm
MCLEAN AUCTIONS-LINDSAY / LINDSAY SALES ARENA
2140 Little Britain Road, Lindsay, Ontario
Selling several estates & collections, 1000's of interesting and unique items.
NO PHOTOS CURRENTLY POSTED TO THIS SALE
FURNITURE & ANTIQUES: antique and modern dining, bedroom and living room furniture, needlepoint bench/foot stool, rustic bench, antique oak 4 drawer file cabinet, washstand, tea wagon, oak china cabinet, marble top umbrella stand, 5' tall horse statue, GLASS & CHINA: glass & china, crystal, Wedgewood, Flow Blue bowl, pressed glass, Depression glass, Royal Doulton figurines, Beswick figures, Disney figurines, silverware, silver serving dishes, Ornate table lighter, Sterling Silver.

COLLECTABLES: National #1090 antique cash register, antique telephones, vintage tins, butter box, Coke crate, toys, sports memorabilia, Rookie cards, framed advertising, beer trays, draft beer handles, Sleeman and Labatt mirrors, comics, Spiderman tin sign, records, books, die cast cars, tin fire truck, vintage bat & glove, vintage fishing lures, rods, reels, Bass Casting Sinker merchandising display & contents, glass Christmas balls, jewelry, quilts, snowmobile trophies, Buda statue, crocks, vintage glass light shades, Coleman #4A gas sad iron, paintings, prints, vintage radio, modern popcorn maker, Coins: early Can silver coins & pennies, silver dollars, some uncirculated, mint sets, proof sets, specimen sets, etc., MISC: house and kitchen wares, turntable, Panasonic home theatre speakers set.

Tools: Craftsman cabinets, benches, hand & power Tools, hay fork, vintage scuffler, forge, blacksmith tongs, axe, snowshoes, wooden snow skis, cast iron wall vents, 1893 Cast pump head, partial early list, over 1500 interesting and hard to find items.
NOTE
Closing Tuesday-7pm
MCLEAN AUCTIONS 705-324-2783
photos/catalogue/terms/preview/pickup times at
VIEWING
Sat. Nov 17th, 10-1, closed Sunday, open Monday Nov 19th, Tue Nov 20th 9am-5pm
TERMS
Cash, Debit, Visa, MasterCard 13% Buyers Premium, 3% discount for Cash, Debit
PICKUP: AT BARN ONE DAY ONLY
Wed Nov 21th, 9am-9pm
Shipping of smaller items available, packing and shipping costs apply.
DON'T MISS THIS INTERESTING SALE
CHECK ONLINE FOR COMPLETE CATALOGUE AND PHOTOS
Catalogue, photos available Online at
www.mcleanauctions.com
Note time 24 hours a day
Note: Time - Staggered Closing Tuesday Nov 20th at 7pm
Over 1500 interesting lots - May take over 2 hours to completely close - Make plans to bid online
MCLEAN AUCTIONS
Sales Arena/Office 2140 Little Britain Rd., Lindsay
Office 705-324-2783 Toll Free 800-461-6499 Fax 705-324-6632
View list, photos, terms, photo & list updates at
Owners, Auctioneers and Staff not responsible for accidents or property loss.
All verbal announcements take precedence over written advertisements.
Questions about this sale?
SUBSCRIBE TO OUR AUCTION NEWS

Click Here to Visit us On-Line!
182196178 :
Sunday November 18 2018
Sale Starts At 9:00 AM
Preview 8:00 AM
MacGregor Auction Hall
Orono, Ontario

Take 401 to 115 Hwy, (10km) Exit at Main St, Orono. Follow signs to Mill Pond Rd/5TH Concession.
Click above for Road Map Detail!
Get directions and travel time from the Google map.

Click here for Weather!
NO PHOTOS CURRENTLY POSTED TO THIS SALE
Auction Features A Quality Selection of Christmas Decorations & Related Items, Household Contents, Furniture, Bedroom Sets, Dining Room Sets, Tables, Chairs, Cupboards, Collectibles, Large Offering of Wool & Sewing Related Items, Snowblower, Lawnmower, Misc Tools. Something for One & All.
Terms
Cash, Visa, M/C & Interac
(10% buyers premium)
Watch for pictures at end of week

MacGREGOR AUCTIONS
Mike MacGregor, Auctioneer
1-800-363-6799
(cell) 905 718 6602
Questions about this sale?
SUBSCRIBE TO OUR AUCTION NEWS
Click Here to Visit us On-Line!
182018720 :
Sunday November 18 2018
Sale Starts At 9:00 AM
Preview 8:30 AM
194 Erie St. North
Leamington, Ontario

(Behind Armandos)
Click above for Road Map Detail!
Get directions and travel time from the Google map.

Click here for Weather!
LEGACY AUCTIONS
HUGE ESTATE AUCTION
PLEASE NOTE
Car Sells At 12:00 Noon

Due to the size of this auction
1. we will not have any currency to auction
2. there will be two auctioneers working simultaneously.

Bring a friend you will have a great time!
VIEW OUR GALLERY OF 55 PHOTOS AS A SLIDE SHOW
1 or MorePhotos Added Wed Nov 14 07:06:53 EST 2018
Just in time for the holidays, we have a beautiful assortment of items for auction.
With a large selection of hand and power
Tools
, garden
Tools
including a John Deere riding lawn mower with all the attachments
and a stunning 1969 Plymouth Road Runner,
there is something for everyone.
Come on out, bring a friend and enjoy the fun and excitement of
Legacy Auctions
Payment Options
Cash, Cheque with 2 pc. ID., Debit - $2, Visa/Mastercard - 5%
(No Buyer's Premium)
For more photos check out our website at

or like us on Facebook
Questions about this sale?
SUBSCRIBE TO OUR AUCTION NEWS

Click Here to Visit us On-Line!
181760890 :
Saturday November 17 2018
Sale Starts At 11:00 AM
Preview 9:00 AM
Bruce Station Hall
109 Station Road
Bruce Station, Ontario





At Bruce Mines take Hwy 638 a few minutes north to Bruce Station.
Click above for Road Map Detail!
Get directions and travel time from the Google map.

Click here for Weather!
Partial listing: 2012 Ford Focus Titanium 145000 km Leather Sunroof -- Shurlift Towable excavator with Honda GC 160 -- Leather love seat -- Buffet and hutch and china cabinet -- King size bed -- Bedroom furniture set -- Fridge -- small freezer -- Large Generator -- Power auger -- Bar sTools -- Three antique trunks -- portable garage in the box 12x24 -- cedar chest -- 12" compound miter saw -- Tool chest -- Cut off saw -- Table saw -- large amount of primitive molding planes and other primitive Tools -- Belt and disc sander -- Large vice -- and so much more. We have a great variety of house hold items and Tools in this sale ,so many items keep and eye on the website and Facebook for updates.

Auctioneers note: Terms of the sale are cash Visa, Master card and Debit. 10 % buyers premium in effect at this sale. Refreshments onsite. Go to MichaelPeeverauctions.ca for direction and details. And like us on Facebook to stay up to the minute as we open boxes closer to the sale.
Questions about this sale?
SUBSCRIBE TO OUR AUCTION NEWS

Click Here to Visit us On-Line!
181719324 :
Saturday November 17 2018
Sale Starts At 8:30 AM
Multiple Previews As Noted In Ad
SHACKELTON AUCTION CENTRE
51570 Lyons Line
Springfield, Ontario

8 kms north of Aylmer on HWY #73 then 5 kms east of Lyons on Lyons Line OR
14 kms south of the 401 HWY on the Putnam Rd.
(EXIT 208 BETWEEN LONDON & WOODSTOCK)
Click above for Road Map Detail!
Get directions and travel time from the Google map.

Click here for Weather!
HUGE ANNUAL FARMERS FALL CONSIGNMENT MACHINERY AUCTION

Selling for Kingsmill Transport, several partial lines, estates,
dealer inventory reductions and over 250 local farmers consignments
TRACTORS: 08 John Deere 7730 MFWD c/w IVT, front 3PTH - 4700hrs; 03 JD 7420 MFWD c/w JD 740 loader, IVT -4380 hrs; JD 7410 MFWD c/w cab, E range - 9500hrs; JD 6200 MFWD with loader - 5700hrs; JD 4620 c/w cab & power shift - 8000hrs; JD 4230; 2- JD 3130 one with 146 loader; JD 3020 Hi Crop; JD 2130 - new style; JD 1120 c/w #47 loader; JD 720 diesel c/w wide front - nice; JD 720 gas c/w narrow front 3PTH; JD 710; 08 New Holland 6020 Elite MFWD with loader - 4700hrs; Challenger 525B -5000hrs; Case IH 7110 MFWD c/w 18.4x42 duals - 8800hrs; Case IH 4230 MFWD c/w Quicke 415 loader - approx 5000 hrs; IH 3688 c/w can - 6700hrs; IH 966 - open station; IH 684 - 4000hrs, new tires; IH 656 Hydro - 6800hrs - 3hrs on rebuild; Case 1210; Case 970; IH 504 -gas,narrow front; Allis Chalmers 190; Allis Chalmers 170 - rebuilt engine; 3 - AC WD one with sickle bar mower, one with loader; AC G with plow; Case VAC; Massey Ferguson 275 -5000hrs; MF 240- 800hrs; MF 150 diesel - restored; Cockshutt 1550 gas with loader; Cockshutt 1250 diesel; Zetor 8145 - 7400hrs; Farmall 140; 5 Farmall Super C's; Leyland 272H tractor/loader;

COMPACT TRACTORS: John Deere 3320 with loader; Kubota BX2230 with blade; New Holland TC29 hydro with loader - 1500hrs; Massey Ferguson 1020 with 60"mower;

COMBINE: John Deere 9400; Gleaner N6 combine; New Holland 962 6RN corn head; 2-Gleaner 6RN corn heads; 2 - Case IH 1020 25' flex heads; John Deere 693 6RN corn head; 3- John Deere 643 6RN corn head; 2 header carts;

TELEHANDLERS, INDUSTIAL & SNOW: 2006 Merlo 30.6 telehandler -5300hrs; Manitou MTI 240 telehandler - 7400hrs; Case 580C tractor loader backhoe; Massey Ferguson 202 loader; Horst 4200 10-16 wing blade; 2 new 10' hydraulic lift box scrapers - one with hyd. tilt; New 6',7',&8' blades; Machinability Baylynx 10-16' snow wing blade; Horst 5500lb rotating pallet forks; Bogballe S3 3PTH sander/salter; Horst blade undercarriage for Kubota MX135; Horst 8' blade off JD 3720; Smyth 60" front mount snowblower; Smyth 60" power broom.

SKIDSTEERS & ATTACHEMENTS: 2014 Terex PT-75 track skid steer - 2400hrs; CQM 10' snow blade - as new; Wallenstein wood splitter; HLA stone fork with grapple; Befco hyd. tow behind spreader; Horst 6.5' V blade; S/S mounted snowblower; 2 - 60" buckets; new tracks for Bobcat T770 skidsteer; 72" bucket with teeth; 12" backhoe; skid steer grapple bucket; Rockham hyd. hammer; New 86" hyd. skid steer blades; new 72" grapple bucket;

CULTIVATORS: Vicon FC3500 28' d.r harrows; Kongskilde 22'; Kongskilde 2800 20'; Kongkilde 20' 3PTH; JD 85 8R row crop; 20' cultivator; IH 15'.

DISCS: John Deere 640 20' disc; John Deere 235 26' -9" spacing; JD 210 with packer; JD 14' & 15'; Massey Ferguson 10'; 12' disc; Case IH 181 rotary hoe; Dalbo Maxi 3M disc.

PLOWS & SOIL SAVER: 2014 Rabe 6F mounted roll over plow; John Deere 2800 8F vari width;John Deere 2600 5F; 7&8F Kongskilde plows; 2- Salford 5F; 2-Kongskilde 6F - vari width; Overum BTO 5108 5F; Kongkilde 5F; IH 720 5F; Case 5F; Salford 3F; 2- Triple K 3F semi mounts; Gregoire Besson 3F roll over; Ford 3PTH 3F; 13' 3PTH chisel; Glencoe 11 shank soil saver;Glencoe Series 3 9 shank soil saver; White 435 10 tooth disc chisel;

PACKERS: 20' crowfoot; Turnco 5' ; 10' sprocket; 16'.

PLANTERS: White 6600 6RN double frame not till with interplants;

DRILLS: John Deere 1530 12 row bean drill c/w liquid, hyd. down pressure & monitor; Case IH 5400 drill c/w grass, scale, coulter caddy, liquid fertilizer - 100 acres on new discs; 2-Krause 5200 15' no till drills - one only done 2100 acres; 3 - drills; JD 8'; IH 15 run;

SPRAYERS: Hardi Navigator 4000 with Green Star; Hardi Navigator 100 with 55' boom; 2-Hardi TR500; Hahn Hi Boy; Century.

FORAGE EQUIPMENT: New Holland 770 harvester with 2RN head; NH forage blower; silage shear grab/cutter; Mancaster level flow shute with silage distributor; Wetmore grinder blower for bunk or silo.

HAYING EQUIPMENT: Lely Optimo 165 5.5' 3PTH rotary disc mower; John Deere 410 round baler; Deutz KS150 rake; Class 2900 centre delivery rake; Case 435 small square baler with thrower; New Holland 487 haybine; NH 273 baler; Little Giant 32' PTO elevator; rotary rake; McCormick 37 baler; 5 new steel bale racks -20',24' & 26'; JBM 20' steel rack with Horst wagon; wagon and flat rack.

GRAIN HANDLING: Walinga Agri Vac 5510 blower/vacu - c/w 50hp elec motor; Westfield 61'x10" swing auger; A&L 425 grain buggy; 600 bu gravity box with tarp - no wagon; Kilbros 450bu center dump with wagon; 2 -250 bu wagons; J&M 225 bu gravity box & wagon; 2 gravity wagons on JD gear; 150 & 170bu wagons; 3 gravity boxes & wagons; Smith 250 grain buggy; 6" grain auger for bin; Westfield 6"x50' auger; Hutchison 6"x33' transport auger; Brandt 8x42 auger; Westfield 10x61 auger;

MANURE EQUIPMENT: Husky 6000 gal tank; Nuhn Magnum 4000 liquid manure spreader; 2- Husky 3600 & Husky 3000 manure spreaders; New Idea 3125 slurry plus; New Idea 3639 spreader; New Holland 520 manure spreader; Massey Harris ground drive; Howse PTO manure pump; Patz 10' manure pump.

FARM EQUIPMENT: Spearhead Starcut 1210 stubble mulcher/rotary cutter; Buhler 962 96" 3PTH snowblower; Husky & 2-Geo White 7' d/a snowblowers; 2- Lucknow 8.5' d/a snowblower; Lucknow 8.5' s/a snowblower; new Renegade R74 snowblower; Horst running gear; Mobiltiy 9 ton fertilizer spreader - as is; 3PTH post hole digger; 6' d/a snowblower; Bogballe 3PTH fertilizer spreader ; Brady 4 row flail chopper; 55KW generator; Winpower 50/80 & 15/25 generators; 6' s/a snowblower; 12' land leveler; Winpower 15/25 generator; 5F Votex V150 3PTH flail mower; 4F Befco H24 3PTH flail mower; 3PTH hyd. swing ditch mower; Lucknow BRT 50" tiller; Delhi Foundry 7' snowblower; 2- 8' chain harrows; potato digger; Howard rotovator; 18.4x34 & 18.4x38 duals; Renegade 3PTH 50" snowblower; Vicon 3PTH spreader; 2 set if IH 2R front mount cultivators; New 5',6'&7' 3PTH tillers; New 6',7'&8' box scrapers with scarafire teeth; New 6',7',8' & 10' 3PTH rotary cutters; Market plastic 6" fertilizer auger; Horst 8T running gear; Forage King running gear; 3PTH 86" blade; McKee 72" snowblower; Massey Ferguson 5' snowblower; Hagedorn 9' snowblower; New Idea corn shredder; New Idea 50; hay and grain elevator; Harriston rod bean puller; 2 - 4 row front mount bean pullers; Farm King 60" 3PTH mower; combination grass seeder/disc - 8' - new; 7' snowblower; 3PTH log splitter.

TOBACCO & VEGETABLE EQUIPMENT: Hahn H312 hi boy sprayer; 4 row Vorlex machine; 6R 3PTH tobacco stalk cutter; potato elevator; tobacco bin trailer; ginseng cloth winder; vegetable washer; chain potato elevator; 14 vegetable crates; 170 vegetable hampers; 1 & 2 R Mechanical transplanters; Wic 3PTH straw chopper - strawberry special; Willsie batch washer; Freedom soil ripper & cable layer.

IRRIGATION EQUIPMENT: 2-Cadman 3750 traveller; Bauer Rainstar 65-250 irrigation traveler; 18 Rainbird & Skinner sprinklers; Delhi PTO irrigation pump.

FEEDING & LIVESTOCK EQUIPMENT: Agri Metal 3PTH bale chopper; Badger drive unit; Gehl 14" hammermill; New Holland 353 mixmill; poly & s/shog feeders; wire penning; 18' single chain feed elevator; chicken feeder; feed cart; sheep squeeze; roller mixer; 5 ton poly feed bin.

LAWN & GARDEN: John Deere X300 42"; JD 425 AWS 54"; JD GT262 48"; JD 190 -42"; JD 155C with snowblower; JD LA130 42"; JD 111; JD SRX 75; Kubota T1771 & T1880 42" mowers; Dixon zero turn; Cub Cadet 44" sweeper; MTD 42"; MTD rear tine tiller; White LT542K; approx 15 walk behind snow blowers; Yardworks 42" mower; Allis Chalmers Big Ten, B10, B110 & B212 garden tractors; 2- Montgomery Wards Squire 9 garden tractors; Allis Chalmers tiller, snowblower & dump cart; AC 8hp snowblower; antique Pennsylvania Sabre rear engine mower; Mastercraft 13hp snowblower; weed trimmers; push mowers; rototillers.

RECREATION: 1996 Holiday Rambler 35' motorhome c/w 8.2L Cummins, 13' slide out; 2010 Odinli 700 4wd ATV; 2002 Yamaha Kodiak 400 4WD ATV; 2000 Polaris Trail Boss 325 ATV; 1981 Motoski; Shinery 250 ATV; Black Widow cart with Honda engine;

TRUCKS: 2013 Volvo t/a highway truck with sleeper, D16 Volvo engine, dual fuel - only 186,000kms; 2005 Western Star t/a highway truck with sleeper, Detroit 60 series, dual fuel; 2004 Western Star t/a highway truck with sleeper, Detroit 60 Series; 2006 IH 4300 s/a cab & chassis; 2002 IH 4400 DT466 with 18'livestock box; 2001 IH 4900 DT466 t/a with 30' van body & hyd tail gate; 1996 IH tilt & load; 1985 GMC Brigadier t/a truck with 22' steel grain box; 2004 Dodge 2500HD 2WD truck c/w Cummins engine -only 97,000kms; 1985 Ford Thibault fire pumper truck; 2010 Chev 2WD regular cab, long box - 165,000kms; 2007 GMC 1500 4WD; GMC Sierra 1500; 2000 Volkwagon Jetta; 2007 GMC Acadia SLT;

TRAILERS: 1995 Doepker 4 axle hopper bottom grain trailer with auto tarp; 1993 Titan aluminum B trains; 1990 Lode King steel B trains; 1992 Titan 4 axle 41' dump trailer; 32' t/a gravel trailer; 2000 TTC 12'x6' s/a landscape; 2000 DJ 5'x8' dump trailer; 8T t/a landscape; 18' t/a flat; 12' s/a landscape; 20' gooseneck float; 32' float; 8'x15' utility; 5'x8' box; 1962 aluminum tanker; 20' tri axle float.

NEW ITEMS: Freedom 96" & 41" S/S tool cabinets; Freedom 72" tool cabinets; Thor S/S outdoor pizza over; S/S patio heater; Thor 30" S/S commercial range; Powertek DG9250E generators; Powertek IN3500I inverters; Powertek transfer pumps; Freedom 9'&11' inflatable boats; Freedom trailers; Precision ATV/ lawn trailers; S/S portable BBQ; Loncin MS 100 & MS 120 plate compactors; Powertek PT160L truck mount air compressor; jack hammers; plasma cutters; welders; inflatable bouncy castles; 6 piece garage Tools cabinet set; 30'x65'x15' & 20'x30'x12' storage buildings; 10'x20' pop up tents; 10,000lb two post auto hoist; pair of 20' wrought iron gates; HD tire changer and wheel balancer; 3PTH HD wood chipper.

NEW TIRES: FIREMAX: 8 - 11R22.5 drives, 8 -11R22.5 steers, 8 - 11R22.5 drives, 4- 265/70R17, 4 - 265/75R16, 4 - 285/70R17, 4 -275/55R 20, 4 -35x12.5R20, 4 -265/60R18; MARCHER: 8- 10-16.5 skid steer, 8 -12-16.5 skid steer, 8 - 11L15; 2 - 5.30-12 tires and 5 bolt rims; 2 - Titan 17.5L-24 on 8 hole rims; 4 - Titan 43x16.00-20 on 8 hole rims; 2 OTR 12.4-28 with rims; 2 - Traction Master 8-18 on 6 bolt rims;

Tools, MISCELLANEOUS, ETC : power washers; welders; truck tool box; Ryobi cut off saw; 10 gal. air compressor; gas power welder/generator; 5HP compressor; 20T press; torches; Hobart TR250 stick welder; Lodge & Shipley 36" steel lathe; Jet #3 arbor press;JD 295 welder; IH, Fairbanks & London hit and miss engines; approx 20 cords firewood; Sylvester 2 stroke jigger engine; Coventry air cooled diesel engine; Petter water cooled diesel engine; Honda engines; Black Creek Innovation 16' firewood elevator - Honda engine; Detroit 6 cyl. Engine; 2 diesel 200 gal fuel tanks; bar steel; poly totes; 8' Arctic snow plow; 4x6 road sign with letters; oil fired boiler; Belfor 3PTH woodsplitter - 2 years old - cost $7500; pair of 14.9x24 turf tires and rims; set of 16.9x30 tire chains; 12'x12' overhead door; steel ½ yard dump hoppers; steel HD shelving; HD shop tables; warehouse racking; plastic pallets; 2 - 9'x7' overhead doors; shop wood stove; corn stove; truck fuel tanks; 250 & 550 gal poly tank; Keep Rite AC unit; pallet cart; JD 2350 roll guard; Brolet woodstove; fount mounted snow plow; pair of 14x26 8 bolt rims; construction fence; 1300 folding parts boxes; 20'x30' LS Structure hoop building; 30 bags of grass & clover seed; log splitter; chain saws; air compressors;
TERMS
Cash, cheque with ID or Interac day of auction only.
Ten percent administration & handling fee on all items selling under $1000.
NOTE
Most advertising is based on owners descriptions only.
Verbal announcements take precedence over written matter.
Not responsible for items not brought to auction or accidents.
PREVIEW & REGISTRATION
Friday November 16th 9am to 5pm and at 7:30am day of auction.
AUCTIONEERS NOTES
This is a very large auction with 6 auctioneers and 3 auction rings operating all day long.
Please be on time as all 3 rings start at 8:30am. Bring rain wear - Sale held rain or shine.
Lunch booth on grounds. Parking on side of road - watch for shuttle buses.
INTERNET BIDDING
Will be available in Ring 1 & 2 not on wagon load and small items.
Full catalogs will be posted late on November 14th.
JOHN, MIKE & LES SHACKELTON - AUCTIONEERS
Shackelton Auctions Inc
519-765-4450

Questions about this sale?
SUBSCRIBE TO OUR AUCTION NEWS

Click Here to Visit us On-Line!
181586389 :
Saturday November 17 2018
Sale Starts At 10:00 AM
Preview 8:00 AM
Baker's Hill Banquet Centre
555 Parkhill Road E
Peterborough, Ontario

At Corner of Television Rd. Watch for signs.
Click above for Road Map Detail!
Get directions and travel time from the Google map.

Click here for Weather!
A KEITH MONK AUCTION
IMPORTANT ESTATE CLEARING AUCTION
For the late Mr. John Derabbie
of Gilmour, Ontario
VIEW OUR GALLERY OF 81 PHOTOS AS A SLIDE SHOW
1 or MorePhotos Added Wed Nov 7 19:07:10 EST 2018
Kubota compact tractor, 2010 SkiDoo, fishing boat, John Deer Gator, 16' flat bed trailer, Tools, equipment, fasteners, mechanical hardware, lumber, & outboards.

2007 Model B26 Kubota diesel compact tractor, excellent condition, 4WD, front end loader, model BT820 back hoe attachment, canopy, only 513 hours, 24.3 horsepower, liquid cooled, differential lock-rear axle, hydrostatic. Tractor selling at 12:00pm noon sharp!

Grueman 16' aluminum fishing boat with 30hsp Johnson outboard, console, live well and trailer.

16' tandem axle flat bed trailer, John Deere model AMT 600 Gator, 13' Watersports aluminum canoe, 2010 SkiDoo 600 HD, Etech, Grand Touring, 2 up seat, electric start, reverse. Artic Cat ATV snow tracks, older utility box trailer, large anvil, air compressor, Johnson 10 hsp older outboard motor, Chrysler 9.2 hsp older outboard motor, hydraulic floor jack, Lincoln electric mig welder, manual tire changer, jack stands, quantity of chains, large quantity of mechanical hardware, 2 hydraulic cylinders, 2 multi drawer rolling tool chests, floor model drill press, 318 cu. in. Marine V8inboard boat motor, 2 vintage Stihl chainsaws, chainsaws, various chainsaw chains, very large quantity of Tools, lawn & garden Tools, 2 sleighs, snow caboose, street signs, quantity of lumber. Partial list only! Building is full!
Ladies and gentleman plan to attend this wonderful auction!!
All items stored in outbuildings from this long established
beautiful water front home, the late Mr. Derabbie's pride and joy!

WANTED
Complete or partial estates, senior's downsizing,
vehicles, tractors, Tools, boats, ATVs, trailers,
antique & fine home furnishings.

Book your consignment early for full benefit of website advertising please call.

TERMS
Cash, debit, Visa, M/C.
Removal day of sale

Snack bar

NOW BOOKING ON-SITE AUCTIONS YEAR ROUND - COMPETETIVE RATES!
Considering having an auction?
Call today for our full services private consultation on all of our auction services.
Providing excellence in customer service since 1980 for 38 years.
Proud to be a Member of The Auctioneers Association of Ontario

Auctioneer/Executor are not responsible for any public
liability, accident, theft, or loss in connection with this sale.

KEITH MONK AUCTION SERVICE
(705) 875-1184
Questions about this sale?
SUBSCRIBE TO OUR AUCTION NEWS
Click Here to Visit us On-Line!
181298838 :
Saturday November 17 2018
Sale Starts At 10:00 AM
Preview 9:00 AM
Spring Creek Road
HEPWORTH, ONTARIO

2 Blocks North From Tim Hortons,
Then West On Spring Creek Road 5.62 km
Click above for Road Map Detail!
Get directions and travel time from the Google map.

Click here for Weather!
(Note: Box Lots Start 9:30 a.m.)

PARTIAL LISTING

Antiques, Collectibles, Barnyard Collectibles,
Contemporary, Household, Lawn & Garden, Sporting, Tools
CONSIGNMENT AUCTION ANTIQUES - bakers maple hoosier style cabinet; enamel top bakers table; 5 section Barristers book case (needing repair); walnut side board w/moustache pulls; oak drop-leaf table; oak oval dining table; flat-to-wall (recycled material); oak press back chairs; oak press back nursing rocker; kneeling bench with x stitch top; 6 drawer high boy-waterfall - w/crotch inlay; waterfall wardrobe style dresser-arrow inlay; cast & brass dble bed frame; oak mission style librarian desk; 4 oak harp back chairs; walnut parlour table w/drawer - round top; pine painted wall tool chest; walnut ½ moon hall tables; walnut end table w/deco gables; walnut 5 drawer end table; oak Eastlake style end table; rd walnut hall table w/ plynthe base; rd mahogany coffee table; oak dresser w/burled inlay; book holder end table; painted rocker; ash washstand; organ frame book shelf; painted pine butt & pass blanket box; metal parlor chair; primitive wood carpenters box w/stand; buggy seat on live edge base; st eamer trunks; table top grafonola; child's school desk; Bentwood armchair; 6 pc pewter cruet set; reto sailboat lamp;

COLLECTIBLES - 2 Coca-Cola boxes; vint luggage; floor model Rogers Majestic radio; table top tube style radio; Medelto 8 gal crock; wall heat grates; finger jug; hand forge; enamelware; sel vintage comics; Lucknow 1948 reunion cap; 125th Desboro Fall Fair book; jelly mould; galv fluid can; 5 gal pails incl BA/Supertest/BP; Torpedo wooden toboggan; sel LP's; Interstate battery sign; 1992 Leafs print; press board Christmas Pepsi sign; dinnerware incl approx 32 pcs Royal Albert Court/ approx 30 pcs Royal Swan Blossom Time/ approx 45 pcs Royal Doulton Richelieu; approx 50 pcs Marlborough Acadian Old English; approx 55 pcs Wm Rogers Mfg Co. cutlery in case; approx 35 pcs Rogers Bros Proudly Yours cutlery; collector dolls incl M Knowles Christening & Lee Middleton first moments; Vint photo w/1/2 moon top; sad iron; collection cast; carnival glass; silver napkin holders; wooden stencilled shipping boxes; wet band cheese box; Bruce Beckons plowing match 1993 poster; comics incl Disney-Chip n Dale-Donald Duck-Mickey Mouse/Woody Woodpecker/Tweety & Silvester/ etc; tribal masks; vintage ice skates; oil lamps incl finger; beacon lamps; crochet doll afghans & dresses; sel 8-4-3-2 pickle crocks; Rolling Rock premium beer book ends; model ship USS Constitution; clip-on vint roller skates; copper pitcher; L.E. lithograph picture by A.J. Casson; sculptures by Pam McCowan of Big Bay; sel crystal pcs; English tea cups & saucers; stone china chamber pot; lge Dundsen Wilcox English

BARNYARD COLLECTIBLES - platform scales; upright bag scales; vint bobsled; X cut saws; hand push cream separator; Teeswater milk can; cast floor grate; wicker fern stand; ash sifter; tin implement seats; cream cans; beam scales; vint traps; sap buckets; cabbage cutter; Simpson's vint folding sleigh; grain plunger; snow shoes; kerosene railway lamp; vint lasp locks & handles; straw shear;

HOUSEHOLD & CONTEMPORARY - marble top island bar; 3 pc oak display wall cabinet; curio cabinet; leather arm chair; teak corner table; maple drop leaf hide-a-way - 6' table; fainting style chair bench; 4 door ent centre cabinet; blue fabric recliner chair; office chair; coffee-end tables; Power Force vac; electronics; Filter Queen vac; metal frame chairs; Yamaha electric piano; 3 drawer file cabinet; wood frame deacons bench; Kenmore window air cond: Dirt Devil vac; pine corner drop leaf table; area rugs; metal floor lamp; sel table lamps; sm beer fridge; ornate hall seat w/oval mirror; black swivel recliner w/ottoman; kitchenware incl George Foreman grill/toaster oven; coffee maker; Walnut bedroom set incl mens 4 drawer highboy - ladies 3 drawer flat w/mirror - double bed; etc.

LAWN & GARDEN -10 h.p. MTD snow blower (running); Yard Machine 20" push mower; McCulloch gas leaf blower; Stihl 032 chain saw; Yard Machine flower bed tiller; Power Mac 35cc gas chain saw; Power Mow elec gang mower; Yard Works elec blower; Craftsman mower; Ryobi elec leaf blower; wheel barrow; hand &push grass seeders; B&D elec trimmer; Remington Elec chain saw; weed sprayer; rakes - shovels - garden supplies; 2 - 10 h.p. snow blowers-running-needing drive repair; propane BBQ; bag chairs;

Tools - King 3000 watt generator; Busy Bee 6" jointer; Skil 10" port table saw; Ryobi 10" sliding compound mitre saw; Sears Craftsmen radial arm; Craftsmen 7-1/4skil saw; Skil jig saw; Job mate cordless; Mastercraft biscuit jointer; Roto - zip; Rona ½ drill; 10 gal shop vac; 4 gal shop vac; sel socket sets; flood light; variety sanders - palm/orbital; Milwaukee saws all; Rona 18 volt cordless drill; Stanley elec stapler; wood clamps; block planes; dado head; 2 ton floor jack; tool totes; ext cords; booster cables; utility cadies; Mastercraft elec screwdriver; sel ropes; handsaw; sel carbide blades; 5" bench vice; 2' & 4' levels; 3 step painter ladder; comb ladders jaw Style7" Workforce tile saw; Jepson 12" cut-off saw; Fostener drill bit set;

SPORTING, OTHER - Back Packer wheel chair lift; patio set; wine making supply incl car buoy-cork-press; new ABS plumbing access; 3 new Tap Works water distillers; mountain bikes; sel equestrian supplies incl blankets - brushes - halters - saddle straps - riding chaps; fire hydrant; approx 80+ weathered cedar posts; Nolyn Home Theatre acoustic system;
TERMS
Cash Or Cheque w/I.D.
Verbal Announcements Take Precedence Over Written Ads
Auctioneer: Jerry Ruth, C.P.P.A
Assoc Auctioneer: Durk DeVries
Phone 519-935-2337 or 270-9778
surebid@sympatico.ca
www.sure-bid.ca
Questions about this sale?
SUBSCRIBE TO OUR AUCTION NEWS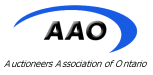 Click Here to Visit us On-Line!
181238058 :
---
24 SALES SHOWN ABOVE
THAT MATCH YOUR CURRENT SEARCH