ON SITE LIVING ESTATE AUCTION

FOR MARGARET BIGGER
LADIES & GENTLEMEN: Margaret's Family Has Owned The Property For Over 100 Years. Present House Built In 1936 Where Margaret Was Born. She Has Now Moved To A Retirement Home And All Contents Are To Sold By Public Auction. Please Join Us For An Excellent Offering At This On Site Farm Home Auction.

JEWELLERY & COINS: Excellent Coll. Of Approx. 30 Appraised Jewellery Pieces Incl. A 1.65 Solitaire Diamond & Gold Ladies Ring Appraised At $7499.00. Plus Other Diamond, Rudy, Citrine, Emerald, Sapphire & Other Gemstones In 10Kt-18Kt Gold Ring, Pendant & Broach Settings. Huge Costume Jewellery Offering. 7 Pocket Watches, Wrist Watches, Coins To Incl. 1885 $1.00 Gold Coin, Can. Silver Dollars Plus Coins Back To 1815.

COLLECTIBLES: War Medals Incl. 1866 Finian Raid Can Medal, WWl Medal, 1914 OAC Rifle Award, Masonic & Shriners Items, 7 Pce. Sterling Dresser Set, Sterling Candlesticks, Large Cast Farm Bell, 5 Violins & 10 Cases (See Pictures For Descriptions), 3 Viewmasters & Slides, Stereoscope Viewer & Cards, Excellent Lge. Family Bible, 1911 The Torontonensis Book, Historical Halton Atlas Book, Many Old Books, Albums Of Old Family Photos, Excellent Vict. Doll Carriage, Wood Case Radio, Lge. Coll. Of Silver Plate Incl Cutlery In Unusual Turnstyle Cabinet, Coll Of Brass Bells 1878 Etc., Sleigh Bells, Memory Ware Jardinere, Oil Lamps Incl. Vapo Cresoline, 3 Furs, Ladies Hats & Boxes, Quilts, Linens, Bedding, 3 Old Typewriters, Globe, Walnut Mantle Clock, Cameras, 5 ft Metal Windmill Weathervane, Enamelware, Adv. Boxes, Records.

VINTAGE TOYS: 1940'S Munro Wooden Hockey Game, L'il Abner & The Dog Patch 4 Man Band Wind Up Tin Toy, 10 More Wind Up Tin Toys, Plus Many More Toys (Too Many To List), 12 Lawn Bowling Balls, Art Incl. Oils & Prints, Horse Shoofly.

ANTIQUE & ESTATE FURNITURE: Lovely Birdseye Maple Highboy Dresser, 8 Pce. 1930's Mission Oak Dining Suite (Mint), Pr. Of Signed Josef Hoffman Ice Cream Parlour Chairs, Tea Wagon, Lots Of Lighting Incl. 4 Cont. Stained Glass Ceiling Fixtures, 3 Cont. Stained Glass Table Lamps, Retro Spaghetti Lamp, Tri Light, Oak & Walnut Parlour Tables, 2 Corner Maple China Cabinets, Empire Rocker, 2 Walnut Fern Stands, Eastlake Dresser, Medical Bed, 3 Drawer Oak Dresser & Matching Bed, Uph. Platform Rocker, Wicker Plant Stand, 3 Pce. Pine Bedroom Set, Maple Bedroom Set, Pine Dovetailed Blanket Box, 3 Steamer Trunks.

CHINA & GLASSWARE: 70 Cups & Saucers, Lge. Limoges Dinner Service, Lge. R.Albert Dinner Services Incl. Memory Lane & Heirloom, Johnson Bros. "Old Mill" Dinner Service, Quantity Of Swamky Swigs, Crystal & Pressed Glass, Coll Of Couloured Dep. Glass, Carnival & Art Glass, 2 Royal Doultons, 2 Hummels, Royalty China, 4 Pces. Phoenix Ware, Deco Pottery Icnl. Bretby, Sylvac, Bourne Denby, Tomato Ware, Etc., Jadite & Pyrex Pces., Tea Pot Coll., Plus Huge Selection Of China Pces.

HOUSEHOLD & GARDEN ITEMS: Viqua Double Ultra Violet Light Purification Water Sysytem (Paid $6000.00) In Feb 2019, Toshiba Flatscreen T.V., Kenmore Fridge & Stove, Washer & Dryer, Microwave, Breadmaker, George Forman Grill, Metal Safe, 3 Picnic Tables, Garden Chairs , Park Bench, Lge. Quantity Of Garden Tools, Old Hand Tools, Hay Wagon, 6 Good Commercial Fans, Wood, Bricks, Windows, 5 Aluminum Ladders, 60 Bags Of Potting Soil.
PRITCHARD AUCTIONS INC.
TERMS
10% buyer's premium
Cash, Debit 13% Visa, M.C.
DINNER & DELIVERY AVAILABLE
AUCTIONEER NOT RESPONSIBLE FOR LOSS OR ACCIDENTS
FOR FUTURE ESTATE OR CONSIGNMENT INFO CONTACT
AUCTIONEER: STEVE PRITCHARD
Tel: 905-679-0215 Cell: 905-516-2889
Email: pritchardauctions@rogers.com
SEE PHOTOS AT
pritchardauctions.com
Questions about this sale?
SUBSCRIBE TO OUR AUCTION NEWS
Click Here to Visit us On-Line!
196703450 :
Monday June 03 2019
Starts at 6:00 PM
Preview 5:00 PM
2160 Melissa Crescent
Burlington, Ontario L7P 4B9

From Hwy 5 take Brant St. South 1 mile to Upper Middle Rd. turn left to Duncaster Dr. then left to Melissa (Melissa is across from Brant Hills Public School). (Watch for signs).
Click above for Road Map Detail!
Get directions and travel time from the Google map.

Click here for Weather!
A JIM McCARTNEY
Short Notice
On-Site Household Auction
For Mr. & Mrs. Jose Felix
(Owner has moved to retirement home)

Partial List Only
- 6' Grandfather's Oak Clock, 10 pc. Oak Dining Suite, 7 pc. oak kitchen suite, 7 pc modern bed suite with Queen bed, 2 carved oriental wooden chests, 6' curved corner china cabinet, 2 pc 6' display cabinet, Oliva sewing machine and cabinet, single pine bed (as new), 3 pc living room set with matching settee, End tables, small maple buffet, lamps, 2 - 2 door storage cabinets, 5 maple bar stools, dehumidifer, 2 - Large metal storage chests, Kenmore 14 c.f. chest freezer, 4 metal storage cabinets, Oak Bulava wall clock, 5' iron bench, concrete planters, 16 place setting of silverware, Large selection of glass and china, Vita master tredmill, Nordictrack SL 728 Recumbent Bike, sewing cabinet, As new recliner

- 5 h.p. Troy - Built 21" S.P. pushmower & bagger, gas weed eater, Leaf blower, fishing rods, garden and hand tools, chef propane barbeque
(This is a well kept and clean offering. Many more household items)

Terms
Cash, Cheque, Interac, VISA evening of sale
(10% Buyers Premium)

To See Photos Check:
www.theauctionadvertiser.com

Jim McCartney Auction Service Ltd.
905-689-8778 (Waterdown)
Questions about this sale?
Phone the auctioneer directly.
SUBSCRIBE TO OUR AUCTION NEWS

Click Here to Visit us On-Line!
197437526 :
Saturday June 01 2019
Starts at 10:00 AM
7856 2nd Line
Elora, Ontario

From the south end of the town of Fergus go south on Hwy 6 for 1.5 kms to 2nd Line.
Then east 0.25km to sale on north side.
Or from Guelph come north on Hwy 6 for 15.4 kms to 2nd line.
Then east to sale.
**PARKING ON SITE/ROAD**
Click above for Road Map Detail!
Get directions and travel time from the Google map.

Click here for Weather!
A McARTHUR-BESSEY AUCTION
for
John Gates & estate of Linda Wilson
Tractors/Trucks/Car/Golf Cart
Kubota tractor, 4610, 4x4, LA 852 loader, 46 hp, 10-16.5 fronts, 17.5L-24 rears, 1023 hours, Kubota tractor, BX2660, 4x4, Xtra Power diesel, 54" belly mower, hydrostatic drive, 26 hp, 847 hours Kubota zero turn, ZD331, 2wd, 31hp, 1288 hours, 72" cut Chevrolet Cheyenne, 1997, 3500 HD, diesel, automatic, hydraulic dump box, 208,000 kms, cloth bench seat(as is) Lincoln Cosmopolitan, 1949, 4 dr, , flathead V8, barn find, 100% original, project car EZ-GO electric golf cart

Shop Items/Tools
3pth mower, 72", Kubota finishing mower(fits 4610), X2750D 4' snowblower(fits Kubota BX2660); 3 pth grader blade; Agri Implement 6' PTO rototiller; 5.5' box scraper; Ford 8' scuffler; 5' estate sprayer, rapid reel; Ridgid chop saw; 10gal Shop Vac; Stihl MS390 20" chain saw; Stihl FS130R string trimmer; Stihl GB86 leaf blower; Miller Bobcat portable welder, 22 hp Subaru motor, 225/250; pulley power stand; Subaru 3500 generator; 4' lawn sweeper; Mastercraft 13" planer; Mastercraft 8" chop saw; Mastercraft 135psi air compressor; Honda GC160 pressure washer, power case; vise; Crown anvil; (2)dual bench grinders; Massey Ferguson 10" post hole auger with stand; 14" small auger for tree planting; Quick attach pallet forks; pto cement mixer; Mastercraft 10"maximum mitre saw; Dewalt table saw; Mastercraft drill press; Hammond Glide trim saw; Pace finishing sander; 8" table saw, 220V with bed; bottle jacks; woodworking tools; qty small power tools, hand tools; material handlers; (2)6' metal st aircases; 3'x2' cement trashcans; balance beam for double magnetic lift; qty cinder blocks; (3)21' I-beams; landscaping stones; 40' extension ladder; qty gas cans; come-a-long; pump cart; hose on reel; Carbuilt lifting system; Blue Giant floor jack; Delta table saw; dog crate; welding gages & hoses; electric cement mixer; Troy Bilt self-propelled push mower-not running; 4' lawn roller; (50)14' white pine planed boards, stored inside; threaded rod-3/8" & 1/2"; 3'x6' steel welders bench; (3)spools wire cable; chains; (10)HD turnbuckles; 30' 220V ext cord; qty wood clamps; (2)4'x8' 4 hinge barn doors; (4)48" HD steel barn door hinges; 48"x7' steel shop door; qty old house doors; 30" belt drive buzzsaw on wheels(A);

Household/Misc/Antiques(A)
Willkinson #21 walking plow(A); Roxton maple bedroom suite(armoire, dresser, night stands); pine Q bedroom suite(8 drawer highboy, night stands, 7 drawer dresser, blanket chest, armoire); (2)cedar chests; ash bonnet chest(A); barley twist mirror and hall table(A); qty Royal Doulton figurines; corner china cabinet; pine flat back cupboard(A); sideboard(A); clock(A); sleigh bed; hall stand w seat & mirror(A); New Raymond sewing machine in cabinet; brown leather sofa and loveseat; recliner wing chair; oak dining table, 6 chairs, 2 boards; china cabinet & hutch; (2)leather loveseats; ottoman; sm corner cabinet; round oak table, 4 chairs; tall cabinet; jam cupboard; side table(A); Dominion carving; qty small tables; stained glass lamp; oil lamp(A); qty table lamps; various rugs; Sony flatscreen 40" TV; Boston home theater system; qty glassware, crystal, small appliances; bow front china cabinet; dress makers form; crocks(A); cheese box(A); baby sled(A); locomotive bell(A); Beatty Bros p ush cart(A); (3)radiators(A)2x30",1x48"; blacksmiths portable forge(A); Broil King natural gas BBQ; (8)6 pane windows; LPs/CDs/records; wine shelving; 5' claw foot bath tub(A); (2)Singer knitting machines(155 & 360); qty of sewing machine supplies; horse hair fainting couch(A); grain scales(A); (2)cherry end tables; and much more!
Lunch Booth ~ Washroom Available
NotesPreview Friday May 31, 1-6pm
Order of Sale
Wagonloads; Household/Antiques; Shop/Farm Related; Tractors
Contact
John Gates (905)699-2470
Terms & Conditions
Cash or Cheque with proper I.D. on day of sale.
Owner and/or Auctioneer will not be held responsible for accident or loss on day of sale.
All items are sold "As Is".
All verbal announcements on day of sale take precedence over written ads.
Auctioneers
Kevin McArthur ~ Scott Bessey
(519) 942-0264 ~ (519) 843-5083

for full listing & photos
Questions about this sale?
SUBSCRIBE TO OUR AUCTION NEWS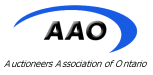 Click Here to Visit us On-Line!
197314183 :
Saturday June 01 2019
Starts at 10:00 AM
72852 Metler Road
Wellandport, Ontario

From Reg. 27 travel south 1 km. From Hwy. #3 take Perry Rd. north from Winger 4 km to Conc. 6 & follow signs.
Click above for Road Map Detail!
Get directions and travel time from the Google map.

Click here for Weather!
TRACTORS, EQUIPMENT, LAWN ORNAMENTS, ANTIQUES,
COLLECTIBLES, HOUSEHOLD ETC.

FOR PETER & DOROTHY DEKLERK
TRACTORS: Zetor Series 5340, 60 HP 4x4 w/AC cab, w/100 series quick attach loader & bucket, one remote, only 2000 hrs, 90% rubber; White 1465, 70 hp, 2 wheel drive, remote, 5000 hrs. on 18.4-30 rubber.

EQUIPMENT: Gehl 2480 round baler, string tie, always shedded, very sharp; Gehl 175 manure spreader; two 16' hay racks on gears; 200 bu. gravity bin on 6 ton gear; 3 ph 7' blade; 3 furrow plow; 4 sec. harrows; pallet fork; manure forks; assort. farm gates.

OLD EQUIPMENT, YARD ORNAMENTS, ANTIQUES: hay tedder; walking plow; steel wheel manure spreader, hay mower; dump rake; assort. small cultivators; 2 platform scales; barrel churn; beet pulper; horse collars & double trees; cross cut saw; steel wheels; hay forks; ox yoke; bag cart; wooden harrows; implement seats.

HOUSEHOLD & COLLECTIBLE: cedar chest; sad irons; wooden highchairs; hand carved eagles; railway lanterns; leather couch; bedroom furniture; large trunk; brass torch; large 2 pc. hutch, table & cushion chairs.

TOOLS & MISCELLANEOUS: Husqvarna 24 hp lawn tractor w/54" deck; lawn roller; pickup fuel tank w/12v pump; floor model drill press; Lincoln welder; various ladders; pair wooden telephone poles; barn beams; bird cages; quan. heavy angle iron, 20' lengths; steel posts; Suzuki Kingquad (needs repair); other small tools.
NOTE
The DeKlerk's are moving & everything must go.
Good clean sale.....many other items not mentioned.
For sale pics visit fulsomauctions.com or
fulsom.ontarioauctioneer.com

TERMS
Cash, cheque, debit, MC, Visa. Not resp. for parking or accidents. Announcements day of sale take precedence over printed matter. LUNCH & WASHROOM ON SITE.

FOR INFORMATION CALL PETER at 905-386-1558

FULSOM AUCTIONS
905-779-3031 or 905-979-2782
Questions about this sale?
SUBSCRIBE TO OUR AUCTION NEWS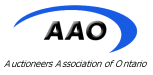 Click Here to Visit us On-Line!
196358744 :
Thursday May 30 2019
Starts at 5:00 PM
Preview 1:00 PM
Baker's Hill Banquet Centre
555 Parkhill Road E
Peterborough, Ontario

At Corner of Television Rd. Watch for signs.

Click above for Road Map Detail!
Get directions and travel time from the Google map.

Click here for Weather!
A KEITH MONK
CONSIGNMENT AUCTION
Teak china cabinet, teak dining table & 4 chairs, teak table, teak book shelves, teak lamp. China & glass, scroll saw, horse drawn wagon, acoustic guitar, & more!
WANTED
Tools, Outdoor Items, Antique & Fine Home Furnishings,
Lawn & Garden Items For This & Future Sales!

TERMS
Cash, debit, Visa, M/C
10% Buyers Premium
Auctioneer/owner are not responsible for any public
liability, accident, theft, or loss in connection with this sale

Details at www.keithmonkauctions.com
KEITH MONK AUCTION SERVICE
(705) 875-1184
Questions about this sale?
SUBSCRIBE TO OUR AUCTION NEWS
Click Here to Visit us On-Line!
198433502 :
Monday May 27 2019
DATE BIDDING CLOSES
Preview As Noted In Ad
1082 Guthrie Drive E
Sarnia, Ontario

Click above for Road Map Detail!
Get directions and travel time from the Google map.

Click here for Weather!
Stan Black
On Location Online Auction

Featuring as new reclining leather furniture,
Honda rototiller, Honda snow blower, Honda push mower,
Proseries Smoke Hollow Barbecue and
Henney Penny Electric Pressure Fryer
Come check it out at
greatwestteam.hibid.com/auctions
Auction Starts Monday May 20 at 8 Am
Auction Ends Monday May 27 at 8 PM
Preview
Friday May 24 3:00 to 5:00 PM
@ 1082 Guthrie Dr E Sarnia, ON
Pickup
Tuesday May 28 2:00 to 5:00 PM
@ 1082 Guthrie Dr E Sarnia, ON
Terms
13% Buyers Premium
Visa or MasterCard cards will be charged prior to pickup
Great West Auction Company
519-882-4554 ~ online@greatwestteam.com
4066 Brigden Road, Petrolia, Ontario N0N 1R0
www.greatwestauctions.com
Questions about this sale?
SUBSCRIBE TO OUR AUCTION NEWS

Click Here to Visit us On-Line!
198000096 :
Saturday May 25 2019
Starts at 10:00 AM
Preview 8:00 AM
4302 GREENLANE ROAD
BEAMSVILLE, ONTARIO

Click above for Road Map Detail!
Get directions and travel time from the Google map.

Click here for Weather!
ONSITE INDUSTRIAL AUCTION
ITEMS TO INCLUDE
WINDOWS AND DOORS OF ALL SIZES
CONSTRUCTION SUPPLIES
ALUMINUM SOFFIT
DECOR & LIGHTING
SOLAR WINDOW COATING
GALVANIZED STEEL
CHAIRS
CHURCH PEWS
BINS, BUCKETS & WATER CONTAINERS
RANGE TOPS
ALUMINUM OUT BUILDING
TOOLS
SOLAR WINDOW COATING
PLASTIC DRUMS
POULTRY AND LIVESTOCK SUPPLIES
KITCHENAID DISHWASHER
MTD EXTREME RIDING MOWER
HUSQVARNA RIDING MOWER
25 hp HYDRO STATIC
YTH 22K 42 HYDRO STATIC
ON DEMAND HOT WATER HEATER
CONTROLLED ENVIRONMENT
STAINLESS STEEL SHEETING
REFRIGERATION UNIT
EBIKES
FORK LIFT
Pictures available on our website
www.rtauctions.ca/on-site-auction/
First Auction on the page is the Industrial Auction.
Please scroll to the red type and click on that to view the pictures.
If you should have any problems, please call us at 1(833)782-7653
Questions about this sale?
SUBSCRIBE TO OUR AUCTION NEWS
Click Here to Visit us On-Line!
197970698 :
Saturday May 25 2019
Starts at 10:00 AM
Preview 8:30 AM
Ballantrae Community Centre
5592 Aurora Road
Stouffville, Ontario

1 km east of Hwy 48, Stouffville
Click above for Road Map Detail!
Get directions and travel time from the Google map.

Click here for Weather!
Antiques, Coins, Wood Working Tools, Collectibles,
Furniture, Quality Household, Lawn & Garden.
Collection of 20 Persian Rugs
No Buyers Premium 0%
Persian Rugs- a magnificent large persian rug 19' x 12' from the City of Tabriz, Iran. This rug was hand crafted in an amazing "All-Over" pattern during the 1980s by a Master Weaver of Iran. It has been freshly cleaned and its condition is excellent. Well worth over $12,000 Rugs of this size are rare and even more rare in this condition.

Other outstanding rugs include a beautifully hand crafted 9' x 6' Pictorial Nicole China area rug in Nature Scene pattern, it has been crafted with extremely fine wool that has a silk feel to it, but is not silk.

Numismatics Collection-$100 Olympic Gold Coin 22k; Canadian Paper $1,$2 (consecutive) plus other Canadian paper; Canadian Proof sets- 1981-2005; 1976 Olympic coins; $5-1976 Olympic silver made into necklace; binder pages of Silver Canadian coins 10c, 25c, 50, $1, various years; 1873-1973 Rolls of Mountie Quarters; 1974 Swiss coin set; binder of assorted Foreign coins; 2000 Millennium Keepsake; Commemorative dollars; 1996 Cdn $2 coin and $2 paper replacement; stamp and coin Tall Ship 2000; Little Wild Ones 4 x 50c Silver; Vancouver 2010 Olympic coin Cards; old Cdn pennies and many other related items.

Figural Subjects & Ar- John Perry White Marlin Swordfish sculpture and sculpture of a porpoise; very intricately carved Asian jade bookends. Collection of unusual figures and sculptures and art from different parts of the world including a Batik from Borneo; embroidered Art '100 Children' from Singapore; Charcoal portrait drawings from Chaing mae, Thailand; South Pacific wood carvings; ceramic Elephant plant stand; Thailand carvings; Bali wood wall hanging; pottery by Stu Thompson and other unusual figural subjects.

Collectibles, Trucks, Cars- View Master; 6 pack bottles Coke; old Dinky, Matchbox and Corgi cars; Canadian Tire Diecast-1964 Dodge A100 pickup; 1954 International Pick up; 1953 Willys Stake Truck; Fuel Delivery Truck; 1937 Liberty Classic Ltd; 1947 International Pick up; 70th Anniversary Delivery Truck; 1940 Ford Pick up; 1938 Studebaker K10; Ice Truck Ltd Ed; 1936 Dodge Fargo Coin Bank; 1935 Ford Truck Coin Bank; 1929 Ford Model A Tow Truck pulling a 1952 Chevy Pickup; Peterbuilt Model 379 Diecast; Law Enforcement Series, OPP, Metro Toronto, RCMP, Vancouver, City of Chula Vista; Long Hauler Collection- Peterbuilt M379, Mack, Kenworth, Etc;

Tools & Equipment- a serious collection including Marples 10 piece wood turning chisel set; reversible wood shaper with 12 shaping bits; Craftsmen 16" floor model drill press with mortise attachment, drill press clamp and sanding drums. Craftsmen belt and disc sander; 12" Craftsmen bandsaw on stand; General 6.5" jointer planer on base; 16" Craftsman scroll saw; Craftsmen table saw; Craftsmen bench grinder with ¾ h.p. motor and assorted grinding wheels; Companion wood lathe 30"; 12" Scroll saw; Craftsmen router table with router; 12 piece router bit set in wood box; router dust collector; heavy duty dovetail template.

Antique copper soldering irons; pipe cutter; old block plane; old large wood c-clamp; old monkey wrench; hand drills and various other hand tools.

Furniture & Household- 5' high 15 pane window frame mirror; Antique Music cabinet; wrought iron corner stand; office chair; antique small hall table; Elnita sewing machine; corner china cabinet; kitchen table and hoop back chairs with leaves; pair of twin beds; two standing 5ft high curios;

Miscellaneous- Oster mixer kitchen centre; ladders; ext cords; shop vac; garden tools; patio set with umbrella and chairs; duvets; comforters; ladies and men's Golf clubs.
Plan to attend this lovely offering including some
very interesting and unusual home décor.

Payments by Interac, Debit.
Delivery Available for Large Items
$65 + $1/km & $2 km after 30 km.
Questions about this sale?
SUBSCRIBE TO OUR AUCTION NEWS

Click Here to Visit us On-Line!
196070425 :
Friday May 24 2019
Starts at 4:30 PM
Multiple Previews As Noted In Ad
Corneils Auction Barn
1241 Salem Road
Little Britain, Ontario

Located 3 mile East of Little Britain on Kawartha Lakes Rd 4
Click above for Road Map Detail!
Get directions and travel time from the Google map.

Click here for Weather!
Selling The Contents of a Dunsford Home Plus Others
To Include: curio cabinet -- Foley lunch set -- partial dish sets Royal Albert "Val D'or" & "Tea Rose" -- pine cannonball bed (queen) -- 32" Samsung smart tv -- kitchen cupboard -- glass top bear table -- futon -- teak cabinet & chesterfield -- oak drop front desk -- pine corner cupboard -- oak drop front desk -- qty new jewelry -- wicker chairs -- qty new cabinet doors -- 9 boxes hardwood flooring -- cement lawn figures (wolf,deer,gnomes) -- 3pc bistro set -- sundial -- lawn jockey -- arbor -- bicycles -- wooden barrels -- childs wagon -- oars -- water skiis -- garden benches -- stained glass table lamp -- trunks -- open face washstand -- showcase end table -- pine table and bench -- Westinghouse floor model radio/record player -- modern pine blanket box -- walnut dresser & mirror -- 8 wrought iron chairs -- Realistic audio mixer -- Fender amp -- Memphis mod A 20T/BK electric guitar -- teak coffee & end tables -- snow shoes -- cross cut saw -- ice tongs -- lawn sprayer -- lawn roller -- -- alum ext ladder -- drill press -- Delta tablesaw -- Freud 8" sliding miter saw -- Craftsman radial arm saw -- Makita 10" sliding miter saw -- 4' lawn aireator -- 13' alum boat -- 6HP Johnson outboard motor -- Poulan Pro 17.5HP riding mower -- 06 Ford F150 XLT Triton flareside truck (tonneau cover, 136000KM) -- Qty of china, glass, household and collectable items
Greg Corneil
Auctioneer
705-786-2183 for more information

Terms
Cash, debit, cheque 10% buyers premium
VISA, MasterCard 13% buyers premium

Open for Viewing Non Winter Hours
Thursday from 8:30 AM to 5:00 PM
and 7:00 PM to 9:00 PM
Friday at 9:00 AM
Questions about this sale?
SUBSCRIBE TO OUR AUCTION NEWS

Click Here to Visit us On-Line!
198527412 :
---
10 SALES SHOWN ABOVE
THAT MATCH YOUR CURRENT SEARCH