A McARTHUR-BESSEY AUCTION
for
John Gates & estate of Linda Wilson
Tractors/Trucks/Car/Golf Cart
Kubota tractor, 4610, 4x4, LA 852 loader, 46 hp, 10-16.5 fronts, 17.5L-24 rears, 1023 hours, Kubota tractor, BX2660, 4x4, Xtra Power diesel, 54" belly mower, hydrostatic drive, 26 hp, 847 hours Kubota zero turn, ZD331, 2wd, 31hp, 1288 hours, 72" cut Chevrolet Cheyenne, 1997, 3500 HD, diesel, automatic, hydraulic dump box, 208,000 kms, cloth bench seat(as is) Lincoln Cosmopolitan, 1949, 4 dr, , flathead V8, barn find, 100% original, project car EZ-GO electric golf cart

Shop Items/Tools
3pth mower, 72", Kubota finishing mower(fits 4610), X2750D 4' snowblower(fits Kubota BX2660); 3 pth grader blade; Agri Implement 6' PTO rototiller; 5.5' box scraper; Ford 8' scuffler; 5' estate sprayer, rapid reel; Ridgid chop saw; 10gal Shop Vac; Stihl MS390 20" chain saw; Stihl FS130R string trimmer; Stihl GB86 leaf blower; Miller Bobcat portable welder, 22 hp Subaru motor, 225/250; pulley power stand; Subaru 3500 generator; 4' lawn sweeper; Mastercraft 13" planer; Mastercraft 8" chop saw; Mastercraft 135psi air compressor; Honda GC160 pressure washer, power case; vise; Crown anvil; (2)dual bench grinders; Massey Ferguson 10" post hole auger with stand; 14" small auger for tree planting; Quick attach pallet forks; pto cement mixer; Mastercraft 10"maximum mitre saw; Dewalt table saw; Mastercraft drill press; Hammond Glide trim saw; Pace finishing sander; 8" table saw, 220V with bed; bottle jacks; woodworking tools; qty small power tools, hand tools; material handlers; (2)6' metal st aircases; 3'x2' cement trashcans; balance beam for double magnetic lift; qty cinder blocks; (3)21' I-beams; landscaping stones; 40' extension ladder; qty gas cans; come-a-long; pump cart; hose on reel; Carbuilt lifting system; Blue Giant floor jack; Delta table saw; dog crate; welding gages & hoses; electric cement mixer; Troy Bilt self-propelled push mower-not running; 4' lawn roller; (50)14' white pine planed boards, stored inside; threaded rod-3/8" & 1/2"; 3'x6' steel welders bench; (3)spools wire cable; chains; (10)HD turnbuckles; 30' 220V ext cord; qty wood clamps; (2)4'x8' 4 hinge barn doors; (4)48" HD steel barn door hinges; 48"x7' steel shop door; qty old house doors; 30" belt drive buzzsaw on wheels(A);

Household/Misc/Antiques(A)
Willkinson #21 walking plow(A); Roxton maple bedroom suite(armoire, dresser, night stands); pine Q bedroom suite(8 drawer highboy, night stands, 7 drawer dresser, blanket chest, armoire); (2)cedar chests; ash bonnet chest(A); barley twist mirror and hall table(A); qty Royal Doulton figurines; corner china cabinet; pine flat back cupboard(A); sideboard(A); clock(A); sleigh bed; hall stand w seat & mirror(A); New Raymond sewing machine in cabinet; brown leather sofa and loveseat; recliner wing chair; oak dining table, 6 chairs, 2 boards; china cabinet & hutch; (2)leather loveseats; ottoman; sm corner cabinet; round oak table, 4 chairs; tall cabinet; jam cupboard; side table(A); Dominion carving; qty small tables; stained glass lamp; oil lamp(A); qty table lamps; various rugs; Sony flatscreen 40" TV; Boston home theater system; qty glassware, crystal, small appliances; bow front china cabinet; dress makers form; crocks(A); cheese box(A); baby sled(A); locomotive bell(A); Beatty Bros p ush cart(A); (3)radiators(A)2x30",1x48"; blacksmiths portable forge(A); Broil King natural gas BBQ; (8)6 pane windows; LPs/CDs/records; wine shelving; 5' claw foot bath tub(A); (2)Singer knitting machines(155 & 360); qty of sewing machine supplies; horse hair fainting couch(A); grain scales(A); (2)cherry end tables; and much more!
Lunch Booth ~ Washroom Available
NotesPreview Friday May 31, 1-6pm
Order of Sale
Wagonloads; Household/Antiques; Shop/Farm Related; Tractors
Contact
John Gates (905)699-2470
Terms & Conditions
Cash or Cheque with proper I.D. on day of sale.
Owner and/or Auctioneer will not be held responsible for accident or loss on day of sale.
All items are sold "As Is".
All verbal announcements on day of sale take precedence over written ads.
Auctioneers
Kevin McArthur ~ Scott Bessey
(519) 942-0264 ~ (519) 843-5083

for full listing & photos
Questions about this sale?
SUBSCRIBE TO OUR AUCTION NEWS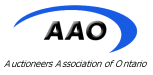 Click Here to Visit us On-Line!
197314183 :
Saturday May 25 2019
Starts at 11:00 AM
Preview 9:00 AM
Bruce Mines Arena
35 Highway 638
Bruce Mines, Ontario

Click above for Road Map Detail!
Get directions and travel time from the Google map.

Click here for Weather!
Partial listing: Huge Coke collection -- Grand father clock -- Dinning room tables -- All fridge -- small chest freezer -- refrigerator -- Antique china cabinets -- vilas bench -- chrome table and chairs -- corner china cabinet -- Royal doulton figurines -- buffet and hutch -- queen ann corner cabinet -- original art work -- wash stand -- cedar chest -- couches -- living room furniture -- lazy boy -- treadle sewing machine -- parlor table -- patio furniture -- lanterns -- rocking chair -- bedroom sets -- fishing rods -- newer snow blower -- lawn mower -- tire changer -- tool chests -- ladders -- chop saw -- pallet jack -- specialized mechanics tools -- and so much more.

This massive sale will be a two ring auction due to the large volume of inventory. Also we are having pre auction yard sale starting at 9:00 am don't miss it.
Auctioneers Note
Terms of the auction are cash Visa Mastercard and debit.
10% buyers premium in effect at this auction.
Refreshments onsite.
For details and directions go to
MichaelPeeverauctions.ca
Questions about this sale?
SUBSCRIBE TO OUR AUCTION NEWS

Click Here to Visit us On-Line!
198273526 :
Friday May 24 2019
Starts at 4:30 PM
Multiple Previews As Noted In Ad
Corneils Auction Barn
1241 Salem Road
Little Britain, Ontario

Located 3 mile East of Little Britain on Kawartha Lakes Rd 4
Click above for Road Map Detail!
Get directions and travel time from the Google map.

Click here for Weather!
Selling The Contents of a Dunsford Home Plus Others
To Include: curio cabinet -- Foley lunch set -- partial dish sets Royal Albert "Val D'or" & "Tea Rose" -- pine cannonball bed (queen) -- 32" Samsung smart tv -- kitchen cupboard -- glass top bear table -- futon -- teak cabinet & chesterfield -- oak drop front desk -- pine corner cupboard -- oak drop front desk -- qty new jewelry -- wicker chairs -- qty new cabinet doors -- 9 boxes hardwood flooring -- cement lawn figures (wolf,deer,gnomes) -- 3pc bistro set -- sundial -- lawn jockey -- arbor -- bicycles -- wooden barrels -- childs wagon -- oars -- water skiis -- garden benches -- stained glass table lamp -- trunks -- open face washstand -- showcase end table -- pine table and bench -- Westinghouse floor model radio/record player -- modern pine blanket box -- walnut dresser & mirror -- 8 wrought iron chairs -- Realistic audio mixer -- Fender amp -- Memphis mod A 20T/BK electric guitar -- teak coffee & end tables -- snow shoes -- cross cut saw -- ice tongs -- lawn sprayer -- lawn roller -- -- alum ext ladder -- drill press -- Delta tablesaw -- Freud 8" sliding miter saw -- Craftsman radial arm saw -- Makita 10" sliding miter saw -- 4' lawn aireator -- 13' alum boat -- 6HP Johnson outboard motor -- Poulan Pro 17.5HP riding mower -- 06 Ford F150 XLT Triton flareside truck (tonneau cover, 136000KM) -- Qty of china, glass, household and collectable items
Greg Corneil
Auctioneer
705-786-2183 for more information

Terms
Cash, debit, cheque 10% buyers premium
VISA, MasterCard 13% buyers premium

Open for Viewing Non Winter Hours
Thursday from 8:30 AM to 5:00 PM
and 7:00 PM to 9:00 PM
Friday at 9:00 AM
Questions about this sale?
SUBSCRIBE TO OUR AUCTION NEWS

Click Here to Visit us On-Line!
198527412 :
---
7 SALES SHOWN ABOVE
THAT MATCH YOUR CURRENT SEARCH