A MCARTHUR-BESSEY AUCTION
for DT Contracting
Don Tremble (owner)
Tractors/Construction Equipment
Kubota KX41-3V mini excavator, 1271 hours, 2 buckets, blade
2008 Case 5805 Anniversary Edition backhoe, series 2, 4x4, 6000 hours, 3 buckets, extend-a-hoe Massey Ferguson 165, allied loader, diesel, 169x28 rears
1950 Ford 8N, gas, 12.4x28 rears
Massey Harris 44, 16.9x30 rears, new, tractor not running Trucks/Cars/Motorcycle/Trailers/ATV(all sold as is)
1997 Ford Dump truck, 2 axle, 3404 Cat diesel motor, 16 yard box
2011 F150 truck, single cab, contractors cap, 129000 kms
2010 Dodge truck, quad cab, power wagon, 4x4, 341000 kms, cloth interior
1999 Ford E 350 cube van, super duty, diesel, not running
2004 Chevy pickup with Arctic snowplow, gas, 4x4
1955 Ford Crown Victoria, completely restored, very nice
1964 Ford 500 galaxy, 2 door, needs restored, runs
1957 Oldsmobile, 2 door, hard top, motor, needs restored
1958 Ford, retractable roof, with motor, needs restored
631/2 Ford, hard top, motor, needs restored
1967 Ford Galaxy 500, convertible, partially restored
2008 Yamaha 1100, V Star, 25000 miles, saddle bags, stored inside, very nice
20 ton Float Trailer, tandem duals, beavertale, ramps, 40'
Car trailer, 2 axle, 3500 lb axle, 6.5x16'
Utility trailer, good shape
Tandem trailer with ramp , 5'x8'
Tandem car trailer, ramp, 6.5'x16'
Tandem boat trailer
2008 Arctic Cat ATV, 700 cc, 4x4, winch, windshield, new tires, very nice.

Machinery & Equipment
Tar buggy; ashphalt spreader; driveway sealer unit on trailer; Dynapac 2100 ashphalt roller, 1 ton; Atlas Copco XAS 185 JD 7, 164 hours, 4 cyclinder, 50' hose, on trailer, very nice; Land Pride 3 pth tiller, 6' like new; walk behind Gravely, mower, sickle mower, snow blower, broom, not running; 6' rotary mower; 7' box scraper, 3pth; 7' Agritrend snowblower, single auger; 6' Titan rotary mower

Shop/Miscellaneous
Stihl TS410 cement saw; Stihl TS 700 cement saw; Stihl MS 362 chainsaw; Stihl MS 65 chainsaw; 2" submersible pump, 100' hose; Tamper; 6' Smyth welding power broom, 3 pth, pto; Kodiak RT 2800 pressure washer, brand new; pig roaster on trailer, electric motor; Wacker dirt packer, Honda GX 100 motor; Coleman 3750 generator; safe with combination; ashphalt tools, body shop equipment/tools; cement equip/tools; Stihl power brush, gas; Echo leaf blower, gas; motor stand; Big Blue air compressor, 220; bench grinder; chop saw; floor drill press; air compressor; gig for making cement park benches; 8' metal brake for auto repair; motor hoist; torches/cart; Conox mig welder; Dual mig welder; 5 hp dual piston; (2)sand blasters; tire changer, air, floor model; industrial table saw, wired 550; pallet forks for Case backhoe; shop vacs; push mowers; 12'x14' shed; battery operated electric eye laser transit leveler; tri-pod level& much much more!
Lunch Booth ~ Washroom Available

Preview
Friday August 9, 1-6pm

Order of Sale
Wagonloads; Shop/Miscellaneous; Machinery/Equipment, Tractors, Vehicles

NOTE
Shed to be removed by purchaser

Terms & Conditions
Cash or Cheque with proper I.D. on day of sale.
Owner and/or Auctioneer will not be held responsible for accident or loss on day of sale.
All items are sold "As Is".
All verbal announcements on day of sale take precedence over written ads.

Contact
Don Tremble ( 519)848-6124 (shop) ~ (519)766-3181(cell)

Auctioneers
Kevin McArthur (519) 942-0264 ~ Scott Bessey (519) 843-5083
www.theauctionadvertiser.com/KMcArthur - full listing & photos
Questions about this sale?
SUBSCRIBE TO OUR AUCTION NEWS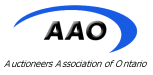 Click Here to Visit us On-Line!
202319895 :
Wednesday July 24 2019
DATE BIDDING CLOSES
Multiple Previews As Noted In Ad
2889 Dundas Street
London Ontario

Click above for Road Map Detail!
Get directions and travel time from the Google map.

Click here for Weather!
Contents of Local Ice Cream Shop Paradise Cream,
Ice Cream Lab in Milton and 2 Other Restaurants.

Auction Closing
Wednesday July 24th @ 11am

Removal
Thursday July 25th 10am - 4pm
Friday July 26th 10am - 4pm

Preview
Monday July 15th - Friday July 19th 10am - 4pm
Carpigiani FP191 Pastry Machine
Soft-Serve Ice Cream Machine - Paid Over $15,000
3 Hollymatic Patty Forming Machines
Rational Combi Oven 101G Gas Self Cooking Centre, True T-72F 3 Door S/S Freezer, Traulsen 2 Door S/S Freezer, Traulsen UPT4812 48" Prep Table, True TSSU-48 48" Prep Table W/ Breath Guard, (2) Kelvinator KCBM23FSE Single Door S/S Freezers, (2) Garland Full Size Gas Convection Ovens, Omcan 60" Prep Table, Saeco 2 Group Espresso Machine, (2) IFI Refrigerated Display Cases, Masterbilt 60" Refrigerated Display Case, 68" 18 Flavour Gelato Display Freezer, Gelostandard 46" 12 Flavour Gelato Display Freezer, Garland 36" Electric Range - 4 Burner 12" Griddle, Vulcan 36" Gas Griddle, Vulcan LG500 70lb Propane Fryer, Vulcan 2 Burner Counter Top Stove, (4) True TUC-27 27" Undercounter Cooler, Eurodib 20Qt Mixer W/ Bowl Guard, 2 Door Glass Merchandising Freezer, Approx 12 S/S Worktables & Equipment Stands, Food Warmers, Class K Grease Fire Extinguisher, Garbage Bins, Ninja Blenders, Chefs Knives, S/S Inserts, Poly Carb Inserts, (90) Solid Wood Dining Chairs, Bar Height Bar Stools, Bar Height Tabl es, Beer Signs, Beer Glasses, Beer Draft Tap Handles, 20lb Electric Smoker, 27" Dry Bakery Display, 1950's Vintage Hamilton Beach Triple Head Milkshake Machine, (7) 42" LED TV's/Menu Display, Kilotech KPS 180M Digital Platform/Keg Scale, Dial Scales, Vacuum Sealing Machine, Table Top Deep Fryer, Bakers Pride Counter Top Stone Pizza Oven, Wall Shelves, Kilotech Bar Inventory Scale, Hand/Stick Blenders, Aluminium & S/S Frying Pans, Microwaves, Cash Drawers, Denon Amplifier, Pioneer Amplifier & Speakers & More Being Added
Questions about this sale?
SUBSCRIBE TO OUR AUCTION NEWS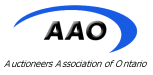 Click Here to Visit us On-Line!
203015684 :
---
3 SALES SHOWN ABOVE
THAT MATCH YOUR CURRENT SEARCH