(Note: Box Lots Start 9:30 a.m.)

PARTIAL LISTING

Antiques, Collectibles, Barnyard Collectibles,
Contemporary, Household, Lawn & Garden, Sporting, Tools
CONSIGNMENT AUCTION ANTIQUES - bakers maple hoosier style cabinet; enamel top bakers table; 5 section Barristers book case (needing repair); walnut side board w/moustache pulls; oak drop-leaf table; oak oval dining table; flat-to-wall (recycled material); oak press back chairs; oak press back nursing rocker; kneeling bench with x stitch top; 6 drawer high boy-waterfall - w/crotch inlay; waterfall wardrobe style dresser-arrow inlay; cast & brass dble bed frame; oak mission style librarian desk; 4 oak harp back chairs; walnut parlour table w/drawer - round top; pine painted wall tool chest; walnut ½ moon hall tables; walnut end table w/deco gables; walnut 5 drawer end table; oak Eastlake style end table; rd walnut hall table w/ plynthe base; rd mahogany coffee table; oak dresser w/burled inlay; book holder end table; painted rocker; ash washstand; organ frame book shelf; painted pine butt & pass blanket box; metal parlor chair; primitive wood carpenters box w/stand; buggy seat on live edge base; st eamer trunks; table top grafonola; child's school desk; Bentwood armchair; 6 pc pewter cruet set; reto sailboat lamp;

COLLECTIBLES - 2 Coca-Cola boxes; vint luggage; floor model Rogers Majestic radio; table top tube style radio; Medelto 8 gal crock; wall heat grates; finger jug; hand forge; enamelware; sel vintage comics; Lucknow 1948 reunion cap; 125th Desboro Fall Fair book; jelly mould; galv fluid can; 5 gal pails incl BA/Supertest/BP; Torpedo wooden toboggan; sel LP's; Interstate battery sign; 1992 Leafs print; press board Christmas Pepsi sign; dinnerware incl approx 32 pcs Royal Albert Court/ approx 30 pcs Royal Swan Blossom Time/ approx 45 pcs Royal Doulton Richelieu; approx 50 pcs Marlborough Acadian Old English; approx 55 pcs Wm Rogers Mfg Co. cutlery in case; approx 35 pcs Rogers Bros Proudly Yours cutlery; collector dolls incl M Knowles Christening & Lee Middleton first moments; Vint photo w/1/2 moon top; sad iron; collection cast; carnival glass; silver napkin holders; wooden stencilled shipping boxes; wet band cheese box; Bruce Beckons plowing match 1993 poster; comics incl Disney-Chip n Dale-Donald Duck-Mickey Mouse/Woody Woodpecker/Tweety & Silvester/ etc; tribal masks; vintage ice skates; oil lamps incl finger; beacon lamps; crochet doll afghans & dresses; sel 8-4-3-2 pickle crocks; Rolling Rock premium beer book ends; model ship USS Constitution; clip-on vint roller skates; copper pitcher; L.E. lithograph picture by A.J. Casson; sculptures by Pam McCowan of Big Bay; sel crystal pcs; English tea cups & saucers; stone china chamber pot; lge Dundsen Wilcox English

BARNYARD COLLECTIBLES - platform scales; upright bag scales; vint bobsled; X cut saws; hand push cream separator; Teeswater milk can; cast floor grate; wicker fern stand; ash sifter; tin implement seats; cream cans; beam scales; vint traps; sap buckets; cabbage cutter; Simpson's vint folding sleigh; grain plunger; snow shoes; kerosene railway lamp; vint lasp locks & handles; straw shear;

HOUSEHOLD & CONTEMPORARY - marble top island bar; 3 pc oak display wall cabinet; curio cabinet; leather arm chair; teak corner table; maple drop leaf hide-a-way - 6' table; fainting style chair bench; 4 door ent centre cabinet; blue fabric recliner chair; office chair; coffee-end tables; Power Force vac; electronics; Filter Queen vac; metal frame chairs; Yamaha electric piano; 3 drawer file cabinet; wood frame deacons bench; Kenmore window air cond: Dirt Devil vac; pine corner drop leaf table; area rugs; metal floor lamp; sel table lamps; sm beer fridge; ornate hall seat w/oval mirror; black swivel recliner w/ottoman; kitchenware incl George Foreman grill/toaster oven; coffee maker; Walnut bedroom set incl mens 4 drawer highboy - ladies 3 drawer flat w/mirror - double bed; etc.

LAWN & GARDEN -10 h.p. MTD snow blower (running); Yard Machine 20" push mower; McCulloch gas leaf blower; Stihl 032 chain saw; Yard Machine flower bed tiller; Power Mac 35cc gas chain saw; Power Mow elec gang mower; Yard Works elec blower; Craftsman mower; Ryobi elec leaf blower; wheel barrow; hand &push grass seeders; B&D elec trimmer; Remington Elec chain saw; weed sprayer; rakes - shovels - garden supplies; 2 - 10 h.p. snow blowers-running-needing drive repair; propane BBQ; bag chairs;

TOOLS - King 3000 watt generator; Busy Bee 6" jointer; Skil 10" port table saw; Ryobi 10" sliding compound mitre saw; Sears Craftsmen radial arm; Craftsmen 7-1/4skil saw; Skil jig saw; Job mate cordless; Mastercraft biscuit jointer; Roto - zip; Rona ½ drill; 10 gal shop vac; 4 gal shop vac; sel socket sets; flood light; variety sanders - palm/orbital; Milwaukee saws all; Rona 18 volt cordless drill; Stanley elec stapler; wood clamps; block planes; dado head; 2 ton floor jack; tool totes; ext cords; booster cables; utility cadies; Mastercraft elec screwdriver; sel ropes; handsaw; sel carbide blades; 5" bench vice; 2' & 4' levels; 3 step painter ladder; comb ladders jaw Style7" Workforce tile saw; Jepson 12" cut-off saw; Fostener drill bit set;

SPORTING, OTHER - Back Packer wheel chair lift; patio set; wine making supply incl car buoy-cork-press; new ABS plumbing access; 3 new Tap Works water distillers; mountain bikes; sel equestrian supplies incl blankets - brushes - halters - saddle straps - riding chaps; fire hydrant; approx 80+ weathered cedar posts; Nolyn Home Theatre acoustic system;
TERMS
Cash Or Cheque w/I.D.
Verbal Announcements Take Precedence Over Written Ads
Auctioneer: Jerry Ruth, C.P.P.A
Assoc Auctioneer: Durk DeVries
Phone 519-935-2337 or 270-9778
surebid@sympatico.ca
www.sure-bid.ca
Questions about this sale?
SUBSCRIBE TO OUR AUCTION NEWS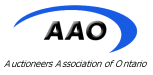 Click Here to Visit us On-Line!
181238058 :
Friday November 16 2018
Sale Starts At 4:30 PM
Multiple Previews As Noted In Ad
Corneils Auction Barn
1241 Salem Road
Little Britain, Ontario

Located 3 mile East of Little Britain on Kawartha Lakes Rd 4
Click above for Road Map Detail!
Get directions and travel time from the Google map.

Click here for Weather!
Selling the Contents of a Lindsay home plus others
To Include
:
qty of comic books (Click for List -- PDF)
- walnut corner cabinet - 2 door wardrobes - washstand - parlor chairs - Robert Bateman Ltd print "Artic Cliff White Wolves" - 3 Michael Ricker pictures - Scandalli accordian - stained glass window - qty records - Diamond condiment dispenser - 10 wooden apple boxes - refinished window mirrors - Duncan phyfe table and chairs - small futton - maple table and chairs - curio cabinet - tea wagon - maple drop front desk - Underwood typewriters - gumball machine - crocks - qty porcelain dolls - coffee and end table set - parlor tables - 2 chest of silver plate flatware - pub style table and chairs - doll house - nesting tables - king size pine headboard and footboard - 2 steel wheels - 1950's Beach and Hotpoint stoves - LG fridge - Sanyo bar fridge - Kubota T1560 hydrostatic riding mower - Qty of china, glass, household and collectable items
Greg Corneil
Auctioneer
705-786-2183 for more information

Terms
Cash, debit, cheque 10% buyers premium
VISA, MasterCard 13% buyers premium

Open for Viewing Non Winter Hours
Thursday from 8:30 AM to 5:00 PM
and 7:00 PM to 9:00 PM
Friday at 9:00 AM
Questions about this sale?
SUBSCRIBE TO OUR AUCTION NEWS

Click Here to Visit us On-Line!
182194902 :
---
2 SALES SHOWN ABOVE
THAT MATCH YOUR CURRENT SEARCH