KIDD FAMILY AUCTIONS
FARM RETIREMENT SALE!!
ATTENTION!! BID!! BID!! BID!! BID!!

PART A: REAL ESTATE
98.5 ACRES, MODERN HOME,
MULTI OUT-BUILDINGS AND QUALITY EQUIPMENT.
SEE EQUIPMENT LISTING BELOW
• 88 ACRES OF CASH CROP LAND
• 2200 SQ FT, 3 BDRM, 2.5 WRM, WITH SUNROOM, PROPANE & WOOD HEAT, SS APL, HARDWOOD & SLATE FLOORS W / RADIANT HEAT, CENTRAL VAC, NEW SEPTIC SYS, 2 X WELLS.
• 3000 SQ FT BARN W / 2 X OPEN BARNS W 200 AMP HYDRO
• 3200 SQ FT STEEL CLAD DRIVE SHED W / 200 AMP HYDRO
• 2000 SQ FT QUONSET W / 200 AMP HYDRO
• 700 TON BIN / DRYER / SILO SYSTEM
BID LIVE ON AUCTION DAY OR ON-LINE VIA iCOLLECTOR.COM
PHOTOS ARE AVAILABLE AT
WWW.KIDDFAMILYAUCTIONS.COM
AND THE PROPERTY CAN BE VIEWED
SATURDAY NOVEMBER 30TH OR BY APPOINTMENT.
CALL, TEXT OR EMAIL ANYTIME.
DENNIS KIDD KIDDFAMILYAUCTIONS.COM 519-938-7499
PART B: Farm Machinery and Equipment
Large operational farm is ready to shut down.
This sale is full of quality farm equipment.
NOTE: NO BUYERS PREMIUM!!

PREVIEW: THURSDAY DECEMBER 12TH, 3 - 6 PM
TRACTORS: '04 Case IH MXM 190 Maxxum, 4478 hrs, 20.8 R42 dual rears,, 16.9 R30 fronts, w / 4 remotes, 1000 pto, 12x frt wgts; Ford 876, '93 w / 7700 hrs, 4 remotes, 12 fwd & 4 rvs, 20.8 R duals - new; Kubota M6950DT, 4wd, 18.4-30 R, 11.2-24 F, w / 2 remotes, MF loader, 7" material bucket, pallet forks;

FARM EQUIPMENT: '04 Case IH 2388 combine w / bin ext, 4wd, recent memory board - $15,000 in upgrades new chains etc, 30' flex head w/air reel, header wagon,Case 1063 corn head w/knife rolls, plastic snouts; Case 5400 15', 24 run seed drill w / 5000 toolbar, wavy coulters, grass seed; head gate; 2x Bruns 400 BU gravity wagons w / horst dbl reach gear, lights, roll tarps; Westfield 8" x 51' pto auger; Farm King 1070 pto auger w / swing out dump; Degelman 5' rock picker; Hardi sprayer w / 60' precision boom, 500 gal; Kewanee 245 12' offset disc; Wilrich 32' cultivator w / finger harrows; RJ Equip 15' sprocket packer , used one season; 18' rd bale wagon; older NH manure spreader; Ford 242 26' rock flex disc; Walco 7' snow blower w / hyd chute; Willmar 500 4 ton fert spreader; Wilrich 7 f on-land plow, new pts;

INDUSTRIAL EQUIPMENT: LX 565 skid steer w / 64" bucket, aux hyd, 2 x new tires; Surge master 12kv pto generator; Millermatic 211 mig welder w / auto feed; JD heater; Devilbiss 60 gal compressor; Pro Point 80 gal compressor w / new 10 hp motor;

SHOP TOOLS: 1" impact gun, new; 22 ton air hyd jack; qty hand tools;

LAWN / GARDEN: Husqvarna CRT 900 rear tine tiller; JD 2435 zero turn mower w / 48" cut, 25 hp motor, 154 hrs;

OTHER: approx 180 lg sq bales, 2019 wheat straw;
CALL, TEXT OR EMAIL!!.
www.kiddfamilyauctions.com
Dennis@kiddfamilyauctions.com 519-938-7499
Lyn@kiddfamilyauctions.com 519-938-1315
Questions about this sale?
SUBSCRIBE TO OUR AUCTION NEWS

Click Here to Visit us On-Line!
212868488 :
Saturday December 07 2019
Starts at 9:30 AM
5724 Highway 20
Smithville, Ontario


Approximately 2 km E of Smithville.
Watch for signs.
Click above for Road Map Detail!
Get directions and travel time from the Google map.

Click here for Weather!
UNRESERVED AUCTION SALE OF 55 YEAR COLLECTION
FOR DENNIS WALKER

ANTIQUE TRACTORS, GAS ENGINES, BUGGIES, CARRIAGES,
WAGONS, TRUCKS, MILITARY, FARM TRACTOR & MORE.
ANTIQUE TRACTORS: Mc. Deering 22-36, 4D 40, WK 40, 1938, 10-20 orchard (rare), 012, W12, W14, 014; Case model D-O & Case orchard w/all fenders (running cond), 1938 model C; 3 flex tred garden tractors (Portland Oregon); pr. Samson tractor wheels.

GAS ENGINES: num. Lister engines 2, 3, 5, 7 hp ball tops; parallel side hopper top, 5 hp & more; Mogel 1 ¾ hp & 2 hp; MH type 2, 6 hp; Nova 4 hp w/water pump; Julian type 2 hp, approx. 6 Cushman engines; steam boiler.

BUGGIES, CARRIAGES, CUTTERS; BARN WAGONS: McGlaughlin buggies & cutters; 2 Bain wagons (all stored indoors) TRUCKS ETC: 1928 Chevy ½ ton panel truck (not rest.); 29 Chevy 1 ½ ton orig. comp, will run w/ownership; 30 Chev 1 ½ ton w/ownership; Chev 216 engine; three 8 cwt Chev trucks - parts or scrap; Ford flat head compl.

MILITARY: Enfield rifle boxes; WWII steel ammo. Boxes; orig. camouflage netting (full size); WWII generator w/MB Jeep engine (rest); 3 mule pack saddles; Johnson elec. plants; tripods, air raid sirens & num. other military items.

OTHER ANT. VEHICLES: Large # of gas pumps (unrestored); Gould Shapley grinder; Wall potato planter; various corn shellers w/wood frames; new old stock universal carrier rear ends; steel rims & wheels; water pumps; Delco elec. plant; Ironhorse generator; 1942 Fruehauf trailer frame compl w/indent plate; brass bed; toy metal service station; railway lanterns; Nordheimer player piano.
/b>: Ford 5600, 2 wd D w/loader, bucket & forks, 4400 hrs, 18.4 x 30 rubber; 17' storage van w/double side doors & roll up rear; metal shelving; HD alum. ramps and more to be seen at sale time.
VIEWING MORNING OF SALE ONLY.

SALE ORDER
Wagon items, buggies, carriages, cutters,
gas engines (approx.. noon), tractors, trucks, military.

NO BUYER'S PREMIUM.
LUNCH & WASHROOM AVAILABLE.

TERMS
Cash, known cheque, Debit, MC, Visa.
Not resp. for accid. or parking.
Announcements day of sale take precedence over printed matter.


EVERYTHING TO BE REMOVED BY WEDNESDAY DECEMBER 11 2019.
DRESS WARM

FULSOM AUCTIONS
905-779-3031 or 905-979-2782
Sale pics - fulsomauctions.com or fulsom.ontarioauctioneer.com
Questions about this sale?
SUBSCRIBE TO OUR AUCTION NEWS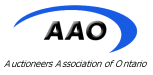 Click Here to Visit us On-Line!
213387903 :
Saturday November 30 2019
Starts at 10:00 AM
23264 Prince Albert Road
Chatham, Ontario

Located at the corner of Hwy 2.
Exit Hwy 401 at exit # 90 & go north on Communication Rd
and continue north a short distance on Prince Albert Road.
Off road parking only.
Click above for Road Map Detail!
Get directions and travel time from the Google map.

Click here for Weather!
Farm Machinery SaleFor Ralph & Phyllis Brodie, ChathamSale will be held at the Brodie farm

More Photos at
www.jackmorrisauctions.com
All equipment in good working order.
Tractors - 3 - all FWA & 1 w/loader: AGCO RT 100A FWA, 4900 hours, 5150 diesel motor, CBT transmission, good rubber, 3 outlets; AGCO TR120, FWA, 4856 hours, Cummings diesel motor, 4.80-42 rear tires, new 16.9R-28 front, 4 outlets, injectors & injection pump done in 2018 by Yurke Farm Equipment; AGCO LT75, FWA, diesel, 2290 hours, 16.9-38 rear & 13.6R-28 front tires, good rubber, this tractor sells with AGCO model 884 front end loader - this 884 loader has 2 hydraulics, is fast hitch & sells with no buckets of other attachments;

Attachments for 884 loader that will sell separate: 8' bucket; 7' bucket; 6' manure fork bucket; pallet fork lift; Tree Trimmer: Limbinator hydraulic operated tree trimmer that fits on the 8' or 7' bucket, will sell separate after all the other loader accessories;

Combine: Gleaner AGCO R5255 diesel, 3624 engine hours, 2671 separator hours selling with AGCO model 800 - 20' grain table; Corn Head: 6 row 30" AGCO Hugger style corn head sells separate; Header Wagons: two small wheel header wagons sell separate;

Planting: John Deere model 750 - 15' Notill drill, two point hitch, Market markers, Market fill auger, lock out front coulters, two lift cylinders, scale; Kinze model 2000 - 12 row Notill planter, 6 up front & 6 out back, liquid pop up fertilizer, trash whippers, monitor, serviced by Kearny planters in 2018; 3 row 3 ph planter with JD 7100 boxes;

Gravity Wagons, Flat Rack & Wagon Chassis: four 400 bu. gravity wagons; three 300 bu. gravity wagons; 250 bu. wagon; 125 bu. seed wagon; approx. 14' flat rack wagon; flat rack wagon used to haul sugar beets; two wagon chassis;

Tillage: Allis Chalmers model 2600 side fold 20' wheel disc; Triple K PGB series 18 ½' pull type cultivator; approx. 18' fold up sprocket packer; AC 1300 pull type 23' cultivator; Glencoe 9 tooth front disc pull type soil saver; 5 furrow, 4 furrow, 3 furrow(for parts) model AC plows; approx. 18' side fold land leveler, 12' land leveler; 12' & 15' Westfield harrows on wheels; 18' pull type hydraulic harrows;

Sprayers, Tanks & Augers: Hardie Commander 750 gal, 60' boom, big pump, foam marker, clean water & reserve tank; Hardie 45' boom sprayer; two 1250 plastic water tanks on flat rack wagon sells as one unit; Westfield 8" x 51' auger; Market 8" x 20' plastic flyte auger on wheels;

Trailers, Storage Trailer: two wheel aluminum trailer 62" wide x 87" long; storage trailer with 2 cement steps; 2nd storage unit; single axle flat trailer;

Scraper Blades, Fertilizer Spreaders, Chopper & Mower: 10' front end hydraulic turn blade; 9' - 3 ph scraper blade; 7' front end blade for pickup; Vicon model 300 - 3 ph PTO spreader; Bush Hog 7' chopper; NH 3 ph 7' cut hydraulic lift sickle mower; small 3 ph spreader; front blade for 4x4 Arctic Cat;

Duals & Other Items: 18.4-42, 16.9-34, 16.9-38, 14.9-36 & 18.4-34 T-rail duals; tires; 500 gal liquid fertilizer nurse tank; 100 gal portable fuel tank & 12 volt pump; 3 ph WiFo sub soiler; 3 ph V-ditcher; 6 & 9 row 3 ph cultivators; drag harrows; mounted 6 section harrows; 3 ph pallet fork; 3 ph rotary hoe; plus other items;

Arctic Cat, Shop Equipment & Portajohn: model 400 Arctic Cat 4x4; two spray units for 4x4 sell separate; Champion 4000 watt generator; Craftsman EZ steer snowblower; small belt driven feed chopper; Pro Point gas powered stationary air compressor with truck mount; oxygen & propane tanks & accessories; Lincoln welder generator on trailer with 11 HP motor; a lot of hand tools & numerous other items.
Sale Order
Small items until 10:45, then equipment with
tractors, combine & planters at 12:00 noon followed by remaining items.

Food Booth sponsored by St. James Presbyterian Church.

Loader tractor available on sale day.
Off Road Parking Only. Follow parking signs.

Terms
Cash, debit or personalized cheque day of sale.
Visa, MC with 3% premium.
Owner or auctioneer not responsible for accidents day of sale.

Proprietors: Ralph & Phyllis Brodie, 519-351-8776, home in evening.

Auctioneer: Jack Morris, 519-687-2530 or 1-800-462-3561
www.jackmorrisauctions.com
Questions about this sale?
SUBSCRIBE TO OUR AUCTION NEWS
Click Here to Visit us On-Line!
210701348 :
Saturday November 23 2019
Starts at 10:00 AM
Bowman Auction Centre
7213 Line 86
Wallenstein, Ontario


Click above for Road Map Detail!
Get directions and travel time from the Google map.

Click here for Weather!
Farm Machinery, Farm Support Items, Tools,
Chainsaws, Snowmobile, Furniture, Antiques
Snowmobile: 2005 Polaris liquid cooled (VERY NICE).

Truck & Trailer: 2011 Chev 4x4 crew cab short box; 16' heavy steel deck tandem axle trailer.

Farm Machinery: 20' S-tine cultivator; 7000 JD 4 row narrow corn planter; 2 - NH 479 haybines; 15' 3pth S-tine cultivator; 1460 Gehl round baler; 1560 MF round baler; 350 bu gravity wagon on double reach truck tire gear; 250 bu gravity wagon w/ fertilizer auger; 8" x 40' grain auger; 6" x 30' transport auger; 7" x 40' grain auger; Vicon 8 wheel rake; Gehl 400 harvester w p/u head; 4 and 6 furrow Kongskilde plows; 12' sprocket packer; Ford 3 furrow plow; skid steer mount wood splitter; rubber skid steer tracks.

Snow Blowers: 8.5' Lucknow double auger; 8' Reist double auger; 7' Reist double auger; 7' New Idea single auger.

Misc. Agricultural: 180' chain link fence complete w/ posts; large stationary dust collector; variety of 4" augers w/ motors; double sided Ritchie heated water bowl; large steel job box.

Lawn & Garden: Variety of Stihl chainsaws; JD 185 riding mower; Lawn Shark commercial walk-behind mower (LIKE NEW); 1000 w suitcase generator.

Appliances: Upright freezer; top load washer; Scharpf spinner; dehumidifier.

Shop Equipment: 2 hp industrial wood chop saw; wood band saw; radial arm saw; 12" wood planer; portable dust collector; floor model drill press; small air compressor; small sand blaster; and more.

Furniture: Oak table w/ 4 chairs; unfinished cedar chest; 5 pc. double size bookcase bedroom set; solid oak single sleigh bed; 3 pc. cherry bedroom set; 4pc. white bedroom set; oak ext. table w/ centre leg; oak glider rocker w/ ottoman; 2 - oak blanket boxes; small oak hall bench; 6 - oak dining chairs; brown reclining sofa and love seat; double bed complete; blue sofa bed; 4 door china cabinet; rose recliner chair; 4 drawer file cabinet; office chair; 6 - padded stacking chairs; oak coffee and end tables; arborite table; oak chest of drawers; 2 - double box and mattress sets; oak double bookcase headboard; light brown sofa; brown pullout sofa bed; bookshelves; wall units; hall tree; folding chairs; 2 - oak night stands; and more.

Antiques: Bonnet chest; drop-front desk; treadle sewing machine; oil lamps; oxen shoes; tables full of smalls, too much to list!

Miscellaneous: Wall clocks; crokinole boards; toboggans; snow shoes; table full of toys; bedding; towels; framed pictures; live traps; ped. fan; stand up massager; seniors walker; Elmira wood burning cook stove; gas fireplace; lamps; bath chair; turkey fryer; 9 tables full of glassware, too much to list.

Notes: A large auction with lots of unlisted items. Lunch booth on site. Delivery available if needed. Preview is Friday from 1:30pm-5:00pm and doors open Saturday at 8:45am
Terms
Cash or cheque w/ proper I.D.
Questions about this sale?
SUBSCRIBE TO OUR AUCTION NEWS

Click Here to Visit us On-Line!
213741746 :
Wednesday November 20 2019
DATE BIDDING CLOSES
Preview As Noted In Ad
12434 Dixie Road
Caledon, Ontario

Click above for Road Map Detail!
Get directions and travel time from the Google map.

Click here for Weather!
Online Auction for
Mayfield Farms
(The Late Ken Speirs)
NO PHOTOS CURRENTLY POSTED TO THIS SALE
Orchard & Farm equipment, supplies, antiques etc.
2 tractors
Off set bush hog mower
Fork lift
3 Irr1gations pumps
Liquid tanks
Irrigation pipe
3 storage trailers
reinhartauctions.hibid.com
Auction opens Friday November 15th, 2019 at 5pm
Auction starts to close Wednesday November 20th, 2019 at 7pm
Viewing Tuesday November 19th from 12pm to 4pm
PICK UP DAYS
Friday November 22nd from 12pm to 5pm
Saturday November 23rd 8am to 12 noon
www.reinhartauctions.com
TERMS
Cash, Debit, Visa & Mastercard.
All verbal announcements shall take precedence
over all written materials.
Owners & auctioneers not responsible
for any accidents in connection with this sale.
Questions about this sale?
SUBSCRIBE TO OUR AUCTION NEWS
Click Here to Visit us On-Line!
213300038 :
Wednesday November 20 2019
Starts at 10:00 AM
43853 Southgate Road 4
Mt Forest, Ontario

East of Mt. Forest, on Southgate Rd. 04 Fire # 43853 or
Turn off Sdrd 49. Head West approximately 1/2 mile,
5th entrance way on the right (Northside).

Click above for Road Map Detail!
Get directions and travel time from the Google map.

Click here for Weather!
Mt Forest Ag Auction Co-operative
CONSIGNMENTS WANTED!
FARM & SHOP RELATED EQUIPMENT

REALISED IN OUR PREVIOUS SALE
Farm Equipment and related items wanted for our upcoming Auction
Individual items or complete farm or shop dispersals

We have been hosting large, multiple ring farm consignment auctions at our site since 2013.
Our commission rates are based on a sliding scale,
the higher the item sells, as low as 2% !

NO BUYERS PREMIUM

Please call to consign your items by Saturday November 02
to ensure your items are advertised in all of our publications.
Bookings accepted up to Monday at 5 pm prior > RECEIVING CONSIGNMENTS
8am to 5pm Thursday, Friday, Saturday & Monday prior to sale.
No appointment needed!

NO SUNDAY DROPOFFS!

TERMS
Owners, Auctioneers, Organizers not responsible for
accidents, injury, deletions or loss of property sale day.
All verbal announcements take precedence.
Loader available.

New Consigners Welcome! Call for more information.

General Manger: Stewart 519-323-2658
Assistant Manager: Elvin 519-323-1043
Sales Yard: 519-509-2828
Questions about this sale?
SUBSCRIBE TO OUR AUCTION NEWS

Click Here to Visit us On-Line!
210799558 :
---
7 SALES SHOWN ABOVE
THAT MATCH YOUR CURRENT SEARCH