A McARTHUR-BESSEY AUCTION
Equipment Consignment Sale
with equipment from Gordon & Jean Reid
VIEW OUR GALLERY OF 36 PHOTOS AS A SLIDE SHOW
1 or MorePhotos Added Wed May 22 07:54:57 EDT 2019
FARM RELATED AND SHOP ITEMS ADDED MAY 22: Horst Equipment(both for skid steer)hay spear-short above, long below; HLA loader equipment manure bucket, tire drag harrow, John Deere 8350 Seed drill, 21 run, utility trailer 4'x10', removable walls, New Holland 516 manure spreader, New Holland 489 haybine, riding lawnmower, walk behind snow blower, construction lumber, generator, PTO, 25 KW, Cow/calf pairs
ITEMS ADDED MAY 15
Equipment: 3309 Case IH Discbine, used last year

Farm Related/Shop: (2) Firestone rear tractor tires; 9 bolt rims, 13.6-38; (2)snowplows off pick up trucks

Trailer: Tandem axle trailer, steel frame with new wood deck161/2 ' +5' tongue 81/2' inside, car ramps, 2 spare tires, toolbox, winch
New Tractors
New Holland 5050, 4x4, 24x24 speed front/reverse shuttle transmission, 40,000 transmission hours, front weights, deluxe cab, air ride seat, heating, air conditioning, 14.9R24 front tires, 18.4R34 rear tires, dual remotes, 1248 hours; KubotaM9000 tractor with M940 loader, 4x4, rear wheel weights, dual remotes,12.4R24 fronts, 16.9R34 rears, utility special, 1887 hours; International 784 tractor, single remote, 16.9x34 rears, 2958 hours; Kubota M108X, 4x4, cab, 3 sets of hydraulics, 13.6x24 fronts, 18.4x34 rear, 2016, 1182 hours;

Equipment
New Holland BR 7060 Round Baler, silage special, xtra sweep, 2012; New Holland 1409 Discbine, 9', hydraulic swing, light package, 540 pto, excellent condition; Overrun 4 furrow plow, 14", adjustable bottoms; John Deere 8250 seed drill, 18 run, grass, fertilizer, hitch for packer; Vikon cultivator FC1500T, all new points, 3 row tine harrows, hydraulic wings, 16.6 '; Massey Ferguson 820 Disc, 12', tandem axles, spare discs; White 508 4 furrow plow, semi mount, 1 new mould board and all new points; John Deere square baler 357; John Deere mower; John Deere 466 round baler, string, monitor, 5' pickup; John Deere Mo-Co 1360 discbine, 9'9" cut, flails, 3pth, hydraulics; Universal sprayer 500 gallon, 45' boom, foam markers, monitor, 3 section electric shut off; New Holland 890 forage harvester, electric controls; New Holland 822 2 row head; New Holland 6' grass head; Deutz-Allis engine on truck frame, 220 hp, PTO drive, air cooled; Bruns grain wagon, Martin undercarriage, 180 bushels, implement tires; 12' packer, fits Farm hand CP 40; swath turner, 3 pth, 2 wheel; Kuhn GA 3200 GT rake/tedder, pull type, tandem axle, 2013, like new; 8' scraper blade, 3 pth; Quick disconnect for Massey tractor; Manure spreader, 6'; grain pipe feeder, 16'; bale thrower wagon;

Farm Related
Gates, square steel, assorted sizes; bale feeders; bale feeder (horse); Ritchie heated water bowl Massey weight plate; Feed cart, with boot; electric fence supplies; Shop/Garden/Misc truck hydraulic lift for bed; wood tool box; qyt aluminum ladders; GMC Sign;

Cows
4-5 Cow/calf pairs, short-bred
Please contact auctioneer if you are wanting to consign any equipment/items
**Watch the website as items will be added regularly**
Lunch Booth ~ Washroom Available
Notes: Preview Friday May 24, 1-6pm
Order of Sale: Smalls/tools, household, shop, tractors(start at 1pm) & equipment
Terms & Conditions
Cash or Cheque with proper I.D. on day of sale.
Owner and/or Auctioneer will not be held responsible for accident or loss on day of sale.
All items are sold "As Is".
All verbal announcements on day of sale take precedence over written ads.

for full listing & photos
Questions about this sale?
SUBSCRIBE TO OUR AUCTION NEWS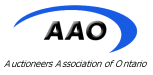 Click Here to Visit us On-Line!
197313317 :
Saturday May 25 2019
Starts at 10:00 AM
1092 Sharp Line
Cavan, Ontario

3Km North of Cavan on Cty Road 10 to Ida, 1Km East on Sharp Line
Click above for Road Map Detail!
Get directions and travel time from the Google map.

Click here for Weather!
Estate of EARLE WINDREM
Life Long Trucker & Farmer - All Round Good Guy and
Property of VERNA WINDREM

5 Tractors - Skid Steer - Farm Machinery - ATV
VIEW OUR GALLERY OF 36 PHOTOS AS A SLIDE SHOW
1 or MorePhotos Added Mon Apr 8 19:15:46 EDT 2019
ITEMS ADDED MAY 16: Hydraulic Dump Trailer - single axle, Lucknow 7' Snow Blower - single auger, A.C. Gleanor F Combine
5 TRACTORS
"Restored" Golden Arrow Cockshutt - 3 Pth., Remotes, Live PTO - Very Rare - #12 out of 135 built .
WD 45 Allis Chalmers - Good Shape, Gas, Runs & Starts Well - New Battery
"Restored" S Case - PTO, New Front Tires
1070 Case W/Cab- 100HP, Diesel, 3pth, Dual Remotes, Radial Tires, AC, 6216 hours
274 Massey Ferguson with Cab & Loader, 4WD, Diesel, Live PTO, 2775 hours

SKID STEER - MULE ATV - TRUCK - COMMERCIAL LAWN TRACTOR
MF Skid Steer 4 Cyl. Perkins Diesel w/ Manure Bucket & Pallet Fork
Kawasaki Mule 4WD w/Cab & Tip Box
2000 Ford 450 Truck Cab & Chassis, 7.3 Litre Diesel, Automatic V8
Ferris ProCut 20 - Commercial Lawn Tractor - 60" Cut
MACHINERY
"Restored" No. 6 Antique Cockshutt Manure- Spreader, Ground Driven
644 NH Baler Up to 6' Bales, Elec. Buzzer Sounds - Works Well
5209 NI Discbine - Works Well
7' Dyna Balance Sickle Mower
IH Side Del. Rake
IH Vibra Shank Cultivator w/ Wings
14' Keewanie 2 Way Disc
4 Furrow IH Semi Mount Plow - 16" Bottoms
Kverneland Stone Picker Bucket
Turnco Hyd. Seed Disc Packer
Massey 33 Seed Drill - Grain & Grass
Bush Hog Rotary Mower
3 PTH Post Hole Auger
Heavy Duty Degelman Hyd. Grader Blade
150 Bushel Gravity Box on Wagon
8 Ton Gravity Bin on Legs
3PTH Bale Fork
Small Snow Blade
Round Bale Feeder
Mig Welder
Wagon Load of Miscellaneous Farm Items
Listing/Photos www.dougmitchellauctions.com

DOUG MITCHELL & JASON MCINTOSH
AUCTIONEERS

TERMS
ID REQ'D TO REGISTER
NO BUYERS PREMIUM
CASH OR CHEQUE ONLY
OWNER OR AUCTIONEER WILL NOT BE RESPONSIBLE FOR
ANY PUBLIC LIABILITY, PROPERTY DAMAMGE OR INJURY TO THE PUBLIC
IN CONNECTION WITH THIS SALE

MITCHELL AUCTIONS
OMEMEE 705-799-6769
Questions about this sale?
SUBSCRIBE TO OUR AUCTION NEWS

Click Here to Visit us On-Line!
192050679 :
---
14 SALES SHOWN ABOVE
THAT MATCH YOUR CURRENT SEARCH