A McArthur-Bessey Auction
for
Bob & Elsie Gordanier
WATCH FOR PHOTOS
Tractors:
John Deere 6420, 4x4, cab, front fenders, front weights, 2 sets remotes, Electronic joy stick, extra light pkg, 40 km trans, JD 640 self leveling loader, material bucket, ext hyd, rears 18.4x38, 110hp, 7100 hrs, bought new

Farm Machinery & Equipment:
CaseIH 5100 seed drill, Soybean Special, 7x24, double disc, grass seed, markers, no fertilizer, press wheels, packer hitch; CaseIH 1250 mix mill; New Holland H7230 Discbine, 3pth, 10', rubber rollers, hyd swing, 5yrs-bought new; New Holland BR7060 Crop Cutter round baler, Xtra Sweep, 4x5, lg tires, moisture tester, liquid inoculant, auto oiler, string & net wrap, computerized monitor, 5100 bales; IH 45 cultivator, 18', manual wings, pull type; square bale accumulator-12 bale; 12 bale grapple for loader; Triple K 12' 3pth cultivator; harrows on cart, hyd 34'; Big Jim 13' sprocket packer & transport; JD2426 10' one way disc; IH disc 20', hyd wings, new bearings & discs; Hesston S390 manure spreader. tandem, top beater, tail gate, hyd drive; New Holland 273 square baler with chute; Kuhn GA 6002 double rake, pull type; (2)Dion Forage wagons; 3t creep feeder, 12' mobile; WestField W70, 7"x51' auger on wheels; (4)Gravity wagons on undercarriages; 4t undercarriage; 4 section diamond harrow w ith draw bar; 6' box scraper; Shaver 3pth post pounder; 24' metal top bale wagon, 10t Horst; 30' metal top with wood, 12t Horst, truck tires; 20' wood top hay wagon, 8t Martin undercarriage; Westeel 5000b grain bin; (2) 6t hopper bottom bins; 3" auger sections total 70', connectible, with motor; 3pth hyd bale unroller; Lots to see here!

Farm Related/Shop:
QCatch 300 series tub and squeeze, mobile, scale, wand reader, computer, like new; (21) diamond gates 10'x5'h, for making corral; ATV seed broadcaster; Frey squeeze, For-Most head gate, Paul scale, up to 3000lbs, stored inside; (3) JBM, 5'x16' steel bunk feeder; 8'x8' silage/hay square feeder; asst of gates, 8'-16'; 3pth portable loading chute with new floor; Generac generator 80KW surge/40KW continuous, pto, on trailer; (2) 45gal drums hay inoculant; (2) part drums hay inoculant ; creep feeder; asst round bale feeders; head rails ; (3)square feeders-need bottoms; qty wood sheep feeders, 6'/8'/12'; qty 4" augers; 3t steel hopper bottom bin; qty fencers, Speedrite SP 580, (3) Speedrite SP 580, (2) Gallagher M1800, (4) Co-Op; electric fencing supplies (posts, insulators, etc); calf puller; cattle supplies; sheep supplies; hyd cylinders; hyd hoses; asst ladders; and much much more!

Hay(if not sold prior to sale):
(250)Round bales good mixed hay, 2018/17, net wrap, stored inside
Lunch Booth
Washroom Available
Preview: Friday May 10th, 1-6pm
Note: Steel grain bins to be removed by purchasers.
Order of Sale: Wagonloads; Shop/Farm Related; Machinery & Tractors
Terms & Conditions
Cash or Cheque with proper I.D. on day of sale.
Owner and/or Auctioneer will not be held responsible
for accident or loss on day of sale.
All items are sold "As Is".
All verbal announcements on day of sale take precedence over written ads.
Contact: Bob Gordanier (519) 942-7652
For full listing & photos visit
www.theauctionadvertiser.com/KMcArthur
Questions about this sale?
SUBSCRIBE TO OUR AUCTION NEWS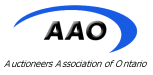 Click Here to Visit us On-Line!
192485116 :
---
2 SALES SHOWN ABOVE
THAT MATCH YOUR CURRENT SEARCH