LIVE & ONLINE WEBCAST
ANTIQUE COLLECTORS AUCTION

ANTIQUES, FURNITURE, COLLECTABLES, GLASS & CHINA,
COINS, TOOLS, TOYS, TINS, ADVERTISING SIGNS,
GAS STATION COLLECTABLES,

PARTIAL EARLY LIST

COMPLETE LIST/UPDATES, PHOTOS/VIDEOS, ONLINE BIDDING



Live auction come bid on site
NO PHOTOS CURRENTLY POSTED TO THIS SALE
ANTIQUES & FURNITURE: pharmacy/doctors cabinet with glass shelves, unusual church rotating Bible stand, Malcolm mahogany server, carved drop front desk, Bonnet chest, fancy parlour table, antique kitchen table with and drawer, pressback chairs, rod iron plant stand with pot, pine cabinet, Rod iron plant stand, corner cabinet, Oak double pedestal desk, Oak office chair, enamel top table, pub style tables with iron bases, round oak center pedestal table with 3 leaves, antique bed, hump back trunks, antique secretary desk, Empire style oak china cabinet, parlour tables, parlour chairs.

GLASS & CHINA: partial set Royal Doulton "Gold Concorde" dinnerware, Moorcroft demi tasse set, biscuit barrel, Greens mixing bowl, Delft platter, Moorcroft ash trays, The Huntsman pitcher - made in England, Jug and Basin circa 1860's hand painted Hallmarked "scarce", brown iron stone bowl, marble cheese board with 11 inch glass dome, 3 glass paperweights, 2 nesting hens, spirit of 76 Dash USA plate, silver-plate bowl.

SIGNS &ADVERTISING: Prince Albert crimp cut pipe and cigarette tobacco, Bonbons sweetest maid candies, Edge Worth pipe tobacco, Bugler cigarette tobacco, Rose Baking Powder, Castrol Oil, En-Ar-Co motor oil, Marvel Mystery Oil - top cylinder lubrication, Wolfs Head Hydraulic oil, White Rose motor oil, B/A motor oil, Shell glass motor oil bottle, glass oil bottle with spout, Dino Gasoline model gas pumps, Prevent Fires - Imperial Tobacco Company of Canada, No Parking, The Dominion of Canada Insurance Co, Perfect Circle Piston Rings clock, Red Crown gasoline, Detective comics, Justice League America, porcelain ashtrays, two Carlings Red Cap Ale, O'Keefe's Old Stock Ale, British American Cincinnati Cream Lager, Players Extra Light ash tray, Texaco round sign, Sinclair Dino round gasoline sign, Buckingham Cigarettes sign, Wishing Well Drinks chalkboard sign, 7-Up metal push bar, the Toronto Star - on sale here metal push bar, The Telegram Newspaper sign, Export A Cigarettes chalkboard sign.

COLLECTABLES: Orrery 1950 Trippensee Planetarium Co. Model EL-500, Coin Operated weigh scale, Coke Cooler - Saint Thomas Metal Signs 1946, vintage fishing lures - some with original boxes, South Bend Automatic fly fishing rod & reel, fly tying kit, wooden ships wheel, PA - Siren speaker Mod CP25 Federal Sign & Signal Corp., USA, wooden airplane propeller, Airplane top smoker stand, Noxons cast iron implement seat with horse hame base and horseshoe, weather vane, Fender deluxe 85 amp, Argus Cinemax movie camera, Ilford sportsman 35 MM camera made in Germany, Cine Kodak model B movie camera, Yoighander camera, Zeus's Ikon Prontor - S camera, GE kitchen wall clock, tackle boxes with tackle and lures, cast iron owl, Religious print in oak frame, antique cigar press (late 1800s German), Jumbo bottle, 2 Pewter horses on wooden bases, antique cash box, Colonel Sanders figure, Corona folding portable typewriter in case, Underwood No 3, 14 inch type writer, Thorens table top gramophone, Coronet portable gramophone, assorted 78 records, license plates, Railway Crossing sign, CPR insulator, CPR lantern, CNR lantern, Canadian Pacific first aid kit, horse and swan hood ornaments, old churn, Crocks, cigar stand, pipe, Burrow, Stewart and Milne Company Limited 3 pound scale, Pelouze Evanston Illinois Supreme scale, Triner Scale & Mfg. Co. Model #8-T 8oz scale, made in Chicago, Fairbanks 10 pound scale, antique wooden scale, assorted draft beer handles, match holder, keys, western horse pipe holder and ashtray, large brass pot, large iron pot, The illustrated London News - Coronation Record Number 1937, complete 12 issues of 1968 |Playboy Magazines, 2 gallon Crock with finger handle - Minerl Water Co. Limited C.E.A. Langlois Manager St. Leon Que, fancy bird cage, Mickey Mouse phone, C I L Blasting Machine, egg crate, Folk Art chickens, cattle skull, Western framed poster, wooden rope block, Deforest Crosley floor model radio, Electrohome Roland Series Mod 5C1BH Turquoise, RCA Victor Little Master 111A radio, Lifco Regal radio with Selechron Movement, Philips Model R176 Short Wave radio, quantity of assorted radio tubes, re-purposed Spartan radio cabinet, leather desk set, vintage case, Rocky Mountains of Canada hand coloured Photogravures, light fixtures, globe, six wooden Decoys, figural base ashtray stand, decorative Knight in Armor, oil cans, Uncle Sam's three coin register bank, Red Rock Cola bottle, brass book stand, brass ship book ends, desk set with ink well, globe, Egyptian figure, Led Zeppelin poster, Kiss poster, the Clash poster, the Grateful Dead poster, Skull 926 poster, King Kong movie poster, wooden water skis, gumball machine, copper desk lamp, Canada dry and 7-Up pop crates, White Rock ginger ale crate, cast iron bird bath, bulldog smoker stand, loggers Pike pole, copper decorative edging, Iron torch candle holders, lanterns with shields, "Anna" original oil paintings, sword, TOYS: El Torro 2 player Pinball machine, MAR - made in USA tin tractor with tracks, The Dogpatch 4 mechanical tin toy by Unique Art Manufacturing Co Inc, Old - timer Auto Bus, assorted Corgi toys in box, vintage sleigh, die cast cars,

TOOLS/MISCELLANEOUS: Antique tools, adz, Broad Axe, multi compartment job box, vintage wood stove, cast iron antique water pump, Cast iron bells, antique Corn grinder, Axion speakers, Altus speakers.
Terms
All items sold "As Is", cash, Debit, Visa, MasterCard, 13% Buyers Premium including Credit Card Premium for all Online Bidders, 13% Buyers Premium for all attending - 3% discount for cash, debit. Successful internet bidders will receive their invoice following the auction and the Credit Card used for registration will be charged to pay for purchases, shipping available-charges apply.
Lunch by Kawartha East Lions Club
DON'T MISS THIS INTERESTING SALE
HUNDREDS OF COLLECTABLE ITEMS-ESTATE TREASURES-UNRESERVED
Additional Parking in Back Yard
Note time 10am-make plans to attend
MCLEAN AUCTIONS
Sales Arena/Office 2194 Little Britain Rd., Lindsay
Office 705-324-2783 Toll Free 800-461-6499 Fax 705-324-6632
View list, photos, terms, updates place prebids online or bid from home/phone by Online Webcast at
Members of Ontario Auctioneers Associations, NAA, Canadian Personal Property Appraisers
Owners, Auctioneers and Staff not responsible for accidents or property loss.
All verbal announcements take precedence over written advertisements
Questions about this sale?
SUBSCRIBE TO OUR AUCTION NEWS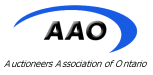 Click Here to Visit us On-Line!
187550345 :
Saturday January 19 2019
Sale Starts At 10:00 AM
Uxbridge Sales Arena
720 Davis Drive Uxbridge



Click above for Road Map Detail!
Get directions and travel time from the Google map.

Click here for Weather!
ANTIQUES, FURNITURE & COLLECTIBLES SALE
Estates Include Luxury King City Estate Contents,
Uxbridge, Markham, Newmarket
VIEW OUR GALLERY OF 108 PHOTOS AS A SLIDE SHOW
1 or MorePhotos Added Tue Jan 15 18:52:03 EST 2019
Items Added January 15: F.Srhmid & Comp Baby Grand Piano (EXC),Heavily Carved Lrg Exec Desk,Heavily Carved Bombay Style King Head/Footboard w/Matching Dressers/Nite Stands,Half Moon Chest of Drawers Carved w/Marble Top,Oversized Rattan & Oak Chair,XL Area Carpet, Lrg Oak Armoire w/Mirror Doors,Half Moon Hall Table w/Marble Top,Lrg Carved Sideboard w/Marble Top,Inlay Din Table w/6 Chairs, Large Wood Easel,Leather Loveseat/Sofa,Teak Dresser/Head & Foot Board,Games Table w/6 Chairs,XLGuild Frame Mirror,Lrg Outdoor Stand Up Propane Heater.
Items Added January 14: Heavily Carved Walnut Sd Board w/Matching Bar,Bombay Style Bedroom Sets (Queen) w/ Ladies Dressers/Mens Tall Boy,5ft Ceramic Floor Vase, 7 Ft Full Length Mirror,Oak Dresser w/Marble Top,Pine Childs Desk w/Carved Sides,2 Leather Arm Chairs,Wicker & Glass Coffee Table, Heavily Carved Oak Coffee Table w/Glass Top,Lrg Table Top Chess/Checker Set,Round Decorator Mirror,Wicker Doll Carriage,Hooker Furniture Virgina Wall Unit,Exec File Cabinets and Desk/Credenza,Lrg Oil on Board Signed D.Gardiner,Lrg Quantity Bombay Style Home Décor,Qty Die Cast Cars,Lrg Little Tykes Toy Box,Qty Camping Gear (Tent/Sleeping Bags) Qty Sports Card & Memorabilia (Pucks/Signed Baseball/Articles, Qty Stamps/Stamp Books/Reference Magazines.
Antiques/Furniture: Ant Oak Dresser w/Mirror, Contemp Wardrobe/Dresser & Night Stands, Oak File Drawer, Ant Eastlake Dresser, Ant Oak Sd Board, Pine 2 Pc Flat To Wall, Bentwood Rocker, Ant 3 Drawer Dresser w/Mirror, 2 Over 2 Ant Dresser, Ant Drop Leaf Table w/Gate Leg, Ant Oak Writing Desk, Ant Oak Sd Board, Ant Blanket Box w/Key, Ant Small Sd Board Oak, Ant Linen Chest, Carved Oak Glass Front China Cabinet, Ant Northern Elec Radio/Turntable Floor Console, Oak Parlour Table, 6 & 8 Gallon Crocks, Qty Canes, East Lake Parlour Chair, Pine Rocking Chair, Ant Vanity, Pine Washstand, Oak 2 over 2 w/Mirror, Cont Roll Top Desk, Steamer Trunk, Round Wicker End Tables w/Glass Top, Queen Headboard.


Collectibles: Qty Cast Repro Banks, Cast Aunt Jamima Figures, Cast Book Ends, Cast Animal Figurines w/Wings (pig/cat), Model Steam Engine Signal Station in Box, Miniature Accordian, James Beam Kentucky Bourbon Model Car, Bells Scotch Whiskey, Misc Whiskey Figurines (Crown Colony/Lionstone) & More, Vtg Baseball Glove, Vtg Kids Skates, Cannington Honey Tin, Qty Victrola Records, Vtg Robinsons Fruit Cake Tin.


China/Glass: Qty Wedgewood, Qty Misc Pottery, Qty Carnival Glass, Qty Ruby Glass, Party Lite.


Art/Books: Pierre Berton Book "Winter", Qty Normal Rockwell Prints & Books inc Sat Eve Post Print April Fool Cover March 31 1945, Qty Wildlife Prints, Aj Cason (Summer Morning/Church of Magnelewan).


Miscellaneous: Home Decor Items, Qty Decorator Lamps, Lrg Area Rug, Snowtires X2 Avalanche 245/75/r16), Trolling Motor, Misc Tiles/Hardware, Costume Jewelry.
Subject to Additions& Deletions


Terms
Cash Debit Visa MC Approv Cheque

10% Buyers Premium


GARY HILL AUCTIONS

garyhillauctions.ca

905 852 9538

garyhauctions@sympatico.ca
Questions about this sale?
SUBSCRIBE TO OUR AUCTION NEWS

Click Here to Visit us On-Line!
187498854 :
Saturday January 19 2019
Sale Starts At 9:30 AM
Serene Acres
12284 Blacks Road
Rodney, Ontario

Click above for Road Map Detail!
Get directions and travel time from the Google map.

Click here for Weather!
A Johnson Auction
www.johndjohnsonauction.com
Antiques, Furniture, Tools, Clocks,
Crocks, Ammunition, Fishing Equipment
for the Estate of the Late Larry Prangley
of Shetland.

First Auction of Three for the Prangley Estate.
Clocks, Ginger Bread, mantle clocks, Seth Thomas hanging clock, plus others

Milk Bottles, Smith Farms, Maple Leaf, Keewadi, Glovers, Jersey, Palm, Homeland, Hooper, Purity Dairy's, cream neck bottle

Flowered Crock churn, quantity Crocks, sad irons, scrub board, RR Lanterns, coca cola boxes, yard sticks, snow shoes, wash tubs, hide stretchers, fishing equipment, cast iron seat,
Ammunition boxes, Ammunition for long guns & shot guns (PAL required), 1851-1982 Postage Stamps of Canada posters, Army Beret 1945, Old wall telephones, match boxes, oil bottles, Accordions, Auto Harp, records, record players, piano stool, commode, trunks, rockers, settee, dressers, tables, cupboard top, sewing machine, cedar chest, bow glass picture, antique pictures, mirrors, Irish glass, corn flower, wood bowls, Hand tools, garden tools, tool boxes, cider press, propane ready heater, 225 arc welder.
Partial List articles too numerous to mention.
Not responsible for accidents the day of the auction.
All verbal announcements take precedence over written material.

Terms
Cash, Debit, cheque with proper ID.
No Buyer Premium.

Auctioneers
John & Greg Johnson
519-785-0367
Questions about this sale?
SUBSCRIBE TO OUR AUCTION NEWS

Click Here to Visit us On-Line!
187029080 :
Saturday January 19 2019
Sale Starts At 9:00 AM
Preview As Noted In Ad
Leamington Lebanese Club
447 Highway 77 South
Leamington, Ontario

From Windsor: Take #3 bypass to Highway 77 & turn left to Auction
From Chatham or East: Take 401 West to Exit 48, Highway 77 South to Leamington
Click above for Road Map Detail!
Get directions and travel time from the Google map.

Click here for Weather!
LARGE ANTIQUE & COLLECTIBLE ESTATE SALE

Selling the Estate of
the late Dr. Walter Romano of Windsor
plus additions
NO PHOTOS CURRENTLY POSTED TO THIS SALE
Collectibles: Edison Fireside cylinder record player w/outside horn; quantity of cylinder records; large spinning wheel; wool winder; leaded glass; unique early hand held bell; school house bell; large bell; early cast iron dog; large slide rule; hat boxes; early buggy; microscope; alto saxophone; clarinet; humidor; 6ft. slide rule; angle measure; bronze stamp; cow bell; rooster weathervane; John Deere thermometer; wood carvings; apothecary Dr. Bean (London); finger labyrinth (spiritual method); set of marionettes; child's telescope; large quantity of boxed vintage toys, i.e. Star Wars Storm Trooper Blaster; Dark Knight 31 inch; Walking Iron Man remote control; etc.; ashtrays; bullet ashtray; large quantity of dolls in boxes; Ken & Barbie doll sets; Gone With The Wind Barbie & Rhett Butler: doll house; wicker doll chair; small wicker house; child's sewing machine; wrought iron child's bed; toy china tea set; marbles & clay marbles; butterfly collection; bug collection; Crocks & jugs; car horn; lanterns; Coke advertising; wine sign; ukulele; Harry Potter books; sewing machine; 2-featherweight sewing machines; small train set; electric guitar; cast iron frog; collection of lighters & paperweights; early syrup jar "W. Ridgeway & Son"; small Bakelite turn table; 1967 Centennial flags; U.S. flag; Miner's Autolite; wooden planes; old cameras; quantity of unique bridge lamps; organ lamp; large Gothic fixture; leaded glass fixture; leaded glass table lamps; nickel plated "Funeral Coach" sign; comic books; old canes; stenciled wooden boxes; wooden wagon wheels; cream cans; Heinz collectibles; sled; broad axe; hand pump; Coca Cola cooler; Hiram Walker & Sons Crock; Walkerville Brewing Co. Advertising; Fire & Rescue pedal car; etc.

Quantity of Clocks: German Vienna Regulator Westminster chimes; gingerbread clock; Victorian parlour clock; ship clocks; mantle clocks; Lux clocks; China clock; Mission oak wall clock; Pequegnat clock; Newer grandfather clock; and other clocks; clock keys; etc.

Art: Framed watercolour by W.F. Stidworthy "The Barns"; Framed 10 X 9 ¼ wood engraving in colour on Rives paper by Salvador Dali "Guardian Angels of the Valley" (1951-64); oil on board signed Tom Low 1952; painting by P.R. Kochler N.Y. 1905; early signed oil on board; Shirley Masters pencil sketch; 2-A.J. Casson prints; 2-Tom Thompson prints; 7-Walter Campbell prints; Harold Burton print; 24 X 24 framed Pocahontas; etc;

Glassware, China & Sterling Silver: Royal Doulton figurines; Royal Doulton Toby's; Vintage Royal Doulton china; Murano glass; pinwheel crystal; crystal decanters; green depression; rooster & chickens; Iris pitcher & goblets; glass flowers; crystal candy dish, bowl, cream & sugars; salt & peppers; large cheese dish; wine decanters & candle holders; cookie jar; wine glasses; small candle holders; large quantity of copper accent pieces;4-piece brass coffee/tea set; 100 pieces of International Sterling Silver flatware "Rhapsody Pattern"; claret pitcher (wine) sterling silver; sterling silver coffee pot & tea pot; Rodgers silverplate flatware; Community plate flatware; Rodgers flatware & extras; etc.

Antique & Modern Furniture: 54-drawer ¼ cut oak stacking file cabinet; early walnut bonnet chest; 1911 burled walnut pump organ desk w/cylinder roll; oak 3-section stacking bookcase; oak 4-drawer file cabinet; walnut china cabinet; oak barley twist rocker & arm chair; pair of oak 2-drawer file cabinets; burled rocker; ¼ cut oak desk; 2-round oak tables; clawfoot oak oval coffee table; Duncan Phyfe table & 6-chairs; walnut dresser; Jenny Lind bed; newer flat to the wall; 2-pine corner shelves; small butler table; small oak lamp table; drop leaf table; walnut desk; china cabinet; spinet desk; washstand; piano stool w/back; ball & claw piano stool; 2-china cabinets; small drop front desk; maple table & 4-chairs; small table & 4-chairs; 4-pressback chairs; decorator pieces; narrow glass china cabinet; 3-Victorian chairs; small coffee table; large gilded mirror; newer side table w/drawer; set of 4 nesting tables; sofa table; 2-office chairs; 1930's dresser; wicker pieces; wrought iron décor pieces; wrought iron table; press back rocker; carved walnut pump organ top; large rocker; tea cart (as found); shabby sheek items; furniture in the rough; etc.

Jewellery, Purses, Coins: costume jewellery; 14kt gold Waltham pocket watch; jewellers lathe; Louis Vitton purse; 2-Coach purses & other purses; Canadian Mint sets & bills; U.S. coin sets; etc.

Miscellaneous: new leaded glass for entrance door; Panamax home theater; Blue Ray DVD; Yamaha receiver; Yamaha DVD; Koss DVD; Yamaha CD player; Sony Stereo; 2-Bose speakers; humidifier; small wine fridge; Dyson DC66; tackle box & rods; patio set w/4-chairs; outdoor cement ornaments & pots; 3-chain saws; Toro self propelled lawn mower w/bag; new walker; transport wheel chair; and much more not listed!
Viewing day of sale from 7:00 A.M.
Terms of Sale
Cash, VISA, MasterCard, Debit. (no cheques)
All sales are final, as is, where is, without guarantees or warrantees
All descriptions are believed to be correct.
All verbal announcements take precedents over printed matter
Lacasse Auctions Inc. is not responsible for accidents day of sale.
A 5% BUYER'S PREMIUM IS IN EFFECT FOR THIS SALE
LACASSE AUCTIONS INC.
(519) 687-3541 or toll free 1-877-811-5297
Auctioneers: Jean-Marc and Brenda Lacasse
FOR PHOTOS & LISTING
Questions about this sale?
SUBSCRIBE TO OUR AUCTION NEWS
Click Here to Visit us On-Line!
184743600 :
---
8 SALES SHOWN ABOVE
THAT MATCH YOUR CURRENT SEARCH