ON SITE LIVING ESTATE AUCTION

FOR MARGARET BIGGER
LADIES & GENTLEMEN: Margaret's Family Has Owned The Property For Over 100 Years. Present House Built In 1936 Where Margaret Was Born. She Has Now Moved To A Retirement Home And All Contents Are To Sold By Public Auction. Please Join Us For An Excellent Offering At This On Site Farm Home Auction.

JEWELLERY & COINS: Excellent Coll. Of Approx. 30 Appraised Jewellery Pieces Incl. A 1.65 Solitaire Diamond & Gold Ladies Ring Appraised At $7499.00. Plus Other Diamond, Rudy, Citrine, Emerald, Sapphire & Other Gemstones In 10Kt-18Kt Gold Ring, Pendant & Broach Settings. Huge Costume Jewellery Offering. 7 Pocket Watches, Wrist Watches, Coins To Incl. 1885 $1.00 Gold Coin, Can. Silver Dollars Plus Coins Back To 1815.

COLLECTIBLES: War Medals Incl. 1866 Finian Raid Can Medal, WWl Medal, 1914 OAC Rifle Award, Masonic & Shriners Items, 7 Pce. Sterling Dresser Set, Sterling Candlesticks, Large Cast Farm Bell, 5 Violins & 10 Cases (See Pictures For Descriptions), 3 Viewmasters & Slides, Stereoscope Viewer & Cards, Excellent Lge. Family Bible, 1911 The Torontonensis Book, Historical Halton Atlas Book, Many Old Books, Albums Of Old Family Photos, Excellent Vict. Doll Carriage, Wood Case Radio, Lge. Coll. Of Silver Plate Incl Cutlery In Unusual Turnstyle Cabinet, Coll Of Brass Bells 1878 Etc., Sleigh Bells, Memory Ware Jardinere, Oil Lamps Incl. Vapo Cresoline, 3 Furs, Ladies Hats & Boxes, Quilts, Linens, Bedding, 3 Old Typewriters, Globe, Walnut Mantle Clock, Cameras, 5 ft Metal Windmill Weathervane, Enamelware, Adv. Boxes, Records.

VINTAGE TOYS: 1940'S Munro Wooden Hockey Game, L'il Abner & The Dog Patch 4 Man Band Wind Up Tin Toy, 10 More Wind Up Tin Toys, Plus Many More Toys (Too Many To List), 12 Lawn Bowling Balls, Art Incl. Oils & Prints, Horse Shoofly.

ANTIQUE & ESTATE FURNITURE: Lovely Birdseye Maple Highboy Dresser, 8 Pce. 1930's Mission Oak Dining Suite (Mint), Pr. Of Signed Josef Hoffman Ice Cream Parlour Chairs, Tea Wagon, Lots Of Lighting Incl. 4 Cont. Stained Glass Ceiling Fixtures, 3 Cont. Stained Glass Table Lamps, Retro Spaghetti Lamp, Tri Light, Oak & Walnut Parlour Tables, 2 Corner Maple China Cabinets, Empire Rocker, 2 Walnut Fern Stands, Eastlake Dresser, Medical Bed, 3 Drawer Oak Dresser & Matching Bed, Uph. Platform Rocker, Wicker Plant Stand, 3 Pce. Pine Bedroom Set, Maple Bedroom Set, Pine Dovetailed Blanket Box, 3 Steamer Trunks.

CHINA & GLASSWARE: 70 Cups & Saucers, Lge. Limoges Dinner Service, Lge. R.Albert Dinner Services Incl. Memory Lane & Heirloom, Johnson Bros. "Old Mill" Dinner Service, Quantity Of Swamky Swigs, Crystal & Pressed Glass, Coll Of Couloured Dep. Glass, Carnival & Art Glass, 2 Royal Doultons, 2 Hummels, Royalty China, 4 Pces. Phoenix Ware, Deco Pottery Icnl. Bretby, Sylvac, Bourne Denby, Tomato Ware, Etc., Jadite & Pyrex Pces., Tea Pot Coll., Plus Huge Selection Of China Pces.

HOUSEHOLD & GARDEN ITEMS: Viqua Double Ultra Violet Light Purification Water Sysytem (Paid $6000.00) In Feb 2019, Toshiba Flatscreen T.V., Kenmore Fridge & Stove, Washer & Dryer, Microwave, Breadmaker, George Forman Grill, Metal Safe, 3 Picnic Tables, Garden Chairs , Park Bench, Lge. Quantity Of Garden Tools, Old Hand Tools, Hay Wagon, 6 Good Commercial Fans, Wood, Bricks, Windows, 5 Aluminum Ladders, 60 Bags Of Potting Soil.
PRITCHARD AUCTIONS INC.
TERMS
10% buyer's premium
Cash, Debit 13% Visa, M.C.
DINNER & DELIVERY AVAILABLE
AUCTIONEER NOT RESPONSIBLE FOR LOSS OR ACCIDENTS
FOR FUTURE ESTATE OR CONSIGNMENT INFO CONTACT
AUCTIONEER: STEVE PRITCHARD
Tel: 905-679-0215 Cell: 905-516-2889
Email: pritchardauctions@rogers.com
SEE PHOTOS AT
pritchardauctions.com
Questions about this sale?
SUBSCRIBE TO OUR AUCTION NEWS
Click Here to Visit us On-Line!
196703450 :
Saturday June 01 2019
Starts at 10:00 AM
2834 Katesville Drive
Kerwood, Ontario N0M 2B0




2.7 km SW of West Middlesex Memorial Centre, Strathroy, on Melbourne Rd.
to Katesville, R on Katesville, 1.5 km
Click above for Road Map Detail!
Get directions and travel time from the Google map.

Click here for Weather!
for Vaughan & Carol MacPherson

Note
Shop equipment sells @ 10am
followed by household/furniture
VIEW OUR GALLERY OF 103 PHOTOS AS A SLIDE SHOW
1 or MorePhotos Added Tue May 21 10:04:48 EDT 2019
ITEMS ADDED MAY 21: 30+ woodturning spindle & bowl blanks; watercolour painting by Ron Nickles (Komoka); partial set of English dishes - Corinthian pattern; 8 pl setting Community flatware plus partial set of Rogers; tablecloths & new bedding; crystal pieces; 4 drawer filing cabinet; plastic rounds of various sizes & lengths for turning & carving;
Furniture:
• Quality "Adams Furniture Co. dining room set includes 60"x38" double pedestal table w 2 x 14" end leaves, 5 chairs, 1 arm chair pressback, china cabinet 40"x68"x17" w 1 drawer, buffet 62"x38"x22" w top drawer, 2 deep drawers, & 2 doors;-pieces sell separately;
• Deilcraft, Canada oval dining table, 50"x39" w 1x 20" leaf, & 4 cane back chairs;
• large bedroom set, Spanish style, includes queen headboard, dresser 78"x32"x20" w 40"x50" mirror (mirror sells separately), tall boy chest of drawers (41"x66"x20", & 2 bedside tables 27"x26"x18", pieces sell separately;
• vintage bedroom set includes double headboard/footboard, high boy chest of drawers w 4 drawers, dressing/vanity w mirror, chest of drawers w mirror; pieces sell separately;
upholstered vanity bench (not a match to bedroom set);
• double burled walnut headboard & footboard w side rails;
• vintage library/rectory? table 66"x33"x26" w 3 drawers, carving on feet;
• vintage washstand w back hoop (top needs refinishing);
• mirror w carved wood frame, bevelled glass, 27"x27";
• small wooden Bookcase;
• maple telephone table;
• end/bedside table;
• coffee table w inlay centre from Strathroy furniture dispersal sale - no label;
• 40" round coffee table, Deilcraft, Canada;
• upholstered couch & matching chair- art nouveau;
• wine upholstered Laz y Boy recliner;
• tea cart;
• oval 26"x16" tilt table w pie crust top, Holland House;
• cedar chest, Huppe & Frerers Ltee, Quebec;
• 1/2 moon table -3 tiers;
• 2small coffee tables;
• square side table;
• brass toned shelf unit, 34"x74"x16" w 5 glass shelves;
• single red chair;
• large console chest w 12 drawers, 54"x32"x17";
• magazine table;
• TV stand 28"w w swivel top;
• 23" Sony TV w remote (older);
Lamps including:
• brass bridge lamp;
• 2 x19" table lamps;
• 17" ceramic lamp;
• 26" table lamp -ceramic & brass base;
• 2 crystal base table lamps;
• wooden bridge lamp;
• 64" wooden floor lamp;

• silver tea set - Hodden Plate, E.P. Copper;
• pair of girondelles, 10"h;
• 2standing ashtrays w onyx bases, one w lighter holder (lighter missing);

Paintings/prints including:
• oil painting w ornate frame, 32"x27";
• oil painting "Tranquility" by MK Roth w ornate frame;
• oil painting by MK Roth;
• oil painting "Lake Superior" by EL Sylvester, 1971 w ornate frame;
• some other paintings;


Shop Equipment:
Lathes:
• vintage Rockwell Beaver 33" lathe on stand, inboard/outboard, no motor;
• 3/4 hp Franklin electric motor;
• 37" wood turning lathe, excellent;
• Craftex lathe, excellent;

• Mastercraft belt & disc sander;
• Thor Speed drill press stand, model 580;
• Delta Shopmaster 10" mitre saw;
• table top 19 1/2" workmate;
• Craftsman large wet/dry shop vac;
• 6" All trade 1/2 hp bench grinder;
• Mastercraft 1x30" belt & disc sander;
• Rexon 16 1/2" drill press, 12 speed floor model;
• Black & Decker radial arm saw;
• Mastercraft utility bench;
• 3 steel tables 31"x42" (blue);
• King Canada, model KC-10MB, 10" meat bandsaw, chromed steel sliding table, NIB;
• Mastercraft 10" bench saw deluxe;
• Mastercraft table top drill press;
• Porter Cable 20 gal air compressor;
• large hand grinder;
• large variety of electric hand tools including angle grinder, hammer drill, tile saw, drills;
• black resin utility table 24"x36" on wheels w power bars;
• many jars of nails, bolts, miscellaneous;
• large screen on wheels;
• tool boxes;
• pair aluminum ramps;
• hand post hole auger;
• shelving-
• round plastic blanks variety of sizes for turning;
• small floor jack;
• pistol case;
• bar wood clamps;
• wood vices;
• 6" grinder on stand w light;
• Mastercraft chopsaw;
• pail of dolly wheels;
• 2 skilsaws;
• small hand lawn roller-24";
• garden tools;

Miscellaneous:
• wooden ironing board; wooden water skis; garden tools;
• Singer 338 sewing machine in cabinet;
• Diebolt safe with combination, 21"x23"x43"-no contents;
• 2 drawer filing cabinet;
• 4 drawer lateral filing cabinet;
Note
Shop equipment sells at 10 am followed by household/furniture.
Preview from 8:30 am day of auction.

Terms
Cash, debit, MC, Visa (3% fee with credit card)

Lunch booth

Murray McLean Auctions
519 232-4213
Questions about this sale?
SUBSCRIBE TO OUR AUCTION NEWS

Click Here to Visit us On-Line!
197655461 :
Saturday June 01 2019
Starts at 10:00 AM
345613 Osprey Artemesia Townline RR4
Eugenia, Ontario

North of Eugenia on Grey Road 13 for 2 km. to 12B Concession.
Go East 6 km. to Osprey Artemesia Townline. Then South to Sale.
Watch for Auction Signs
Click above for Road Map Detail!
Get directions and travel time from the Google map.

Click here for Weather!
for
IDA GIBSON AND ESTATE OF ROSS (PETE) GIBSON
PUMPS, GENERATORS, SAWS
3" Honda trash pump, 3" Honda water pumps; 3" intake and discharge hoses; 5500 watt generator; table saw; 2" water pump; 2" hoses; 3" diesel semi-trash pump; Black & Decker finishing sander; Sunbeam Electric sander; Craftsman jig saw; sawzall kit; harrows, pumps for parts.

SHOP EQUIPMENT, 45' STORAGE VAN, SHELTER LOGIC BUILDING
Ice/snow scrapers; axle stands; trouble lights; load binders; bottle jacks; track puller; floor jack; work bench; Albany water pump; welding rod; Black & Decker electric drill press; Metabo 750 reversing drill; rivet machine; garage creepy; 24" fans; misc. pegboard; welding helmets; wheel wrenches; electric Dremmel tool in case; pickup tool; 6" Delta bench grinder; 5" Delta bench grinder; fuel dispenser; bench drill press; air paint gun; assorted clamps; screw nails; bolts; nuts; washers; cotter pins; o-rings; chain falls; spools electrical wire; air hose; welding accessories; Black & Decker 1/4" electric drill; Black & Decker 1/2" electric drill; Millers Falls 1/2" electric drill; 1/2" electric hammer drill; antifreeze testers; Case Mastercraft tap & die set; shop air greaser on wheels; parts washer on wheels; air tool accessories; flaring tool; hacksaws & blades; small puller; Bosch 6" grinder; heavy duty chain come-a-long; 3/8" electric drill; Black & Decker 1/2" reversing drill; air impact gun, 1/2" drive; air tools; Black & Decker 3/8" electric drill; Black & Decker sander; 7" Powerfist angle grinder; 7" WEN polisher/sander; large metal storage racks; propane-fired salamanders; metal/wooden storage bins/racks; fuel tank; tow cables; propane torches; shop fans; brake cleaner.

TOOL BOXES
Checkerplate combination tool box/fuel tank; 8-drawer Mastercraft tool chest; 12-drawer 26" tool box; floor-model tool box on wheels; 5-drawer tool cabinet; small tool box; large bolt bin.

TOOLS
Sledge hammers; pipe wrenches; Powerfist chainsaw sharpener; grease guns; clamps; multiple wrench sets, SAE and metric; multiple 1/4" and 3/8" socket sets; 1/2" and 3/8" ratchets; sets of spark plug sockets; heavy duty hangers; set of 3 heavy metal wrenches; 30 pc. screwdriver set; assorted punches and chisels; bolt and hook fasteners; 14", 18" and 24" pipe wrenches; socket organizers; assorted hammers and chisels; assorted large wrench sets; case of socket universals; metal punches; Weller soldering kit; nut drivers; set of 7 red punches; set of 4 red metal chisels; large set open-end wrenches, 1 3/8" to 2"; other large wrench sets; cases of drill bits; 12 sets assorted vice grips and screwdrivers; 3 heavy duty drill bits; impact sockets; 1/2" drive extensions; wrecking bars; Allen keys; various chain lengths; valve repair tool; set of tracer/scriber/measurers; assorted Allen and torque sockets.

OFFICE
U-shaped reception desk with 4 2-drawer cabinets on wheels; 2 office chairs on wheels; 2 matching black reception chairs; 4-drawer legal file cabinet; 4-drawer letter file cabinet; assorted office equipment/supplies; set of 2 Radio Shack walkie-talkies; set of 3 walkie talkies.

AUTOMOTIVE
Chrome steprails; snowmobile aerial; bug deflectors for trucks; floor mats; hitch with 1 7/8" ball; new D rings for trailer; assorted automotive items; Dodge truck tail lights; 36" trailer safety chains; 10' booster cables; 8' booster cables; strobe light; Flexfusion wipers; splash guards for Dodge truck; small black trailer for welder/pump; truck mirrors; used tires.

MISCELLANEOUS
Box electrical wire; Esso Marvelube; fuel cans and accessories; hearing protectors; halogen flood lamps; cart tires/wheels; 6" fuel hose; Obus form cushions; assorted belts; oil cans; assorted cleaners; degreasers; umbrellas with stands, fishing nets.

ANTIQUES
Wooden office chair on casters (Gilson, Guelph, ON); Raymond treddle sewing machine; Admiral TV; oak office arm chair on casters; 2N Ford tractor; Ford parking sign; sway & hitch bars for tractor; bucket for tractor; grading blade for tractor; Zenith cabinet B&W TV; 2 antique street lights.

COLLECTIBLES
Repair manual for Volkswagon Front Wheel Drive 1974-90; shop manual for 1964 Ford/Mercury; Mac's 1960-72 Ford/Mercury Parts/accessories catalogue; railroad history Books; lanterns; CB radio and old car radio, whip aerial; wooden hockey game; VHS and DVD movies-western Red Skelton, Carol Burnett; Chevy Chase, Air Farce, etc.; collection of tapes and D's; Tonka toys; Coca Cola bottles, antique street lights.

FURNITURE, APPLIANCES
Dining room table, 48"x48" with 8 matching high chairs; wooden oval table and 2 chairs, Vermont Castings wood stove; stove pipes; Stove Top Steamer; 7-drawer dresser with mirror and shelving; matching 5-drawer dresser; 6-drawer dresser with mirror; matching 5-drawer dresser; bed frame; 3/4 box springs & mattress; headboard; Chesterfield pullout; Bookshelves; storage shelves; sewing basket; leather top storage seat; china cabinet; Admiral 24" refrigerator; bar fridge; Garrison dehumidifier; Sunbeam counter-top rotisserie; Toastmaster breadmaker; Electrolux Little Lux; bathroom shelving unit; 4-tier gun rack with drawer; bar with arborite top; table saw (like new); VTech corded phone; Uniden digital answering system.

RECREATIONAL, OUTDOOR, SPORTS
1984 18' Glendette camper; paddle boat; small bicycle; swimming pool ladder; climbing wall; Magnavox TV for camper; E-Z-G-O- electric golf cart with charging unit (needs batteries); outdoor 4'x6' playhouse; Tempo treadmill; industrial fluorescent light with bulbs; Hoover heavy duty dust buster; portable light; lawn hydroseeding kit; fish food in large container; ice scraper; grass seed/fertilizer spreader; FS76 Stihl weedeater; Pioneer 250 watt car speaker; 12" fan; 15" wheel discs; watering cans; assorted yard equipment; ice hut; rough cedar posts (14); sports equipment; Crazy Forts; puzzles; games; toys; Nyannisport dome-style tent for 4; 4 sections privacy fence; sun shelter; camping appliance combo; rubber armored binoculars (new).

MISCELLANEOUS
New catering chafing dish; set of dinnerware; water jugs; metal food grinders; thermos; bottles; lunch box; coolers; large roaster; plumbing snake; mugs; glassware; knick knacks; Uniden phone system; VTech corded telephone with Speaker ID and speakerphone; furniture cart; Kodak 710 camera; picture frames; bins of upholstery and other fabric; sewing notions and patterns; Christmas decorations; lamps and shades; travel purses; briefcases; rocking horse; assorted games/toys; stainless steel bed rail; raised toilet set; tennis elbow sleeve; aquarium with accessories; child's rocking chair; storage rack with bins for toys; doll collection; suitcases; Bookshelves; entertainment unit; sewing basket; used tires.
NOTE
2 Auction Sale Rings.
All Purchases to be Removed Not Later than
Tuesday, June 4 or Unless Otherwise Arranged.

TERMS
Cash or Cheque Day of Sale. Full Payment Day of Sale. Owners, Auctioneers and Staff not responsible for accidents or property loss. All verbal announcements take precedence over written advertisements.
Lunch Booth and Washrooms
Proprietor Ida Gibson (519) 922-2841

AUCTIONEER
GLENN D. SINCLAIR
519-372-8614 or 519-924-0037
Find us at www.theauctionadvertiser.com/GSinclair
Questions about this sale?
Phone the auctioneer directly.
SUBSCRIBE TO OUR AUCTION NEWS

Click Here to Visit us On-Line!
197530541 :
Thursday May 30 2019
Starts at 5:00 PM
Preview 1:00 PM
Baker's Hill Banquet Centre
555 Parkhill Road E
Peterborough, Ontario

At Corner of Television Rd. Watch for signs.

Click above for Road Map Detail!
Get directions and travel time from the Google map.

Click here for Weather!
A KEITH MONK
CONSIGNMENT AUCTION
Teak china cabinet, teak dining table & 4 chairs, teak table, teak Book shelves, teak lamp. China & glass, scroll saw, horse drawn wagon, acoustic guitar, & more!
WANTED
Tools, Outdoor Items, Antique & Fine Home Furnishings,
Lawn & Garden Items For This & Future Sales!

TERMS
Cash, debit, Visa, M/C
10% Buyers Premium
Auctioneer/owner are not responsible for any public
liability, accident, theft, or loss in connection with this sale

Details at www.keithmonkauctions.com
KEITH MONK AUCTION SERVICE
(705) 875-1184
Questions about this sale?
SUBSCRIBE TO OUR AUCTION NEWS
Click Here to Visit us On-Line!
198433502 :
Wednesday May 29 2019
Starts at 9:45 AM
Community Centre
23 Parkside Drive
St. Jacob's, Ontario


Click above for Road Map Detail!
Get directions and travel time from the Google map.

Click here for Weather!
VIEW OUR GALLERY OF 50 PHOTOS AS A SLIDE SHOW
1 or MorePhotos Added Tue May 21 05:47:58 EDT 2019
Highlights include: household effects;
furniture; antiques; tools; and miscellaneous items.
Partial list only: Gogo 3 wheel battery operated scooter excellent; 10" Craftsman bandsaw; Kenmore fridge and stove; recliner black leather couch and chair; black leather lift chair; curio cabinet; oak sideboard; buffet and cabinet; apartment size freezer; 5 pc bedroom suite (queen bed; dresser; chest of drawers; 2 night tables); matching chest of drawers; vanity and night table; leather love seat; leather wing back chair; secretary desk; oak roll top desk; French Provincial style dresser with matching chest of drawers; rocking chair; Queen bed with wrought iron head and foot board; umbrella stand; hall table; Duncan Phyfe table; 5 section barristers Bookcase with top and bottom; 4 section barristers Bookcase with top and bottom; dress form; folding lawn chairs; pine table; hooked mats; cameras; vinyl records; Hummel; Royal Daulton; coffee and end tables; quilts; vintage linens; stamp collection; walnut side table; mahogany pedestal table wicker furniture; wrought iron chair; 3 drawer chest; parlour table; Peter Etril Snyder painting and other artwork; variety of hand; lawn; and garden tools; wheel chair; rocking chair; quantity of older glass and china; depression; crystal; art glass; kitchenware; bedding; linens; etc.
Note
10% buyers premium
Cash, Visa, Mastercard, debit, and cheque.

Auctioneer
Jantzi Auctions Ltd.
Wellesley 519 656 3555
www.jantziauctions.com
Questions about this sale?
SUBSCRIBE TO OUR AUCTION NEWS

Click Here to Visit us On-Line!
194459428 :
Tuesday May 28 2019
Starts at 9:30 AM
Mount Forest Fair Grounds.
Mount Forest, Ontario

Come into Mount Forest Hwy 6, turn east on King St. Follow right to end.
Click above for Road Map Detail!
Get directions and travel time from the Google map.

Click here for Weather!
Short Notice Morning Auction Sale
Of Tools, Trees, Household effects,
Furniture, Some Antiques, Dishes, etc.
For Don Smith of Hanover,
Estate of Wyanda Jackson of Arthur
and Mt.Forest Area Homes
PARTIAL LIST ONLY: Antiques- 2 "Buckeye" Incubators, 1 floormodel w/side pc; horse hammes; shoe moulds;linens;1920's manicure set; handsleigh Household- Koehler 4ft. Maple Hutch, & Rd. Table w/6 m chrs.(top cond.);Single dr. maple Curio cab., good; M hall table, good; M Pine flatback cupbrd.,12 pane,46"wide, w/pieshelf (Sharp); 54-60"beds w/mattresses; chest of drawers ;dressers; good Maple coffee/end tables& others; M Rd. Oak pedestal table w/1 leaf; good pics; clothes rack; lamps; smokers stand; computers- new printers,scanners,electronics,etc.; "Danby "dehumidifier,good; boxes of Books, stationery, dishes, small household misc. other good household items not listed.

TREES, TOOLS, GARDEN TOOLS,ETC.: Approx. 40 Red Hybrid Maple trees, 4 to 6ft.; assortment of good hand tools -ext. cords, hardware, jacks; wheel barrow; odd lumber, steel,etc; wooden step ladders; other outdoor items not listed.
NOTES
A useful offering of items starting on household.
2 rings.
TERMS
Cash sale day, cheques with ID only.
No Buyers Premium.
Estate, Owners,or Auctioneers not responsible for
accidents, injury, deletions or loss of property sale day.
All verbal announcements take precedence over written material.

Lunch Booth

AUCTIONEERS
JOHN D. & DAVID MCPHEE
Mount Forest (519) 323-4058
Please check www.theauctionadvertiser.com/DMcPhee for photos
Questions about this sale?
SUBSCRIBE TO OUR AUCTION NEWS

Click Here to Visit us On-Line!
197912339 :
Saturday May 25 2019
Starts at 10:00 AM
Preview 8:30 AM
Ballantrae Community Centre
5592 Aurora Road
Stouffville, Ontario

1 km east of Hwy 48, Stouffville
Click above for Road Map Detail!
Get directions and travel time from the Google map.

Click here for Weather!
Antiques, Coins, Wood Working Tools, Collectibles,
Furniture, Quality Household, Lawn & Garden.
Collection of 20 Persian Rugs
No Buyers Premium 0%
Persian Rugs- a magnificent large persian rug 19' x 12' from the City of Tabriz, Iran. This rug was hand crafted in an amazing "All-Over" pattern during the 1980s by a Master Weaver of Iran. It has been freshly cleaned and its condition is excellent. Well worth over $12,000 Rugs of this size are rare and even more rare in this condition.

Other outstanding rugs include a beautifully hand crafted 9' x 6' Pictorial Nicole China area rug in Nature Scene pattern, it has been crafted with extremely fine wool that has a silk feel to it, but is not silk.

Numismatics Collection-$100 Olympic Gold Coin 22k; Canadian Paper $1,$2 (consecutive) plus other Canadian paper; Canadian Proof sets- 1981-2005; 1976 Olympic coins; $5-1976 Olympic silver made into necklace; binder pages of Silver Canadian coins 10c, 25c, 50, $1, various years; 1873-1973 Rolls of Mountie Quarters; 1974 Swiss coin set; binder of assorted Foreign coins; 2000 Millennium Keepsake; Commemorative dollars; 1996 Cdn $2 coin and $2 paper replacement; stamp and coin Tall Ship 2000; Little Wild Ones 4 x 50c Silver; Vancouver 2010 Olympic coin Cards; old Cdn pennies and many other related items.

Figural Subjects & Ar- John Perry White Marlin Swordfish sculpture and sculpture of a porpoise; very intricately carved Asian jade Bookends. Collection of unusual figures and sculptures and art from different parts of the world including a Batik from Borneo; embroidered Art '100 Children' from Singapore; Charcoal portrait drawings from Chaing mae, Thailand; South Pacific wood carvings; ceramic Elephant plant stand; Thailand carvings; Bali wood wall hanging; pottery by Stu Thompson and other unusual figural subjects.

Collectibles, Trucks, Cars- View Master; 6 pack bottles Coke; old Dinky, Matchbox and Corgi cars; Canadian Tire Diecast-1964 Dodge A100 pickup; 1954 International Pick up; 1953 Willys Stake Truck; Fuel Delivery Truck; 1937 Liberty Classic Ltd; 1947 International Pick up; 70th Anniversary Delivery Truck; 1940 Ford Pick up; 1938 Studebaker K10; Ice Truck Ltd Ed; 1936 Dodge Fargo Coin Bank; 1935 Ford Truck Coin Bank; 1929 Ford Model A Tow Truck pulling a 1952 Chevy Pickup; Peterbuilt Model 379 Diecast; Law Enforcement Series, OPP, Metro Toronto, RCMP, Vancouver, City of Chula Vista; Long Hauler Collection- Peterbuilt M379, Mack, Kenworth, Etc;

Tools & Equipment- a serious collection including Marples 10 piece wood turning chisel set; reversible wood shaper with 12 shaping bits; Craftsmen 16" floor model drill press with mortise attachment, drill press clamp and sanding drums. Craftsmen belt and disc sander; 12" Craftsmen bandsaw on stand; General 6.5" jointer planer on base; 16" Craftsman scroll saw; Craftsmen table saw; Craftsmen bench grinder with ¾ h.p. motor and assorted grinding wheels; Companion wood lathe 30"; 12" Scroll saw; Craftsmen router table with router; 12 piece router bit set in wood box; router dust collector; heavy duty dovetail template.

Antique copper soldering irons; pipe cutter; old block plane; old large wood c-clamp; old monkey wrench; hand drills and various other hand tools.

Furniture & Household- 5' high 15 pane window frame mirror; Antique Music cabinet; wrought iron corner stand; office chair; antique small hall table; Elnita sewing machine; corner china cabinet; kitchen table and hoop back chairs with leaves; pair of twin beds; two standing 5ft high curios;

Miscellaneous- Oster mixer kitchen centre; ladders; ext cords; shop vac; garden tools; patio set with umbrella and chairs; duvets; comforters; ladies and men's Golf clubs.
Plan to attend this lovely offering including some
very interesting and unusual home décor.

Payments by Interac, Debit.
Delivery Available for Large Items
$65 + $1/km & $2 km after 30 km.
Questions about this sale?
SUBSCRIBE TO OUR AUCTION NEWS

Click Here to Visit us On-Line!
196070425 :
Saturday May 25 2019
Starts at 10:00 AM
UXBRIDGE SALES ARENA
720 Davis Drive
UXBRIDGE, ONTARIO

Approx 23 km east of 404 or 1.6 km west of Hwy 23.

Click above for Road Map Detail!
Get directions and travel time from the Google map.

Click here for Weather!
ANTIQUES, FURNITURE & COLLECTIBLES SALE

Estates from Uxbridge, Stouffville, Newmarket
VIEW OUR GALLERY OF 196 PHOTOS AS A SLIDE SHOW
1 or MorePhotos Added Wed May 15 20:16:21 EDT 2019
ITEMS ADDED MAY 15: Lrg Copper Boilers, Tin Soldiers, Qty Dinky Toys, Oak Office Chairs, Qty Airplane Models Guillows Orig Box, Qty Steamer Trunks, Vintage Suit Cases, Ant Storage Chest, Framed Group of Seven, Brass Top Tables, Miniature Carousel Horse, Coke Smyth "Sketches in the Canada's", Cast Police Patrol, Ginger Bread Clock, Cedar Chest, Wicker Plant Stand.
FURNITURE: Ant Fire Screen, Wash Stand, Parlor Tables, Teak Danish Modern Chairs, Gibbard Ladies Dresser w Mirror Walnut, Small Side Board Scotland, Bed Room Suite w Side Tables & Dresser,Mirrored Music Cab,Marble Ped Table,Circa 1920's Drafting Table Simpson Sears, 6 Hoop Backed Chairs,2 Wooden Benches (70" Long), Pine Rocking Chairs, Pine Rnd Ped Table w 6 Chairs,DR Table 6 Chairs Sideboard China Cab, Tea Wagon, Music Stand, Cedar Chest, Rattan Bar Stools, Organ Ant, Piano Stoolmore too list.

COLLECTIBLES: Qt Vin Suit Cases & Trunks, Slag Glass Lamp, 1776 Cast School Bell, Childs Wooden Wheel barrow, Sap Buckets, Vin Hockey Cards,Ant Scale, Berarduon Bros Press, Large Brass Figurines, Cast Pans, Toy Model Kits, Sleeman Sign, Oil Lamps w Shads, Tin Train, Tin Car, Coffee Grinder,Qy Stamps,Hess Cars, Wicker Doll Furniture,Muskoka Windows, Wooden Storage Box, Dale Earnhardt Jr Pic, Prince William Ceramic Doll, Qty Copper Pieces – Flemish/Venetian, Pearl Target Drum Set, Childs Emerson Guitar,Enamel Ware, Qty McCoy Pottery, Two Man Saws,more to list.

ART/BookS: Qty Framed Group of Seven Prints, Qty Framed Pics, 1852 A. Fullerton Hand Colored Butterfly Pic, McCoy Pottery Books, Frederick Richardson Prints, Cicely Mary Barker Flower Fairy Prints, more arriving.

CHINA: Noritake, Schurmann Germany Pitcher, Depression Glass, Qty Corn Flower & Pin Wheel Crystal, Old Foley, Carnival Glass, Japanese China, Cups & Saucers.
Subject to Additions& Deletions

Terms
Cash Debit Visa MC Approv Cheque
10% Buyers Premium

GARY HILL AUCTIONS
garyhillauctions.ca
905 852 9538
garyhauctions@sympatico.ca
Questions about this sale?
SUBSCRIBE TO OUR AUCTION NEWS

Click Here to Visit us On-Line!
196057921 :
Saturday May 25 2019
Starts at 10:00 AM
4 Hawk Hill Way
Caledon Village, Ontario

Go south of Orangeville on Hwy #10 to Caledon at the lights,
turn left on Hwy#24, then go to 2nd corner Heart Lake Rd.,
turn right, head south approx. 5 miles to Hawk Hill Way.
(Watch for Signs)
Click above for Road Map Detail!
Get directions and travel time from the Google map.

Click here for Weather!
A MCPHEE
Clearing Auction Sale
Of Lawn Mowers, Electric Golf Cart, Household Effects,
Studebaker Car Parts, Collector Items, Magazines, Garden/Hand Tools, Etc.
For Estate of the Late Richard Griggs
GOLF CART, LAWN MOWERS, TOOLS, ETC.: 4 seater Elect.Golfcart w/canopy roof, F&R, has charger (well cared for); JD LA 175 26 hp. Riding Lawnmower, HS. 54"deck,420 hrs. clean cond.; Bolens GT2000 Riding Lawnmower,HS.,48"deck,H-lift,20hp.,gas,775hrs.,good cond.; White 25hp., geardrive,48" cut, Riding mower (for parts);AgriFab sm.dumptrailer; Honda elect.snow thrower,good; Poulan chainsaw; wooden step ladders;2 lawn benches; shop vac; Studebaker Car Parts-grills, brake pads, rads,springs,hubcaps,moulding trim,fenders,nuts/bots etc.; floor jacks; elect.wire; garden & hand tools, other small items. Note-Everything always stored inside.

STUDEBAKER COLLECTABLES, MAGAZINES, ETC.: Avanti Car Classic Mag. 1990-2013;Studebaker-plast.signs,pins,glasses,pics,etc.;Approx.400 Turning Wheels Mag.;Approx.75, 1/64 scale Car collection Hotwheels; old posters; WJ.Mill Car Calendars; 2 Cast-iron trucks; "72 Team Canada Summit Series" Pic.; Auto newspapers 1990 & up mid 2000; 30 sm. handmade dolls.

HOUSEHOLD, FURNITURE: Nice Oak TV stand & drawer; Modern Hall stand w/glass shelves, drs. & hall mirror; Brass hall table; num. of glass end tables; plant stands; 2 showcases; wine racks; 4 ½ ft. maple table & 6 good M maple chrs.;5ft. port.bar; 5ft. Ent. Unit; 2 recliner chrs; colonial couch & chr.; 6 ft. oak corner shaped computer desk; 9ft.x12ft.floor rug,good; sm.rugs; Bissell Shampooer; milk glass; Bird Books; boxes of clean children's toys& furniture; other boxes of household items.
NOTES
Mr.Griggs collected Studebaker items for years.
A clean useful offering of items.
2 sale rings."NO BUYERS PREMIUM"

TERMS
Cash sale day, cheques with ID only.
Estate, Owner or Auctioneers not responsible for
accidents, injury, deletions or loss of property sale day.
All verbal announcements take precedence over written material.

Lunch Booth.

AUCTIONEERS
JOHN D. & DAVID MCPHEE
Mount Forest (519) 323-4058
For photos please check
www.theauctionadvertiser.com/DMcPhee
Questions about this sale?
SUBSCRIBE TO OUR AUCTION NEWS

Click Here to Visit us On-Line!
195338186 :
Saturday May 25 2019
Starts at 11:00 AM
2230 Line 34
Shakespeare, Ontario

on the western edge of Shakespeare
Click above for Road Map Detail!
Get directions and travel time from the Google map.

Click here for Weather!
for the Kanold Family
Miscellaneous items: Kubota BX250 tractor 4wd with loader bucket with snow blower and backhoe attachment 230 hours - very good; 2007 Polaris FST snowmobile as is , needs some track work; 2006 Suzuki SV 650 S motorcycle good running order; table saw; grinder; truck tool box; creeper; water pump; tool chest; Coleman stove; Coleman heater; variety of camping gear; woodstove; fireplace insert; 5 hp air compressor; hydro wire wooden wire spool; automotive parts; pathfinder truck push guard; PMT water pump; winch; Shoei motor cycle helmets and motor cycle gear, leather jackets etc; 14ft St. Maurice canoe; outdoor smoker; large quantity of hand; power; and lawn and garden tools.

Antiques and collectables: 10ft church pew; dry sink; Massey Harris wooden wagon wheels and other wheels; Gibson guitar with case; cast iron school bell; 4 drawer pine chest; drop leaf table; Shantz Foundry Preston foundry cart; wooden barrel; rocking chair; blanket box; child's desk; child's chairs; milk bottles; wooden stools; cast iron kettles; cast iron pots; cast iron frying pans; etc; display racks; primitive corn husker from St. Mary's; quantity of old license plates; utility enamel table; wooden stencil, cheese, and butter boxes; Echo light up display sign and other signs; variety of tin and metal signs; mannequins; spinning wheel; trunks; variety of records including rock and roll; enamelware; tin ware; fishing and hunting knives; jackknife collection; pop bottles; boat light; old locks; WW1 scrape Books; army jacket; jewelry cabinet; hay pulley; Nascar memorabilia; piano roll cabinet; coin collection; vintage child's clothing; and many many other collectables.

Note: The Kanolds have been collecting for many many years, an all around interesting auction with unique items. Tractors, snowmobile etc to be sold at 1:30 PM. Cash, cheque, or debit.
Auctioneer
Jantzi Auctions
Wellesley 519 656 3555
www.jantziauctions.com
Questions about this sale?
SUBSCRIBE TO OUR AUCTION NEWS

Click Here to Visit us On-Line!
194458546 :
Saturday May 25 2019
Starts at 10:00 AM
9 Fairfield Drive
Hagersville, Ontario

Watch for signs from King St.
Click above for Road Map Detail!
Get directions and travel time from the Google map.

Click here for Weather!
A FULSOM
CLEARING AUCTION SALE
HOUSEHOLD, COLLECTIBLES, SHOP TOOLS & MISCELLANEOUS

FOR LOIS NIXON AND THE LATE JACK NIXON
HOUSEHOLD & COLLECTIBLES: Modern oak 5 pc. dinette suite; small oak secretary; 1930's style oak 9 pc. DR suite; lazy boy recliner; power lift chair; sofa, arm chair & ottoman; num. small side tables; 5 pc. oak BR suite; spool bed & mattress; old bed frame; cedar chest; Lowry organ & bench (as is); fancy refinished piano stool; rocking chair; Electrolux vacuum; sewing machine & cabinet; mirrors; never used quilts & afghans; dishes; figurines; Cornflower crystal; Books - Wee Wisdom, school & hockey; exercise equip; sleigh bells; oil cans; yardsticks; quilt frames; counter scales; records.

PLOWING COMPETITION ITEMS, SHOP & CARPENTER TOOLS: LARGE MH wagon wheel; single furrow walking plow; plow stakes; drill ends; plow shears; anvil; hay cars & fork; chains; pulleys; clevises; radial arm saw; drill press; upright air compressor; bench grinder; 4" jointer; band saw; Beaver table saw; power washer; Miller elec. welder; bench vise; num. power tools; wooden ladders; saw horses; assort. nails; alum. truck tool box (as new); platform scale; neck yokes; double trees; shop vac & many more items to be seen at sale time.
VIEWING 1 HR. PRIOR TO SALE.

See sale pics on fulsomauctions.com
or fulsom.ontarioauctioneer.com

TERMS
Cash, known cheque, Debit, Visa, MC.
Not resp. for accid. or parking.
Announce. day of sale take prec. over printed matter.

LUNCH & PORTABLE ON SITE.

FULSOM AUCTIONS
905-779-3031 or 905-979-2782
Questions about this sale?
SUBSCRIBE TO OUR AUCTION NEWS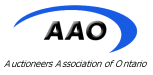 Click Here to Visit us On-Line!
194382338 :
Friday May 24 2019
Starts at 10:00 AM
Preview 9:00 AM
THE MARIAN HALL
79 FREELTON ROAD
FREELTON, ONTARIO

From QEW Take 403 Hamilton To Hwy 6 North. 16 Kms. (10 Minutes) To Concession 11.
Turn Left Then Immediate Left On Freelton Rd. (100 Yards) To Hall, Beside Church.
From 401 Exit 299 South 9 Kms (7 Minutes) To Concession 11 Turn Right.
From New York State Take QEW To 403 To Hwy 6 North. (Approx 45 Min)
FROM DUNDAS: Take Brock Rd. Directly North To The Town Of Freelton.
Click above for Road Map Detail!
Get directions and travel time from the Google map.

Click here for Weather!
A JIM McCARTNEY
Large 1 Day Auction
2 Auctioneers Selling

Consisting of Household & Antique items - Original Barber's Chair - Original Art
Oriental Artifacts - Mechanics & Carpenters Tools - J.D. Riding Mower and Tools
1984 Honda 450 - Concrete Garden Statues (etc)

Partial List Only
- 9 pc. cherry dining suite, cherry games table, original E Robert Ross (1987) 33" x 34" Mt. Nemo painting, Antique (30's) Belmont Barber's Chair complete with ash tray, 3 antique Munro hockey & baseball games, 6' secretary desks, 9 pc. walnut dining suite, fireplace mantel and 2 wooden deflectors, good selection of signed oil paintings, Bateman numbered prints, floor swing mirror with carved frame, Silver tea service, 4 poster bedroom suite, 3' barometer, American flyer train set, 6' - 2 door antique wardrobe, sessions mantel clock and others, upright general freezer, 1847 setting for 12 silverware, 2 Tiffany type shades, oriental artifacs, pieces of Jade, Bronze vases, old china dolls, Cuckoo Wooden Clock, Cast Iron Patio furniture and others, Gramaphone (floor) complete, 4' concrete garden statues, sets of R.A. china, iron hall table, Wicker chairs, qty of S.S. cooking ware (as new), cast iron water pumps, Antique pine order desk, Antique type writer, large selection of glass and china, milk cans, Halson American Vintage 1940's wooden toy bricks (pre-Lego)

- Hand made doll house 3 sections 32" x 20" - 3' tall complete with furniture & decorations]

- John Deere LT 166 Riding mower hydrostatic 46" cut, push mowers, Champion 2800 Watt Generator as new, Pressure washers, 5 h.p. - 25 gal horizontal air compressor, Snap-on computerized wheel balance, 2 - tier rolling tool box loaded with tools, large selection of air tools, tap & die sets, 8' steel work bench, Chilton automotive Books, battery charger, drill press, double tank portable air compressor, gas weed eater, 14 trampoline, New 16" variable speed scroll saw, new vise, Delta 4" sander, Large selection of power tools, many items duplicated

- 1984 Honda 450 Nighthawk motorcycle (7690 km) 1-owner - Sold as is (no ownership)
Terms
Cash, Cheque, Interac, VISA day of sale
(10% Buyers Premium)
Lunch Booth On Grounds

To See Photos Check
www.theauctionadvertiser.com

Jim McCartney Auction Service Ltd.
905-689-8778 (Waterdown)
Questions about this sale?
Phone the auctioneer directly.
SUBSCRIBE TO OUR AUCTION NEWS

Click Here to Visit us On-Line!
197435654 :
Friday May 24 2019
Starts at 5:00 PM
Community Centre
23 Parkside Drive
St. Jacob's, Ontario


Click above for Road Map Detail!
Get directions and travel time from the Google map.

Click here for Weather!
Approx 350 pieces of Allis Chalmers; collection of literature;
toys; JD collection; tractor trailers; bank etc.
VIEW OUR GALLERY OF 146 PHOTOS AS A SLIDE SHOW
1 or MorePhotos Added Thu May 9 18:57:23 EDT 2019
Toy Catalogue May 24, 2019

Approximately 50 other toys that are not listed.
Toys not necessarily sold in this order.
Large Quantity of Literature including AC memorabilia; manuals; owners manuals; etc.
Large assortment of match Booklets
3 flat rate manuals D17 , WD45
Large assortment of coloured brochures on Allis chalmers
I&T shop service manuals
Duetz parts Books in German
Various older calenders
Lawn and garden service Books
Quantity of AC micro fische cards
AC note pads
Yard stick collections local companies
AC hats
Quantity of Old German records
2 AC records
Box of AC Gaskets
2 box of AC bolt boxes
License plates from 1953-1975
Various canvas bags
Metric conversion charts
Service operating manuals
V belts
Fuel
Brake and clutch discs
Spark plugs
Hoses
Tractor parts

Aprox 200 toys including
Car Kit's Chad Little Grand Prix Skill level 3
JD Plow 1/16
JD 550 Mulch Master 1/16
JD Grinder/ mixer 1/16
JD Forage harvester NB 1/16
JD Grain drill NB 1/16
JD 4 row corn planter NB 1/6
JD haybine NB 1/16
JD round baler NB 1/16
JD Brown flat bed wagon NB 1/16
JD Square baler NB 1/16
JD Maure spreader NB 1/16
JD Grey elevator NB 1/16
JD Hay wagon HN 1/16
1586 International NB 1/16
6200 John Deere 4WD NB 1/16
398 Massey Ferguson 4WD NB 1/16
6200 John Deere 4WD 1/16
JD 6400 with loader 4WD JD 1/16
7600 John Deere 4WD 1/16
7600 John Deere 2WD 1/16
7710 John Deere 2WD 1/16
7810 John Deere 4WD 1/16
8200 John Deere 2WD 1/16
8300 John Deere 4WD 1/16
8410 John Deere 4WD 1/16
8400T John Deere (tracks) 1/16
8760 John Deere 4WD 1/16
4620 John Deere 1/16
1956 Model 820 Diesel 1/16
1956 Model 320 1/16
1947 Model BW Styeld 1/16
1953 Model 70 Row Crop 1/16
1949 Model AR 1/16
1960 Model 3010 1/16
1961 Model 4010 1/16
Model A 1/16
Highly detailed John Deere Model M with 2 bottom plow 1/16
Farmall Super A 1/16
Waterloo Boy Overtime
John Deere type H engine
John Deere 1010 Crawler
John Deere Model A with farm 50th Anniversary (Wooden Box) 1/64
John Deere Historical 4 pc set 1/64
1925 Kenworth Truck bank 1/30
Single John Deere Knife
Knife set with tin
Harvest Heritage Metal collector cards (50th Anniversary 6 card set)
1947 John Deere Dodge pickup truck's prestige series
1940 Ford pick up truck pioneer 75th Anniversary
DeLaval Cream separator 1/7
Precision Classic Model 8400 1/32
John Deere 720 standard yoder model BROKEN 1/16
John Deere 8520 Collectors Edition BROKEN 1/16
Millenium Farm Classic Froelinch gas tractor
Canadian International Farm Equipment Show's John Deere Model D 2005 1/16
Canadian International Farm Equipment Show's Farmall 1992 1/16
Canadian International Farm Equipment Show's Allis-Chalmers D -14 (2003)
Tin Signs x 7
Hats x 10
Light Up John Deere Picture
Big tin lunch box
Small tin lunch box
2005 John Deere Tractor-A-Day full set calendar
John Deere 9860 STS Combine 1/32
John Deere 9860 STS Combine 1/64
John Deere 10th Anniversary 8000 Series Collector Edition 1/64
Farm Classic Farmall 350 1/43
Vintage vehicles international Harvester Farmall 300 1/43
IH Cub Yellow + White 1/16
New Holland T9-700 SmartTrax 1/64
NH 8260 4WD 1997 Toy Farmer 1/16
New Holland Square Baler 1/16
Steiger III CA 325 Industrial yellow 1/64
Case 500 Tractor 1/43
Ford 961 Narrow Front 1/43
Case L on Steel 1/43
Massey Harris Challenger on Rubber 1/16
Ih Farmall 806 Wipe Front 1/32
Cockshutt 40 Red Widefront 1986 Museum 1/16
Antique Pump Jack w/ Pail
Massey 8590 Rotary 1987 National Toy Show No box 1/64
New Holland T x 34 w/ Grain Head 1/42
IH 3088 Central Tractor Limited Edition 1988 1/16
Steiger 535 w/ Triples 2010 Farm Show 1/64
English Fordson 1990 Cifes 1/16
IH Rake No Box 1/16
Stegier Cougar wild about steiger camo 1/32
Deutz Allis Model T Bank 1989 1/25
New Holland SP.365f Guardian Front Boom Sprayer 1/64
Case 1570 2WD Precision Elite #2 1/16
Massey Ferguson 8780 Combine w/ Grain Head 1/24
Versatile 500 Articulated Tractor w/ Duals 1/32
McCormick Deering Farmal on Steel 1/43
English Fordson on Steel 1/43
Massey Harris Challenger on Steel 1/43
NH T9645 4WD W/ Growser Blade 1/64
Deutz Allis 6260 4WD w/Cab Special edition 1/16
Versatile 256/276 w/ Duals Cultivator, and planter (rare) 1/32
AGCO Challenger 3 pc Set 1/64
NH ST770 Ecolo Tiger Soil Saver 1/16
Case 2470 Traction King 2007 National Farm Toy Show 1/64
PCE Case Ih + IH Tractor + Implements 1/64
Oliver 88 Orchard Diesel 1/16
MF 590 4WD w/ Cab 1/32
Hagie StS12 Sprayer Front Boom 1/64
New Holland T9-670 4WD Duals Prestige 1/32
Cockshutt 50 Deluxe 1986 Farm Museum 1/16
Steiger 620 Quadtraz 2016 Farm Show 1/64
Case On Steel 1988 CIFES 1/16
IH 3788 2010 National Farm Toy Show 1/32
John Deere Tractors and Equipment on Cards 1/64
Ford 7710 4WD w/ Rops 1/16
Steiger Turbo Tiger 1/64
Versatile Deltatrack 550 on Tracts 1/64
John Deere 5020 Industrial w/ Disk 1/64
IH 1586 w/ Duals 1/16
Case Ih Steiger 485 w/ Duals (First Gear) 1/50
Miskin D-19 Pull Scraper (First Gear) 1/50
Case IH 2594 2WD 4th Formosa Show 1991 1/16
IH 1206 Wide Front 1993 8th Woodstock Toy Show 1/16
Cockshutt 560 Diesel WF 1990 Farm Toy Museum 1/16
Case IH 3294 4WD 1985 JI Case Collector 1/16
MM G750 Wrong box
MM TSC 1 0f 200 Special Edition Speccast
MF35 TSC 1 of 200 Special edition Speccast
Deutz allis dx 230 1 of 1500 Schuco
Deutz Truck Bank
Deutz 9150
IH 1586 Farm Country 1976 Ertl
IH Cub
Steiger Bearcat II Toy Farmer
Oliver 1555
Farmall 350
Farmall F20
Farmall Super MTA
Massey Harris 55
Ford 8N
John Deere 7600 MFD
John Deere 3010
John Deere AR
John Deere 7520 Collector Edition
John Deere Rotary Mower
John Deere 3020
L'll Beaver Dept of Highways power shovel
Questions about this sale?
SUBSCRIBE TO OUR AUCTION NEWS

Click Here to Visit us On-Line!
195666127 :
Friday May 24 2019
Starts at 10:00 AM
1012 YONGE STREET
BARRIE, ONTARIO L9J 0E7

Location North of Stroud or just south of Mapleview on Yonge Street
Click above for Road Map Detail!
Get directions and travel time from the Google map.

Click here for Weather!
FOR CARPE DIEM ORCHARD

FARM PHONE HENRY 705-722-3366
Tractors, Equipment
M.F. 245 diesel 3924 hrs.; David Brown 950 - (1959); A.C. propane forklift (hard rubber (indoors); Vintage Harley Davidson golf cart; Pneumatic pruner w/reel & air hose; 3 ph spray barrel; 3 p.h. box lift; 2003 Ford 150 Cargo Van 190,780 kms.; wheel drive manure spreader; 8' land roller; 2 vintage hay wagons; Rittenhouse 1000 litre orchard sprayer; 3 ph 50 gal weed sprayer; Baker Yard Waste System 5C wood chipper; Leer cap; Husqvarna lawn mower; 1 furr plow; M.F. 3F plow; ant. seed drill (2); ant. potato lifter & hiller; Common Sense fanning mill; 3 ph. cult; hand pump jacks; M.F. #226-7' grader blade; McLaughlin Carriage sleigh; ant. Democrat wagon 4 seater dated 1862 made in Barrie; lawn mowers; bicycles; post hole digger; battery testers; wood clamps;

Farm Store
Rolling display racks; water wands; bskts.; fan trellis's; bird feeders; metal pails & watering cans; 2 heating coils 10'; 4 display tables 4' x 8'; qty of apple boxes & bins; wood barrels; buck saws; Sharp cash register; 4 maple display tables; 40' wood ladder; seasoned oak 10" - 14" w - 14' long; seasoned pine 5-7" wide; fencing; cedar shakes; ant. wheel barrel; steel stakes; bundles of plastic; 3 leg orchard ladder; Homelite chain saw; ant. Garden tiller; oil cans;

Household Antiques
3 arborite tables; Haines upright piano; Roxton Maple couch; 2 wall mount cupboards (green); vintage high chairs; pine table; old LP records; ironing boards; pine sideboard; dressers; vintage chairs; oak sideboard; bedroom suite; ant. radio; cigarette stand; meat grinders; old newspapers - catalogues (Eatons, Sears, Telegram etc); cream separator; stackable Bookcase; Singer sewing machine; metal chandelier; sleigh; cookie tins; wringer washing machine; wicker childs cradle; glass bottles; beds; 2 cast iron bath tubs; Coldspot & Admiral fridge; Woods freezer; crocks; ant. wash machine; ant. wringers Eatons & Hamilton; Hearth grates; etc. etc.;
List by owner, partial list.

Lunch booth Stroud U.C.W. Washroom.

Terms
Cash or known cheque with proper ID only. M/C, Visa, Interac.
Neither the owners nor Auctioneer will be responsible for accident or property loss.

Bob Severn Auctioneer
Shelburne 519-925-2091
www.theauctionadvertiser.com/RSevern
www.severnauctions.wixsite.com/severn
Questions about this sale?
Phone the auctioneer directly.
SUBSCRIBE TO OUR AUCTION NEWS

Click Here to Visit us On-Line!
195405858 :
---
16 SALES SHOWN ABOVE
THAT MATCH YOUR CURRENT SEARCH