A KEITH MONK AUCTION
IMPORTANT ESTATE CLEARING AUCTION
For the late Mr. John Derabbie
of Gilmour, Ontario
VIEW OUR GALLERY OF 81 PHOTOS AS A SLIDE SHOW
1 or MorePhotos Added Wed Nov 7 19:07:10 EST 2018
Kubota compact tractor, 2010 SkiDoo, fishing Boat, John Deer Gator, 16' flat bed trailer, tools, equipment, fasteners, mechanical hardware, lumber, & outboards.

2007 Model B26 Kubota diesel compact tractor, excellent condition, 4WD, front end loader, model BT820 back hoe attachment, canopy, only 513 hours, 24.3 horsepower, liquid cooled, differential lock-rear axle, hydrostatic. Tractor selling at 12:00pm noon sharp!

Grueman 16' aluminum fishing Boat with 30hsp Johnson outboard, console, live well and trailer.

16' tandem axle flat bed trailer, John Deere model AMT 600 Gator, 13' Watersports aluminum canoe, 2010 SkiDoo 600 HD, Etech, Grand Touring, 2 up seat, electric start, reverse. Artic Cat ATV snow tracks, older utility box trailer, large anvil, air compressor, Johnson 10 hsp older outboard motor, Chrysler 9.2 hsp older outboard motor, hydraulic floor jack, Lincoln electric mig welder, manual tire changer, jack stands, quantity of chains, large quantity of mechanical hardware, 2 hydraulic cylinders, 2 multi drawer rolling tool chests, floor model drill press, 318 cu. in. Marine V8inboard Boat motor, 2 vintage Stihl chainsaws, chainsaws, various chainsaw chains, very large quantity of tools, lawn & garden tools, 2 sleighs, snow caboose, street signs, quantity of lumber. Partial list only! Building is full!
Ladies and gentleman plan to attend this wonderful auction!!
All items stored in outbuildings from this long established
beautiful water front home, the late Mr. Derabbie's pride and joy!

WANTED
Complete or partial estates, senior's downsizing,
vehicles, tractors, tools, Boats, ATVs, trailers,
antique & fine home furnishings.

Book your consignment early for full benefit of website advertising please call.

TERMS
Cash, debit, Visa, M/C.
Removal day of sale

Snack bar

NOW BOOKING ON-SITE AUCTIONS YEAR ROUND - COMPETETIVE RATES!
Considering having an auction?
Call today for our full services private consultation on all of our auction services.
Providing excellence in customer service since 1980 for 38 years.
Proud to be a Member of The Auctioneers Association of Ontario

Auctioneer/Executor are not responsible for any public
liability, accident, theft, or loss in connection with this sale.

KEITH MONK AUCTION SERVICE
(705) 875-1184
Questions about this sale?
SUBSCRIBE TO OUR AUCTION NEWS
Click Here to Visit us On-Line!
181298838 :
Saturday November 17 2018
Sale Starts At 10:00 AM
Preview 9:00 AM
Spring Creek Road
HEPWORTH, ONTARIO

2 Blocks North From Tim Hortons,
Then West On Spring Creek Road 5.62 km
Click above for Road Map Detail!
Get directions and travel time from the Google map.

Click here for Weather!
(Note: Box Lots Start 9:30 a.m.)

PARTIAL LISTING

Antiques, Collectibles, Barnyard Collectibles,
Contemporary, Household, Lawn & Garden, Sporting, Tools
CONSIGNMENT AUCTION ANTIQUES - bakers maple hoosier style cabinet; enamel top bakers table; 5 section Barristers book case (needing repair); walnut side board w/moustache pulls; oak drop-leaf table; oak oval dining table; flat-to-wall (recycled material); oak press back chairs; oak press back nursing rocker; kneeling bench with x stitch top; 6 drawer high boy-waterfall - w/crotch inlay; waterfall wardrobe style dresser-arrow inlay; cast & brass dble bed frame; oak mission style librarian desk; 4 oak harp back chairs; walnut parlour table w/drawer - round top; pine painted wall tool chest; walnut ½ moon hall tables; walnut end table w/deco gables; walnut 5 drawer end table; oak Eastlake style end table; rd walnut hall table w/ plynthe base; rd mahogany coffee table; oak dresser w/burled inlay; book holder end table; painted rocker; ash washstand; organ frame book shelf; painted pine butt & pass blanket box; metal parlor chair; primitive wood carpenters box w/stand; buggy seat on live edge base; st eamer trunks; table top grafonola; child's school desk; Bentwood armchair; 6 pc pewter cruet set; reto sailBoat lamp;

COLLECTIBLES - 2 Coca-Cola boxes; vint luggage; floor model Rogers Majestic radio; table top tube style radio; Medelto 8 gal crock; wall heat grates; finger jug; hand forge; enamelware; sel vintage comics; Lucknow 1948 reunion cap; 125th Desboro Fall Fair book; jelly mould; galv fluid can; 5 gal pails incl BA/Supertest/BP; Torpedo wooden toboggan; sel LP's; Interstate battery sign; 1992 Leafs print; press board Christmas Pepsi sign; dinnerware incl approx 32 pcs Royal Albert Court/ approx 30 pcs Royal Swan Blossom Time/ approx 45 pcs Royal Doulton Richelieu; approx 50 pcs Marlborough Acadian Old English; approx 55 pcs Wm Rogers Mfg Co. cutlery in case; approx 35 pcs Rogers Bros Proudly Yours cutlery; collector dolls incl M Knowles Christening & Lee Middleton first moments; Vint photo w/1/2 moon top; sad iron; collection cast; carnival glass; silver napkin holders; wooden stencilled shipping boxes; wet band cheese box; Bruce Beckons plowing match 1993 poster; comics incl Disney-Chip n Dale-Donald Duck-Mickey Mouse/Woody Woodpecker/Tweety & Silvester/ etc; tribal masks; vintage ice skates; oil lamps incl finger; beacon lamps; crochet doll afghans & dresses; sel 8-4-3-2 pickle crocks; Rolling Rock premium beer book ends; model ship USS Constitution; clip-on vint roller skates; copper pitcher; L.E. lithograph picture by A.J. Casson; sculptures by Pam McCowan of Big Bay; sel crystal pcs; English tea cups & saucers; stone china chamber pot; lge Dundsen Wilcox English

BARNYARD COLLECTIBLES - platform scales; upright bag scales; vint bobsled; X cut saws; hand push cream separator; Teeswater milk can; cast floor grate; wicker fern stand; ash sifter; tin implement seats; cream cans; beam scales; vint traps; sap buckets; cabbage cutter; Simpson's vint folding sleigh; grain plunger; snow shoes; kerosene railway lamp; vint lasp locks & handles; straw shear;

HOUSEHOLD & CONTEMPORARY - marble top island bar; 3 pc oak display wall cabinet; curio cabinet; leather arm chair; teak corner table; maple drop leaf hide-a-way - 6' table; fainting style chair bench; 4 door ent centre cabinet; blue fabric recliner chair; office chair; coffee-end tables; Power Force vac; electronics; Filter Queen vac; metal frame chairs; Yamaha electric piano; 3 drawer file cabinet; wood frame deacons bench; Kenmore window air cond: Dirt Devil vac; pine corner drop leaf table; area rugs; metal floor lamp; sel table lamps; sm beer fridge; ornate hall seat w/oval mirror; black swivel recliner w/ottoman; kitchenware incl George Foreman grill/toaster oven; coffee maker; Walnut bedroom set incl mens 4 drawer highboy - ladies 3 drawer flat w/mirror - double bed; etc.

LAWN & GARDEN -10 h.p. MTD snow blower (running); Yard Machine 20" push mower; McCulloch gas leaf blower; Stihl 032 chain saw; Yard Machine flower bed tiller; Power Mac 35cc gas chain saw; Power Mow elec gang mower; Yard Works elec blower; Craftsman mower; Ryobi elec leaf blower; wheel barrow; hand &push grass seeders; B&D elec trimmer; Remington Elec chain saw; weed sprayer; rakes - shovels - garden supplies; 2 - 10 h.p. snow blowers-running-needing drive repair; propane BBQ; bag chairs;

TOOLS - King 3000 watt generator; Busy Bee 6" jointer; Skil 10" port table saw; Ryobi 10" sliding compound mitre saw; Sears Craftsmen radial arm; Craftsmen 7-1/4skil saw; Skil jig saw; Job mate cordless; Mastercraft biscuit jointer; Roto - zip; Rona ½ drill; 10 gal shop vac; 4 gal shop vac; sel socket sets; flood light; variety sanders - palm/orbital; Milwaukee saws all; Rona 18 volt cordless drill; Stanley elec stapler; wood clamps; block planes; dado head; 2 ton floor jack; tool totes; ext cords; booster cables; utility cadies; Mastercraft elec screwdriver; sel ropes; handsaw; sel carbide blades; 5" bench vice; 2' & 4' levels; 3 step painter ladder; comb ladders jaw Style7" Workforce tile saw; Jepson 12" cut-off saw; Fostener drill bit set;

SPORTING, OTHER - Back Packer wheel chair lift; patio set; wine making supply incl car buoy-cork-press; new ABS plumbing access; 3 new Tap Works water distillers; mountain bikes; sel equestrian supplies incl blankets - brushes - halters - saddle straps - riding chaps; fire hydrant; approx 80+ weathered cedar posts; Nolyn Home Theatre acoustic system;
TERMS
Cash Or Cheque w/I.D.
Verbal Announcements Take Precedence Over Written Ads
Auctioneer: Jerry Ruth, C.P.P.A
Assoc Auctioneer: Durk DeVries
Phone 519-935-2337 or 270-9778
surebid@sympatico.ca
www.sure-bid.ca
Questions about this sale?
SUBSCRIBE TO OUR AUCTION NEWS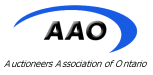 Click Here to Visit us On-Line!
181238058 :
---
8 SALES SHOWN ABOVE
THAT MATCH YOUR CURRENT SEARCH