A MCARTHUR-BESSEY AUCTION
for DT Contracting
Don Tremble (owner)
Tractors/Construction Equipment
Kubota KX41-3V mini excavator, 1271 hours, 2 buckets, blade
2008 Case 5805 Anniversary Edition backhoe, series 2, 4x4, 6000 hours, 3 buckets, extend-a-hoe Massey Ferguson 165, allied loader, diesel, 169x28 rears
1950 Ford 8N, gas, 12.4x28 rears
Massey Harris 44, 16.9x30 rears, new, tractor not running Trucks/Cars/Motorcycle/Trailers/ATV(all sold as is)
1997 Ford Dump truck, 2 axle, 3404 Cat diesel motor, 16 yard box
2011 F150 truck, single cab, contractors cap, 129000 kms
2010 Dodge truck, quad cab, power wagon, 4x4, 341000 kms, cloth interior
1999 Ford E 350 cube van, super duty, diesel, not running
2004 Chevy pickup with Arctic snowplow, gas, 4x4
1955 Ford Crown Victoria, completely restored, very nice
1964 Ford 500 galaxy, 2 door, needs restored, runs
1957 Oldsmobile, 2 door, hard top, motor, needs restored
1958 Ford, retractable roof, with motor, needs restored
631/2 Ford, hard top, motor, needs restored
1967 Ford Galaxy 500, convertible, partially restored
2008 Yamaha 1100, V Star, 25000 miles, saddle bags, stored inside, very nice
20 ton Float Trailer, tandem duals, beavertale, ramps, 40'
Car trailer, 2 axle, 3500 lb axle, 6.5x16'
Utility trailer, good shape
Tandem trailer with ramp , 5'x8'
Tandem car trailer, ramp, 6.5'x16'
Tandem boat trailer
2008 Arctic Cat ATV, 700 cc, 4x4, winch, windshield, new tires, very nice.

Machinery & Equipment
Tar buggy; ashphalt spreader; driveway sealer unit on trailer; Dynapac 2100 ashphalt roller, 1 ton; Atlas Copco XAS 185 JD 7, 164 hours, 4 cyclinder, 50' hose, on trailer, very nice; Land Pride 3 pth tiller, 6' like new; walk behind Gravely, mower, sickle mower, snow blower, broom, not running; 6' rotary mower; 7' box scraper, 3pth; 7' Agritrend snowblower, single auger; 6' Titan rotary mower

Shop/Miscellaneous
Stihl TS410 cement saw; Stihl TS 700 cement saw; Stihl MS 362 chainsaw; Stihl MS 65 chainsaw; 2" submersible pump, 100' hose; Tamper; 6' Smyth welding power broom, 3 pth, pto; Kodiak RT 2800 pressure washer, brand new; pig roaster on trailer, electric motor; Wacker dirt packer, Honda GX 100 motor; Coleman 3750 generator; safe with combination; ashphalt tools, body shop equipment/tools; cement equip/tools; Stihl power brush, gas; Echo leaf blower, gas; motor stand; Big Blue air compressor, 220; bench grinder; chop saw; floor drill press; air compressor; gig for making cement park benches; 8' metal brake for auto repair; motor hoist; torches/cart; Conox mig welder; Dual mig welder; 5 hp dual piston; (2)sand blasters; tire changer, air, floor model; industrial table saw, wired 550; pallet forks for Case backhoe; shop vacs; push mowers; 12'x14' shed; battery operated electric eye laser transit leveler; tri-pod level& much much more!
Lunch Booth ~ Washroom Available

Preview
Friday August 9, 1-6pm

Order of Sale
Wagonloads; Shop/Miscellaneous; Machinery/Equipment, Tractors, Vehicles

NOTE
Shed to be removed by purchaser

Terms & Conditions
Cash or Cheque with proper I.D. on day of sale.
Owner and/or Auctioneer will not be held responsible for accident or loss on day of sale.
All items are sold "As Is".
All verbal announcements on day of sale take precedence over written ads.

Contact
Don Tremble ( 519)848-6124 (shop) ~ (519)766-3181(cell)

Auctioneers
Kevin McArthur (519) 942-0264 ~ Scott Bessey (519) 843-5083
www.theauctionadvertiser.com/KMcArthur - full listing & photos
Questions about this sale?
SUBSCRIBE TO OUR AUCTION NEWS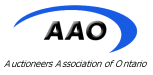 Click Here to Visit us On-Line!
202319895 :
Saturday July 20 2019
Starts at 10:00 AM
245350 Sideroad 22
Meaford, Ontario

Click above for Road Map Detail!
Get directions and travel time from the Google map.

Click here for Weather!
Retirement Auction Sale
of
2008 Ford F-350 Truck; Conolift Marine Highway Trailer;
Boat, Dump, Landscaping, & Shop Trailers; Snap-On Toolbox;
Sea Containers; John Deere Zero Turn Lawnmower; Boats;
Shop Supplies & More!
for
Shore Power Services
and Jeff & Kathy Woodhouse
Truck & Forklift: 2008 Ford F-350 Super Duty 5th wheel hauler, 4WD, Diesel, Lariat, Crew Cab, 288,000 kms., exceptional conditional, selling with 8' V-Nose Arctic snow plow & snow tires, selling certified; 2017 Ford F-450 8' dually truck box, unused, charcoal metallic Platinum; ProTech aluminum truck bed tool box; aluminum checkerplate tool box; F-150 5'6" aluminum rollup tonneau cover; F-150 8' four fold tonneau cover; Hyster Model 194A 6,000 lbs. propane forklift, hard rubber tires, 78" 3 stage mast; forklift mounted safety work platform; set of 96" forklift extensions.

Trailers & Storage Containers: 2012 Con-O-Lift marine hydraulic highway trailer, model YH-915, owner operated, excellent condition; 2003 Remeq tri-axle 32'6" goose neck cargo trailer, 8' wide, 7' interior height; 2006 Remeq single axle 11' V-nose service trailer, galvanized frame, insulated; 2008 Weber Lane 10' x 6'6" tandem axle dump trailer; 2007 Load Trail 16' x 5' landscape/ATV trailer; 2005 EZ Loader 28' galvanized tandem axle boat trailer; Homemade 23' tandem axle boat trailer; 40' x 8' x 8' sea container; 53' x 8' x 9' tall sea container;

Lawn Care, Recreational Vehicles & Boats: John Deere 717A 48" Zero Turn lawn mower, 166 hrs.; Stihl 110R Kombi Motor w/4 attachments; Stihl MS291 20" chainsaw w/case; Poulan Pro 295 18" chainsaw w/case; Agri-Fab 48" lawn roller, water filled; 7' 3ph box scraper blade; 48" x 23' galvanized culvert; 2006 Ski-Doo GSX 500SS snowmobile, 2 up seat; King's Mark unused RV mat, 8' x 20'; Yamaha Wave Venture PWC on 2008 EZ Load galvanized trailer; 1988 Sea Ray 215 Express Cruiser; 1988 16' aluminum fishing boat w/Mercury 50 h.p. outboard, on trailer; 1996 Chaparral 18' bow rider on trailer; 1989 Bayliner 28' express cruiser; 1990 Bayliner Sunbridge 2755 cabin cruiser; 1991 Chris Craft 21' bow rider; 1985 Sun Runner 275 express cruiser; 1984 Bayliner Rampage 27' cabin cruiser; 1979 Chris Craft 24' cabin cruiser; 1984 Grew 235 cuddy cabin cruiser; 1978 Challenger Yachts 23' sailboat; 1970's Coronet 22' cabin cruiser; 1985 Grew 18' centre console w/Mercury 115 h.p. outboard on trailer; Evinrude 8 h.p. long shaft outboard; Mercury 5 h.p. long shaft outboard; Viper 3 person inflatable tow behind.

Shop Equipment & Marine Tools: Snap-On 5 pc. rolling tool chest; CDI Electronics marine engine diagnostic system; Ingersoll-Rand 2475 twin cylinder air compressor; Dayton 12,000W gas generator, Honda powered, like new; Honda EU200i gas inverter; 3'x8'x1/2" steel work bench; 3 pairs of steel framed adjustable boat dollies; hydraulic checkerplate motorcycle lift; Lion 9'6" rolling steel staircase; DeWalt 12" sliding compound mitre saw on stand; 32 linear feet adjustable warehouse racking; A/O torch set w/cart; King variable speed floor model drill press; rolling tubular boat wrap station; Shrink Fast model 998 UL LP heat shrink gun; Blue Point rolling tool caddy; Blue Point YA1545 10 ton body repair kit; set of 4 pontoon dollies; 3 galvanized PWC dollies; Trademaster 10" cast top table saw; Global barrel carts; 2 pairs of Brownell hull stands; Century battery charger/booster; Mastercraft 9 drawer rolling tool chest; Pittsburgh 22 ton air hydraulic jack; CarQuest 3.5ton floor jack; Teq Correct 3 ton floor jack; 2 portable air tanks; floor exhaust fans; Ridgid portable vac.; aluminum 36", 24", & 18" pipe wrenches; Duron insulated terminal & other electrical kits; Smith trailer moving hand cart; Lincoln 12V cordless grease gun; assorted bottle jacks; Algonac propeller puller B; Algonac propeller puller A; 25 sets of 4 Conolift (Kropf) galvanized boat stands, 30" to 45"; set of 4 Marine Cradle Shop boat stands, 47" to 57"; 2 Camco 41" to 58" boat stands; nautical charts & chart book;

Inventory & Marine Shop Supplies: several sets & pairs of unused truck & trailer tires, some on rims; barrel of Quicksilver 4 stroke marine engine oil, SAE 25-40; barrel marine RV antifreeze; roll of Marine Max 40'x150' shrink wrap; selection of marine engine oil filters, lubricants, & additives; ignition & electronic parts; variety of Quiksilver parts incl.: gimbel bearings, shaft assemblies, screw kits, drain plug kits, impellor kits, water pump kits, fuel filters, anode kits, bilge pumps, drive bellows, macerator pumps; battery boxes; fenders, anchors & lines; assorted chandlery; gear lube pump dispensers; trailer lights & wiring supplies; accessories; 64 & 72 compartment bolt bins w/contents; 5 steel 45 gallon barrels; 4 plastic 45 gallon barrels; 2 1000L square poly tanks in cages; selection of marine & mechanical shop & hand tools; four 12"x12"x8' blocking timbers; two 8"x14"x8' blocking timbers; large qty. of short blocking timbers; skids of mainly 10" pine blocking; qty. of 2"x4" storage framing lumber;

Miscellaneous & Office: 5 bags of Roxul 24" R22 insulation; variety of metal shelving; unused American Standard white toilet; 3 unused Manac trailer air springs; 7 unused MGM type 30 brake chambers; variety of household electrical wires; 2 unused Torflex 6500 lbs. galvanized trailer axles, 6 bolt; aluminum tri-fold motorcycle or ATV ramp; trailer inserts; set of Automotive Rhino ramps; Coleman & Igloo coolers; approx. 5 cords of dry maple firewood; contemporary L-shape office desks & chairs; many unlisted items.

Remarks: Lunch available. Live online bidding available on major items starting at 12:30 p.m. View website for catalog. For information contact the auctioneer. Cash, Debit, Approved Cheque w/ID. Visa or Mastercard subject to 3% handling fee. 5% Online buyer's premium. No Buyer's Premium for on site bidders.
519-376-8317 rac@bmts.com
103043 Grey Road 18, Owen Sound, ON N4K 5N6
www.sydenhamauction.com
NOTE
THIS WILL BE A LIVE AUCTION WITH SOME ITEMS AVAILABLE FOR LIVE ONLINE BIDDING
AND MANY MORE ITEMS AVAILABLE AT THE LIVE AUCTION.
WE ARE CURRENTLY CONSTRUCTING THE CATALOG
AND WILL ADD MORE LOTS AND REARRANGE ITEMS
CLOSER TO AUCTION SALE DATE.
CHECK BACK OFTEN.
rockfordauctioncentre.hibid.com
Questions about this sale?
SUBSCRIBE TO OUR AUCTION NEWS

Click Here to Visit us On-Line!
200933591 :
Saturday July 20 2019
Starts at 10:00 AM
703 Concession 2
Walpole, Ontario

Travel East on #3 hwy from Jarvis to the 2nd stoplight at Sandusk Road Regional Rd #18
Then south on Sandusk to Walpole Con #2 and east to #703
WATCH FOR SIGNS
Click above for Road Map Detail!
Get directions and travel time from the Google map.

Click here for Weather!
Shop and Collectibles
for The Estate of Gordon M Bartlett
Tractors and Miscellaneous: Husqvarna 24 hp riding mower; JD 317 lawn tractor w/ mower, snow blower and blade, Waterloo project tractor w/2 cylinder Wisconsin motor ,cultivators and sickle bar mower; Yamaha 650 cc parts bike; folding ramps; JD BP 40 leaf blower; sand blast unit; milk cans; antique scroll saw; forge w/ blower; 3500 watt generator; Several Coleman and coal oil lanterns; Brass torch; 5HP wood chipper; Lawn Boy push mower; tree stand; Tools and Shop; Snap-On tool box with side additions; ( this box has lots of Snap-On Mac and Craftsman Tools sockets torque wrenches, pullers and impact tools; bench drill press; Comet 180 welder; bench grinders; power tools; grinders; Poulan chain saw; attachment for milling; 2 cylinder air compressor; Dewalt steel cut off saw; 2 cyl. Air compressor; older Chilton car manuals back to 1984; Wagner airless paint sprayer; Air spray guns; 3.5 ton floor jack; manual tire changer; battery charger; 1 ton chain falls; Chains; come alongs; jack all jack; Woodworking; Strong back and plans for building cedar strip canoes and kayaks; 10 inch table saw w/ redline fence; 14Inch Band saw; large belt sander; sanding table; 6 inch Jointer; wood working bench; approx. 40 hand planes; 40 spoke shaves; 50 clamps; cut off Miter saw; bench sanders; router table; work mate; Trailer; 10 ft tandem trailer; 2 wheeled garden trailer; Bees - There will be some bee boxes and Equip.

Gordon spent 40 years as a Class A Mechanic.
Lots of good tools.

LUNCH AVAILABLE

TERMS
Cash or approved cheque day of sale.
All announcements day of sale take precedence over ads.
Not responsible for accidents or parking.

AUCTIONEER
GARRY BARTLETT
(519) 587-4846
bartlett.theauctionadvertiser.com
Questions about this sale?
SUBSCRIBE TO OUR AUCTION NEWS
Click Here to Visit us On-Line!
200770665 :
---
3 SALES SHOWN ABOVE
THAT MATCH YOUR CURRENT SEARCH