A BILL HORST AUCTION
HUGE LIQUIDATION SALE


Of Telehandlers, Skid Steer, Excavator, Tractors, Forklifts,
Boats, Trucks, Trailers, Tree spade, Building Materials,
Construction, Automotive, Tools and Miscellaneous Items
to be held for
ANDON SALES LTD.

Viewing Friday October 25th from 9 am - 6 pm
TELEHANDLERS & EXCAVATOR: 2009 Genie telehandler GTH844 8000lb capacity, 44ft reach; 2006 JBC telehandler 506c 6000lb capacity, 42ft reach; Kubota KX19-2 mini excavator, closed cab, 3 buckets (well maintained).

SKID STEER & FORKLIFTS: 2017 Case skid steer SR220, closed cab, air, radio package, 200hrs w/ material bucket (bought new); LOADLIFTER 440 diesel 4WD forklift 10,000lb capacity, 30ft lift; Kliftking diesel 4WD forklift 6000lb capacity, 20ft lift; 1999 Genie lift diesel, 45ft reach, new tires (excellent condition).

BOATS, RV, BOATING & RV ACCESSORIES: 2005 SUN TRACKER 24ft pontoon boat, 60hp Mercury 4 stroke engine; 1999 Cruisers Yachts 34ft boat, inboard engine, new top (running); 1996 Wellcraft 24ft Volvo inboard/outboard; Monza 24ft (Donzi Hull) TR5 Mercury power speed boat; Onan Cummins RVQG2800 gas generator; AC/DC invertors; Automotive electric steps; propane stove; 3 way RV fridges(3-sizes); RV toilets; air conditioners for marine or RV's; electric lift cylinders; Clarion VT15108 flip down TV's; radios for Mercedes, Ford & Chrysler (all items listed in RV and boating are "New").

TRACTORS, TREE SPADE & SNOWBLOWER: Case IH 485 diesel 2WD, cab, 4400hrs, w/ front mount snow blade; soil conditioner attachment (sells separate); 1928 Fordson tractor; Vermeer TS-44 tow behind, gas powered portable tree spade with wiconsin gas engine; Lucknow 8ft double auger snowblower, hydraulic chute.

TRUCKS: 2012 FORD E-350 super duty flex fuel, dual fuel gas & propane wheelchair accessible passenger bus, good condition (sells as is); 2016 Mercedes-Benz Sprinter, new body w/ doors; Mercedes-Benz "new" body shell.

TRAILERS: 2002 32ft tandem/tandem pintle hitch float trailer, air brakes; approx 5 - 2011 AW 14ft heavy axle trailers w/ brakes; 2007 CIRRUS 20ft camper trailer (2 slide-outs); "New" 2018 & 2019 Hymer RV trailer kits, packages available.

SHOP: Ingersol Rand 185 diesel powered air compressor; Champion 25hp industrial air compressor; 2-"new" portable gas powered hot water pressure washers; Brandt KTD 63 bander; industrial shop vac; 2-dust collectors w/ 1hp electric motors; Delta industrial table saw; pallet jacks; industrial tables; industrial shelves; industrial storage bins; inventory of machine shop aluminum & steel; Delta radial arm saw," new" tool boxes, parts washer, selection of air, power, and hand tools, plus many other useful items to numerous to mention.

BLOCKS & BRICKS: approx. 4000 "new" 10" architectured split face buff building blocks; approx. 1500 8"-10" misc new & used concrete blocks; approx. 5000 reclaimed Yellow brick.

MISCELLANEOUS: 26-factory made steel trusses for 60ft x 100ft building; large quantity of new building material consisting of windows, doors, granite counter tops, lighting, electrical & plumbing; complete tractor trailer load of plumbing accessories (selling in 1 lot); large amount of material handling bins, wire baskets (3 sizes); large quantity of pallet racking & other racking; large quantity of industrial castors; approx. 50-4ft x 8ft 24 gauge s.s. sheeting; 3-skids of "new" 4" x 10ft steel studs; steel floor grating; large quantity of "new" 4ft x 8ft sheets PVC, plastic, puck board, & covered plastic panel; 4ft x 4ft 5/8" and ¾" finished plywood (covered on 1 side); scaffolding; safety rails; "New" 10,000lb trailer jacks; ANKO-PAL alternator load tester w/ 1hp electric motor, single phase; front mount snow plows & blades; fifth wheel hitch; PTO shafts; selection of pickup truck & van accessories," NEW" 6 volt batteries, and the list goes on and on.
Plan to attend this huge, interesting auction,
a sale not to miss, something for everyone.
(2 rings may be selling).

Large Equipment, Boats, Trucks, Trailers will sell at approx. 12:30 p.m.

LUNCH BOOTH BY BRIGHT FIRE HALL

For more information call Dave at 519-895-6535
To view photos visit
www.billhorstauctions.com

ALL ITEMS SOLD AS IS.
NO ITEMS WILL BE MOVED FROM PROPERY UNTIL PAID IN FULL

TERMS
Cash or cheque with proper I.D.
No debit or credit cards.
No buyers premium.
Proprietors & auctioneers not responsible
for accidents, injury, or loss of purchases.
Verbal announcements take precedence over advertising

AUCTIONEER
BILL HORST 519-595-2626
Questions about this sale?
SUBSCRIBE TO OUR AUCTION NEWS

Click Here to Visit us On-Line!
209077309 :
Saturday October 26 2019
Starts at 9:30 AM
575 Glen Forest Blvd
Waterloo, Ontario

Click above for Road Map Detail!
Get directions and travel time from the Google map.

Click here for Weather!
Of Automotive shop equipment; shop tools; and office supplies

for Lakeshore Service Centre
Partial List: Amco drum and brake lathe; ball joint press; Quaker state oil tank with pump; ball joint dial indicator; Snap on stool chest on wheels; water pump wrenches; exhaust pipe expanders; slide hammers; inner tie rod tools; spring compressor; CV boot tools; tie rod removers; wheel barring pullers; clutch alignment tools; fastener sets; hardware sets; brake pads; grease fittings; body shop dent remover kit; transmission jack; real gear mig 140 mig welder; alemite grease and hydraulic oil dispensers; tire repair kits; grinders; oil pumps; air conditioning tools; shop flood lights; air tank; air hose dispensers; various power tools; grinders; drills; battery chargers; torch cart; oils; vacuum hoses; water hoses; heavy duty vise; work tables; metal shelving; aluminum extension ladder; exterior oil tank and containment tank; parts washer; workbench; various inventory including brake lines; brake pads; lights bulbs; wiper blades; battery power pack; metal display signs; light up display signs; desks and office chairs; water cooler; bar fridge; file cabinets; combination fire safe; office supplies; and the list goes on and on.
Note
Pat has been in business for 38 years and is retiring; property is sold.
Cash, cheque, and debit.
Auctioneer
Jantzi Auctions Ltd.
Wellesley 519 656 3555
www.jantziauctions.com
Questions about this sale?
SUBSCRIBE TO OUR AUCTION NEWS

Click Here to Visit us On-Line!
208632425 :
Wednesday September 25 2019
DATE BIDDING CLOSES
Multiple Previews As Noted In Ad
Wednesday September 25th

21 King St. East
Colborne, Ontario

Highway 401 Exit 497 (Big Apple) 3 Min. Straight South
Click above for Road Map Detail!
Get directions and travel time from the Google map.

Click here for Weather!
A Marshall Gummer
SEPTEMBER ON-LINE MULTI-ESTATE AUCTION
Bidding Opens Friday September 20th 10am
Bidding Closes Wednesday September 25th 8PM

Previews
Friday/Saturday September 13/14 11:00am - 3:00pm
Friday/Saturday/Sunday September 20/21/22 11:00am - 3:00pm
or by appointment call 289-251-3767

Pick Up
Friday/Saturday/Sunday September 27/28/29 11:00am - 3:00pm
or by appointment call 289-251-3767
Over 300 Lots-Photos Being Added Daily Antiques, Art to incl. Pablo Picasso Gouache, Lily Osman Adams Watercolor, Suzor Cote Pastel, H.E.M. Sellen Scottie Dog Oil, Joseph Monk, Germaine Tramier,Nori Peter and more, Sterling Silver, 9KT-18KT Gold Estate Jewelry, Mid-Century Modern, Art Deco, Watches,Militaria Fishing Lures, Inuit/First Nations, Furniture, Lighting, Vintage Advertising, Collectibles and more.
Questions about this sale?
SUBSCRIBE TO OUR AUCTION NEWS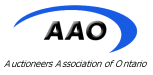 Click Here to Visit us On-Line!
208283384 :
---
3 SALES SHOWN ABOVE
THAT MATCH YOUR CURRENT SEARCH