DOHERTY'S AUCTION SERVICE
31ST ANNUAL HOLIDAY ANTIQUE AUCTION SALE
Including Estate & Antique Furnishings, Washstand, Parlour tables, Large pine framed mirror, Fantastic Selection of Early & Rare Coloured Oil & Electric Lighting including Gone with the Wind, Cranberry, Lanterns, Composition, Opalescent, Miniatures, Aladdin, Fairy lamps, Piano lamps, Hanging Parlour & Hall lamps, Patterned Stand, Footed Finger & Hand lamps plus accessories; Great selection of original Cast Iron Door Stops, 19th Century English Bowie knives, Royalty Items, Waterford & Baccarat crystal, Art Glass, Vintage perfume bottles, Antique Knights of Columbus sword w/scabbard, Scarce King Edward VII Ironstone tureen, German figural steins, Vintage Lionel locomotives, cars, etc; Orientalia including Imari, carved wood, Cinnabar, Cloisonné & Champlevé; Large Art Nouveau hammered brass jardinière, A selection of Antique sterling silver including 2 boxes, pair of candlesticks, Royal Crown Derby plate w/ Birks sterling rim, etc; Glass tumbler collection, Treadle sewing machine, Nice selection of Moorcroft pieces including vases & lamps, Antique Reference books, Cast figural table lamp, Oak display case, Royal Crown Derby Blue Mikado, Rare green Busy Betty washing machine & carriage, Royal Bayreuth, Pressed Glass items including goblets &tableware, Sterling fish servers in original case, (John Gilberts, 1876), Harrods London baby items, etc; Large selection of Estate Paintings, Lithographs, Prints, etc; Georgian brass bookends, Bronze bust, Custard Glass, Royal Vienna, Large Chinese Buddha, Jadite kitchenware including bowls, vintage mixer, spice jars, etc; Carnival Glass, Hudson's Bay coat & purse, Royal Doulton , Royal Worcester, B&G Figurines & Tobies, Coloured Hughes Cornflower, Quilts, Pine bonnet chest, Nice cased Apothecary scale, Match holders, Brass nautical lamp, Tumble-ups, Cranberry heater lamp, Rosewood tea box, B&H brass thermometer, Unusual folding display shelf, Figural Torchiere lamp, Vict. Bisque match holder/strikers, Early storage cupboards, Glass butter churn, Nantucket basket w/scrimshaw, Rare antique silver Cretan dagger Depression Era Items, Estate Jewellery including gold rings w/appraisals, 14K Jade earrings, Ivory pendant plus misc. vintage jewellery; Many Decorative and unlisted items.

AUCTIONEER'S REMARKS: Hope you can join us for this special auction. Wishing all of our auction friends and families a wonderful holiday season and a Happy New Year. Please check our website regularly for updates and join our Facebook page and follow us on Instagram for various posts and last minute inclusions. Next Estate Auction is Jan 4, 2020 at 10:00AM. Absentee bidding welcome on our website for those that are unable to attend.

Shipping available through Waltz Time Antiques Shipping for absentee bidders. Contact tomlemiski@gmail.com 905-846-2835. Canadian orders shipped through Canada Post & International orders shipped by USPS.
Preview at 8:30 A.M. day of sale
Lunch Available
TERMS
Cash, Debit, Visa, Mastercard with proper I.D.
10% Buyer's Premium.
Owner, Auctioneer or Hume's Auction Farm are not responsible
for accidents or property loss day of sales.
DOHERTY'S AUCTION SERVICE
AUCTIONEER: PATRICK A. DOHERTY
905-854-3577
See us at
www.miltonauctions.com
Questions about this sale?
pdoherty2@cogeco.ca
SUBSCRIBE TO OUR AUCTION NEWS

Click Here to Visit us On-Line!
215808202 :
Monday December 16 2019
DATE BIDDING CLOSES
Preview As Noted In Ad
55 City Centre Drive
Square One
Mississauga, Ontario

Click above for Road Map Detail!
Get directions and travel time from the Google map.

Click here for Weather!
Bier Markt Square One Mississauga
is closing to make way for another franchise

Location for preview and auction pick up is
55 City Centre Drive, Square One, Mississauga.

Online Auction will close Monday December 16th from 11am

Preview: Thursday December 12th 10am-3pm

Note New Removal Times
Tuesday December 17th from 11am - 7 pm
Wednesday December 18th From 8am - 2pm
Highlights Include: Pitco SG18 High Performance Fryer Bank With Filtration System, Southbend 10 Burner Gas Range With Salamander & Double Oven, Southern Pride SC-200 Commercial Smoker, Star Ultra Max 36" Thermostatic Griddle, (2) Star Max HD Radiant Charbroilers, Southbend Tilting Skillet, 6 Burner Counter Top Stove, 48" Silverking Refrigerated Chef's Base, 36" Beverage Air Refrigerated Chef's Base, Hoshizaki Ice Machine, Somerset CDR-100 Single Pass Dough Sheeter, Berkel 330M Prosciutto Slicer, Turbo Chef Panini High Speed Oven, True GDM-41 2 Door Sliding Cooler, Custom Made And Imported From Germany - 16 Tap Copper Beer Tower (Simply Stunning!) Perlick Back Bar Cooler, (3) Perlick Mug/Bottle Chillers, (4) Refrigerated Sandwich Tables - True, Beverage Air, True T-49F 2 Door S/S Freezer, Ture T-49 2 Door S/S Cooler, True GDM-23 Single Glass Door Cooler, (2) Custom Charcuterie Display Coolers, Masterbilt Single Glass Door Cooler, Bunn Coffee Brewer, Bun LPG2 Low Profile Coffee Grinder, Orved Multiple 315 Chamber Vac Sealer, Poly Science Immersion Circulator, Bakers Pride Counter Top Pizza Oven, 4 Well Custom Steam Table, 100 High End Barstools, 100 High Dining Chairs, 500' Booth Seating, 30", 48", 60" & 72" Granite Dining & Bar Height Tables, High End Patio Furniture, Perlick Bar Sinks With Speed Rails, S/S Tables, 2 & 3 Compartment Sinks, S/S Equipment Stands, S/S Wall Shelves, (10) Large Screen TV's - 80" & 60", S/S Spreader Cabinets, Qty Strip Heaters, Qty 2 Bulb Portable Heat Lamps, Qty Rubbermaid Rolling Ingredient Bins, Cambro Food Storage Containers, Full Size Sheet Pans, Aluminium Pots & Pans, S/S Pots & Pans, S/S Inserts, Polycarbonate Inserts, Rubbermaid Bus Carts, Dial Scales, Elegant Roll Top Chafers, HUGE QTY of Charcuterie Serving Boards, Huge Qty Cutlery & Plates, S/S Plate Cabinets, Qty Metro Racking, Cast Iron Cookware, Staub Mussel Pots, Thermal Servers, Cutting Boards, S/S Mixing Bowls, Glass Water Bottles, Beer Towers, Beer Tap Handles, Custom Stained Glass Wind ow, Collector Series Beer Steins, Rubbermaid Mop Buckets, Glass Storage Racks, Salad Spinners, Designer Light Fixtures, Artwork & MUCH MORE!
Questions about this sale?
kevin@haymach.ca
SUBSCRIBE TO OUR AUCTION NEWS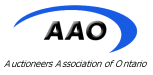 Click Here to Visit us On-Line!
214467105 :
---
3 SALES SHOWN ABOVE
THAT MATCH YOUR CURRENT SEARCH