For Mrs. Misty Santana
of Grand Road, Campbellford
(retiring from housekeeping)
plus others
All furnishings are in impeccable condition, some items purchased locally at Bennett's Furnishings store in Campbellford.

Antique wicker arm chair, beautiful modern wicker arm chair, wood & wicker shelf, Brown sofa, teak Queen size bed, beige arm chair, 2 teak upholstered chairs, floral water colour, cd's, corner shelf, press wood cabinets, 2 piece nesting table, blue steamer trunk, wooden lamp table, 2 chrome & glass top lamp tables, press wood book shelf, Queen size box spring & mattress, rattan round glass table & 2 chairs, newer King size bed, 3 drawer wicker chest, with matching mirror, wicker & rattan desk, large quantity of books, black wicker shelf, custom oak entertainment/china cabinet purchased from Bennett's. Round painted wicker lamp table with drawers, brown upholstered arm chair, black floor lamp. Computer table, black office chair, 6 drawer wicker chest, modern 4 drawer painted wicker chest, wine coloured futon, small painted 12 drawer chest, marble top glass front white cabinet, Eureka vacuum, linens, lamps, easel & frame, 2 glass doll show cases, wicker side chair, computer table, modern tall storage shelf, wicker tea trolley, painted white plant stand, various home decor/pictures, various candles & stands, various area rugs, mirrored chrome lamp table. 7 year old, rustic stained, steel blue harvest style table 43" x 68" (103" with leaves), 3 drawer rustic stained, steel blue server both purchased from Bennett's. dark finished sofa table, teak book shelf, brown recliner, wooden plant shelf, small wicker coffee table, brass pieces, umbrella base. Various plastic storage units. Various small kitchen Appliances, modern kitchen dishes, plates, bowls, cups & more, stainless pots & pans, pitchers & teapots, some crockery, cook books, glass & porcelain canister sets, metal decorative green open shelf. Royal Doulton figurines: Fair Lady 1962. Top O' The Hill 1937, A Lady From Williamsburg 1959. Coalport: Limited edition "Springtime", Goebel: West Germany, decorative giraffes, Modern sculptures, Sharpe table top stereo, Yamaha receiver, Paradigm speakers, lawn chairs, pottery vase, metal tile top table, tools, wheel barrow, garden tools, metal flowers, deck box, cast iron chairs, metal butterfly wall art, selection of lawn & garden ornaments, aluminum step ladder & more!
Plus a workshop of tools arriving for this sale!

Please call ahead to include your quality inclusions.

TERMS
Cash, debit, Visa, M/C, 10% buyers premium.
Removal day of sale
Snack bar

Packing & pick up service available!
Considering having an auction?
Call today for our full services private consultation on all of our auction services.
Providing excellence in customer service since 1980, 39 years.
Proud to be a Member of The Auctioneers Association of Ontario

Auctioneer/Executor are not responsible for any public
liability, accident, theft, or loss in connection with this sale.

KEITH MONK AUCTION SERVICE
(705) 875-1184
Questions about this sale?
SUBSCRIBE TO OUR AUCTION NEWS
Click Here to Visit us On-Line!
203326977 :
Wednesday July 24 2019
DATE BIDDING CLOSES
Multiple Previews As Noted In Ad
2889 Dundas Street
London Ontario

Click above for Road Map Detail!
Get directions and travel time from the Google map.

Click here for Weather!
Contents of Local Ice Cream Shop Paradise Cream,
Ice Cream Lab in Milton and 2 Other Restaurants.

Auction Closing
Wednesday July 24th @ 11am

Removal
Thursday July 25th 10am - 4pm
Friday July 26th 10am - 4pm

Preview
Monday July 15th - Friday July 19th 10am - 4pm
Carpigiani FP191 Pastry Machine
Soft-Serve Ice Cream Machine - Paid Over $15,000
3 Hollymatic Patty Forming Machines
Rational Combi Oven 101G Gas Self Cooking Centre, True T-72F 3 Door S/S Freezer, Traulsen 2 Door S/S Freezer, Traulsen UPT4812 48" Prep Table, True TSSU-48 48" Prep Table W/ Breath Guard, (2) Kelvinator KCBM23FSE Single Door S/S Freezers, (2) Garland Full Size Gas Convection Ovens, Omcan 60" Prep Table, Saeco 2 Group Espresso Machine, (2) IFI Refrigerated Display Cases, Masterbilt 60" Refrigerated Display Case, 68" 18 Flavour Gelato Display Freezer, Gelostandard 46" 12 Flavour Gelato Display Freezer, Garland 36" Electric Range - 4 Burner 12" Griddle, Vulcan 36" Gas Griddle, Vulcan LG500 70lb Propane Fryer, Vulcan 2 Burner Counter Top Stove, (4) True TUC-27 27" Undercounter Cooler, Eurodib 20Qt Mixer W/ Bowl Guard, 2 Door Glass Merchandising Freezer, Approx 12 S/S Worktables & Equipment Stands, Food Warmers, Class K Grease Fire Extinguisher, Garbage Bins, Ninja Blenders, Chefs Knives, S/S Inserts, Poly Carb Inserts, (90) Solid Wood Dining Chairs, Bar Height Bar Stools, Bar Height Tabl es, Beer Signs, Beer Glasses, Beer Draft Tap Handles, 20lb Electric Smoker, 27" Dry Bakery Display, 1950's Vintage Hamilton Beach Triple Head Milkshake Machine, (7) 42" LED TV's/Menu Display, Kilotech KPS 180M Digital Platform/Keg Scale, Dial Scales, Vacuum Sealing Machine, Table Top Deep Fryer, Bakers Pride Counter Top Stone Pizza Oven, Wall Shelves, Kilotech Bar Inventory Scale, Hand/Stick Blenders, Aluminium & S/S Frying Pans, Microwaves, Cash Drawers, Denon Amplifier, Pioneer Amplifier & Speakers & More Being Added
Questions about this sale?
SUBSCRIBE TO OUR AUCTION NEWS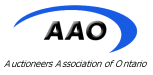 Click Here to Visit us On-Line!
203015684 :
Saturday July 20 2019
Starts at 10:00 AM
316 ANGELINE STREET
LINDSAY, ONTARIO

North off # 7 at Lights - 1km on Angeline St. - Just north of the Lindsay Exhibition Grounds
Click above for Road Map Detail!
Get directions and travel time from the Google map.

Click here for Weather!
THE "COMPLETE ESTATE"
of the late MIKE FRASER

GMC TRUCK - 2 JAGUAR CARS - 135 MF TRACTOR w/LOADER
MACHINERY - TRAILERS SHOP EQUIPMENT & TOOLS
LAWN TRACTORS - COMMERCIAL LAWN ROLLER
IB/OB BOAT COMPLETE HOUSEHOLD CONTENTS
VIEW OUR GALLERY OF 108 PHOTOS AS A SLIDE SHOW
1 or MorePhotos Added Wed Jul 17 06:17:39 EDT 2019
NOTE
Vehicles, Trailers, Other Lg. Item' Selling - 2PM
Electronic Music Mixers & More
• Ketron X4 Salton Mixer
• Sound Tech Quick Mix 6
• Sunn SR6520P Mixer
• Peavery XR 400 Mixing Amp
• Traynor 6400 Mixer Amp
• Speakers - 2 Fender, 1 Phonic
• 3 Hand Mics

Additional Shop & Misc. Items
• Mastercraft 125 PSI Air Compressor peak 2hp, 28 US Gallons
• New- 6.5 hp Gas Engine
• Mastercraft Rotary Tool Kit
• Propane Turkey Fryer

Chain Saws
• 14" Poulan P3314
• 18" Poulan P3818
• 35cc Poulan PP3516 AVX

5 Bicycles
• Fringe Supercycle
• Raleigh Avenger
• Super Cycle 1800
• Schwinn Aprodito
• Kranked
Vehicles
•2008 GMC Sierra SLE½ Ton Truck, One Owner, cab & half, 5.3L Engine, only 111,000 km, ExLong Solid Fold Box Cover, New Rubber - "Certified"
•1998 Jaguar XJ8- 8 Cylinder Vantum Plus - Sedan -162,000 Km., Leather Interior - always driven in Florida - just brought back to Canada last fall - "Certified"
•1987 Jaguar, 12 Cylinder, Abundo Plus, Sedan, Leather Interior, Head Light Wipers -128,000 Km
•Set of Good Tires off GMC 245 - 70R

Tractor & Machinery
•135 Massey Ferguson Tractor with 350 Allied Loader, 2721 Hrs.
•6' Agro Trend Single Auger Snow Blower
•New 12" Post Hole Auger w/3 additional augers - sold separately
•MF 10' 3Pth Disc
•6' 3Pth Blade
•3 Furrow MF Plow
•Walking & Ride on Plow

Trailers
1987 - 24' x 7' Wells Cargo Trailer, Tandem Axle - Aluminum
Stainless Steel Car Trailer with Beaver Tail, HD Electric Brakes, Dual Axles

Boat
Thundercraft - Magnum 190 Boat, Inboard/Outboard w/175 Mercury, 6 Cyl. Cuddy Cabin & Toilet on Easy Load Shore Lander Single Axle Trailer

Lawn Care & Lawn Tractors
•Commercial Self Drive - Ride On Lawn Roller w/ 9Hp Honda Motor; also Trailer to Transport Roller
•2072 Agro Trend Turf Track 14 Twin, 42" Cut
•582 Cub Cadet - 14Hp
•2165 Cub Cadet - 16hp
•Lawn Trailer
•Push Mowers
•Snow Blower Attachment for Lawn Tractor
•Tow Lawn Roller
•Set of Loading Ramps
•Grass Seeder
•Cement Lawn Ornaments

Shop Equipment
Lincoln 220 Mig Pak 15 Welder - as new
5000R Winpower - Powr-Pak, Coleman, Gas Generator - on Wheels
2Hp 25 Gal. Portable Air Compressor
Karcher Power Washer w/5hp Honda Motor
Delta 10" Table Saw with Heavy Duty Router in Table
Dewalt Radial Arm Saw
Shopcraft Table Belt Sander
King Belt & Disc Sander 14" x 6"
Delta Chop Saw
Shopcraft Grinder on Stand
Skil Jig Saw
Mastercraft Small Drill Press
Mastercraft Floor Model Drill Press
Acetylene Tank & Torches
Many Clamps
2 Tool Cabinets Full of Good Tools - cabinets sold separately
Lg. 2 Door Cabinet Full of Paints , Oils Etc.
Tall Aluminum Step Ladder

Household Content - Furniture & Appliances
Kelvinator 2 door Refrigerator w/freezer in the bottom
Kenmore 30" Range
Washer & Dryer
Small Kitchen Appliances - Kitchen Misc., Dishes, Some China- Cups & Saucers Etc.
Maple Dining Suite - Table, 4Chairs, Buffet/Hutch- light finish
Sm. Ped Dinette Table & 4 Chairs - light finish
Maple China Cabinet, Other Cabinets
White Leather Sofa & Love Seat
Sm. to Lg. Area Rugs
Wrought Iron Glass Top Coffee and End Tables
Table Lamps, Mantle Clock, Assorted Ornaments
Lg. Decorative Pictures
Sm. Flat Screen TV & Stand
Cast Iron Scottie Dog and Pup
Fancy Modern Desk
Sony Stereo System in Stand
3 Parlor Tables
Sm. Hall Table - Mirror and Sconces
Bedroom Furnishings:-
New Therapeutic Double Mattress & Bed
Queen Pine Bed, Dresser & chest
Additional Lg. Dresser, 3 Drawer Chest
Modern Toilet Set Stand
Bedding & Towels
Portable Wheel Chair
Rec. Room Contents
Raleigh Safari Man's Bike
Weslo Cadence 30.8CT Electric Tread Mill
Exercise Bike
NOTE:
This a Complete Estate and Mr. Fraser Was An Avid Auction Participant.
2 Auctioneers Selling from 10am - Household & Tools
Listing & Picture at
www.dougmitchellauctions.com

No BUYERS PREMIUM!
LUNCH AVAILABLE ~ ID. TO REGISTER ~ CASH/CHEQUE ONLY!

Auctioneers
Doug Mitchell & Jason McIntosh
MITCHELL AUCTIONS
OMEMEE 705-799-6769 2019

OWNER OR AUCTIONEER WILL NOT BE RESPONSIBLE
FOR ANY PUBLIC LIABILITY, PROPERTY DAMAMGE OR INJURY TO THE PUBLIC
IN CONNECTION WITH THIS SALE
Questions about this sale?
SUBSCRIBE TO OUR AUCTION NEWS

Click Here to Visit us On-Line!
201472820 :
---
10 SALES SHOWN ABOVE
THAT MATCH YOUR CURRENT SEARCH