A McArthur-Bessey Auction
for
Virginia & Doug Hansford
Retirement Sale
Cube Van & RV Trailer
2000 Ford E350 cube van, V8, rear roll-up door, bucket seats, rear access from cab, automatic, gas, white, 2 load bars in van, A/C, 120Kkm
1997 Golden Falcon, 5th wheel, RV trailer, 2 slides, 1 bedroom, bathroom & shower, pull-out couch, awning

Coolers & Freezers
Coldmatic walk-in cooler, 14'l x 9'w x 7'h, cooling unit on top, skid sized door; Novelty chest freezer-20cuft; double glass door True freezer; double glass door True cooler; Hussman produce counter, 8.3'w x 6.2'h x 3.2'd, remote compressor; Igloo cheese bunker, 51"l x 36"h x 33"d, rear storage unit, on wheels, digital temps; Cold deli counter, 50"w x 4' h x 43"d, rear storage, digital temps; Igloo pastry counter, 39"w x 53.5"h x 34"d, refridge does not work; Ice cream freezer, 47"w x 51"h x 27"d, 8 tubs on top with 4 under for storage; (3)chest freezers (Gilson, Danby, Coldspot) ; and much much more!

Retail Fixtures & Miscellaneous
Northampton MA Dipwell; stainless steel, knee control hand wash sink; (2)stainless steel prep tables(5'x2'x34"h & 6'x2.5'x33"h); (2)counter scales; Dynamic Dynacube dicer with 3 blades; Heat Seal machine; Compact Gastro Vac Pro cryovac machine & asst bags; bakery rack on wheels with cover; stainless steel 3-part commercial sink; Hamilton Beach comm milk shake machine; Resfab yogurt maker; qty food prep items(platters, trays, bowls, lg pots); price gun; Swan 3-camera security system; floor model deposit box; desk & office chair; lg portable roadside sign & letters; sm stainless steel utility cart; trays/cups/styrofoam pieces; sm rolling tool cabinet; 4x4 aluminum rolling skid; qty berry baskets(1qt & 6qt); Urolifter pallet jack, 5500lbs; Subway proofer/convection baking oven, on wheels; Nella steel utility cart; wheelbarrow; Uniwell cash register; Christmas tree stand; lots to see here!

Shelving/Displays
Consisting of the entire shelving & displays in this store. Lg qty wood shelving & displays; lg wood produce displays; shelving units; wall size humidor;(2)bushel basket shelving displays; white IKEA shelving; (2)sm white shelving units; wood sideboard; metal shelving; 1 sect HD racking; (3)chrome shelving units; qty plastic shelving; utility shelving; 3-sided slot wall display; various tables & displays; handmade checkout counter; 4 step wood tier stand, 8' tall; see webpage(listed at bottom) for full list of shelving sizes & types
Lunch Booth ~ Washroom Available
Note: No Buyers Premium Most units are only 3-5yrs old. All in good working condition.
Preview: Friday December 6th, 1-5pm.
Store is open prior to sale
Thursday - Sunday 10am-5pm
(you may view at any time)
Order of Sale
Small items, retail fixtures/shelving, fridges/freezers, truck & RV trailer
Terms & Conditions
Cash or Cheque with proper I.D. on day of sale.
Owner and/or Auctioneer will not be held responsible
for accident or loss on day of sale.
All items are sold "As Is".
All verbal announcements on day of sale take precedence over written ads.
Contact: Virginia/Doug (519) 939-7138
Auctioneers
Kevin McArthur (519) 942-0264 ~ Scott Bessey (519) 843-5083
For full listing & photos go to
www.theauctionadvertiser.com/KMcArthur
Cabinet and Shelving Details
Wood Shelving displays:
2'x5'- 4 shelves
3'x6'- 5 shelves
2'x51/2'- 5 shelves

Black Ikea shelving units
(2) 31 1/2"x80"

Humidor:
49"x74"

Bushel Basket Shelving unit:
20" x 54" holds 3 bushel baskets
2nd unit holds 5 med bushel baskets

White Ikea shelving units:
38" x 84 1/2"

Produce Displays:
(2) 100" x 37 1/2"

White Shelving units:
(2) 23" x 64"

Metal Shelving:
371/2x7" high x 12 1/2 deep

HD Racking:
1 section
and several more display and shelving type units
Questions about this sale?
SUBSCRIBE TO OUR AUCTION NEWS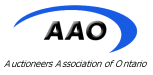 Click Here to Visit us On-Line!
213784429 :
Saturday November 23 2019
Starts at 10:00 AM
Bowman Auction Centre
7213 Line 86
Wallenstein, Ontario


Click above for Road Map Detail!
Get directions and travel time from the Google map.

Click here for Weather!
Farm Machinery, Farm Support Items, Tools,
Chainsaws, Snowmobile, Furniture, Antiques
Snowmobile: 2005 Polaris liquid cooled (VERY NICE).

Truck & Trailer: 2011 Chev 4x4 crew cab short box; 16' heavy steel deck tandem axle trailer.

Farm Machinery: 20' S-tine cultivator; 7000 JD 4 row narrow corn planter; 2 - NH 479 haybines; 15' 3pth S-tine cultivator; 1460 Gehl round baler; 1560 MF round baler; 350 bu gravity wagon on double reach truck tire gear; 250 bu gravity wagon w/ fertilizer auger; 8" x 40' grain auger; 6" x 30' transport auger; 7" x 40' grain auger; Vicon 8 wheel rake; Gehl 400 harvester w p/u head; 4 and 6 furrow Kongskilde plows; 12' sprocket packer; Ford 3 furrow plow; skid steer mount wood splitter; rubber skid steer tracks.

Snow Blowers: 8.5' Lucknow double auger; 8' Reist double auger; 7' Reist double auger; 7' New Idea single auger.

Misc. Agricultural: 180' chain link fence complete w/ posts; large stationary dust collector; variety of 4" augers w/ motors; double sided Ritchie heated water bowl; large steel job box.

Lawn & Garden: Variety of Stihl chainsaws; JD 185 riding mower; Lawn Shark commercial walk-behind mower (LIKE NEW); 1000 w suitcase generator.

Appliances: Upright freezer; top load washer; Scharpf spinner; dehumidifier.

Shop Equipment: 2 hp industrial wood chop saw; wood band saw; radial arm saw; 12" wood planer; portable dust collector; floor model drill press; small air compressor; small sand blaster; and more.

Furniture: Oak table w/ 4 chairs; unfinished cedar chest; 5 pc. double size bookcase bedroom set; solid oak single sleigh bed; 3 pc. cherry bedroom set; 4pc. white bedroom set; oak ext. table w/ centre leg; oak glider rocker w/ ottoman; 2 - oak blanket boxes; small oak hall bench; 6 - oak dining chairs; brown reclining sofa and love seat; double bed complete; blue sofa bed; 4 door china cabinet; rose recliner chair; 4 drawer file cabinet; office chair; 6 - padded stacking chairs; oak coffee and end tables; arborite table; oak chest of drawers; 2 - double box and mattress sets; oak double bookcase headboard; light brown sofa; brown pullout sofa bed; bookshelves; wall units; hall tree; folding chairs; 2 - oak night stands; and more.

Antiques: Bonnet chest; drop-front desk; treadle sewing machine; oil lamps; oxen shoes; tables full of smalls, too much to list!

Miscellaneous: Wall clocks; crokinole boards; toboggans; snow shoes; table full of toys; bedding; towels; framed pictures; live traps; ped. fan; stand up massager; seniors walker; Elmira wood burning cook stove; gas fireplace; lamps; bath chair; turkey fryer; 9 tables full of glassware, too much to list.

Notes: A large auction with lots of unlisted items. Lunch booth on site. Delivery available if needed. Preview is Friday from 1:30pm-5:00pm and doors open Saturday at 8:45am
Terms
Cash or cheque w/ proper I.D.
Questions about this sale?
SUBSCRIBE TO OUR AUCTION NEWS

Click Here to Visit us On-Line!
213741746 :
---
2 SALES SHOWN ABOVE
THAT MATCH YOUR CURRENT SEARCH