For Fern Koenig
(retiring from housekeeping)

VICTORIAN, ANTIQUE & CANADIANA FURNISHINGS.
BEAUTIFUL FULL SIZE HARP, CHINA, GLASS, COLLECTIBLES,
ART, GARDEN TOOLS, STERLING SILVER, PIANO,
SEWING ACCESSORIES & MORE!
Elmira Stove Works repro natural gas cook stove, marble top pine washstand (large), pine 3 drawer chest, pine kitchen table with drawer, 2 door pine wardrobe, large pine armoire, oak carved china cabinet, pine wash stand, oak platform rocker, smaller pine carved washstand, decorative doll sleigh, 2 miniature rocking chairs, pine smaller jam cupboard, 1/4 cut oak barley twist hall table & mirror, oak chair, pine book shelf, double pedestal carved oak desk, pine high stool, walnut chiffonier, oak table with drawer/silverware chest, beige floral arm chair, round carved burled walnut lamp table, apartment sized piano & bench, walnut cased regulator clock, 4 drawer spool chest, walnut corner curio shelf, open washstand, mirror & amber basin & pitcher, corner spooled walnut shelf, oak table with drawer, oak hall tree, pine small table with drawer, Lyon & Henry model #9033 harp with case, walnut lyre sheet music stand with light, oak carved barley twist sideboard, round legged oak dining room table with leaves, set of 4 carved oak barley twist dining room chairs, oak carved buffet, sheet music stand with drawers, walnut tea wagon, painted arrow back high chair, walnut carved side chairs, framed mirror, fumed oak washstand, oak drop leaf table, press back elm rocker, assorted doll furniture, pine table with drawer, pencil post mahogany single bed, walnut sewing chest with 3 drawers, carved oak armoire with mirror, oak blanket box, flamed walnut marble top step back chest, 2 pine washstands, 6 drawer birch chest, upholstered settee with one arm, walnut wooden canopy bed, white painted book case, Bridgestreet South Hampton regulator clock, various antique & modern prints & paintings, assortment of records, large assortment of amber glass, depression glass, crystal, cups & saucers, Lladro figurines, milk glass, collector plates, stained glass hanging lamp, vases, oil lamps, platters, electric lamps, biscuit jars, craft supplies, kitchen wares, small Appliances, sewing notions. Very large collection of previously packed china & glass. 12pc place setting Spode (Persia) bone china. Service for 8 Wallace sterling 17 plus side serving pieces & more!
Ladies & gentleman plan to attend
this wonderful old fashioned auction sale!

TERMS
Cash, debit, Visa, M/C, Cheque with ID.
NO buyers premium.
Removal day of sale.
Auctioneer/Warehouse owner are not responsible for any public
liability, accident, theft, or loss in connection with this sale.

Snack Bar.

NOW BOOKING ON-SITE AUCTIONS YEAR ROUND - COMPETETIVE RATES!
Considering having an auction?
Call today for our full services private consultation on all of our auction services.
Providing excellence in customer service since 1980, 38 years.
Proud to be a Member of The Auctioneers Association of Ontario

KEITH MONK AUCTION SERVICE (705) 875-1184
Questions about this sale?
SUBSCRIBE TO OUR AUCTION NEWS
Click Here to Visit us On-Line!
163127920 :
Friday May 25 2018
Sale Starts At 4:30 PM
Multiple Previews As Noted In Ad
Corneils Auction Barn
1241 Salem Road
Little Britain, Ontario

Located 3 mile East of Little Britain on Kawartha Lakes Rd 4
Click above for Road Map Detail!
Get directions and travel time from the Google map.

Click here for Weather!
Selling the contents of a Lindsay home plus others
To Include: local history books (including Fenelon Falls blue book) - 03 Ford Explorer (as is) - modern bedroom set - double craftmatic bed (with Eco Gel mattress, like new) - Mason and Risch apt size piano - 2 walnut Gibbard dressers - Oliver #9 typewriter - coffee and end table - Marconi floor model radio - chesterfield and chair - Evinrude antique outboard motor - outdoor gas fire table (new) - table top sandblasting cabinet - Delta 16" scroll saw - rolling cabinets - Mastercraft 10" tablesaw - Ryobi belt/disc sander - Raimondi Bulldog bullnose tile machine - General Sewerooter 1-3 electric machine - GE stainless steel fridge - Bosch natural gas convection stove - GE washer - Kenmore dryer - Kenmore 24" stove - Husqvarna LTH 124 riding mower - Qty of china, glass, household and collectable items
Greg Corneil
Auctioneer
705-786-2183 for more information

Terms
Cash, debit, cheque 10% buyers premium
VISA, MasterCard 13% buyers premium

Open for Viewing Non Winter Hours
Thursday from 8:30 AM to 5:00 PM
and 7:00 PM to 9:00 PM
Friday at 9:00 AM
Questions about this sale?
SUBSCRIBE TO OUR AUCTION NEWS

Click Here to Visit us On-Line!
166809763 :
Friday May 25 2018
Sale Starts At 5:30 PM
Spring Creek Road
HEPWORTH, ONTARIO

2 Blocks North From Tim Hortons, Then West On Spring Creek Road 5.62 km
Click above for Road Map Detail!
Get directions and travel time from the Google map.

Click here for Weather!
Questions about this sale?
SUBSCRIBE TO OUR AUCTION NEWS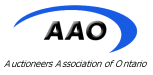 Click Here to Visit us On-Line!
165348359 :
Thursday May 24 2018
Sale Starts At 5:30 PM
Preview 1:30 PM
SHACKELTON AUCTION CENTRE
51570 Lyons Line
Springfield, Ontario

8 kms north of Aylmer on HWY #73 then 5 kms east of Lyons on Lyons Line OR
14 kms south of the 401 HWY on the Putnam Rd.
(EXIT 208 BETWEEN LONDON & WOODSTOCK)
Click above for Road Map Detail!
Get directions and travel time from the Google map.

Click here for Weather!
LARGE ANNUAL AUCTION
SPRING RECREATION, LAWN & GARDEN & ESTATE
Selling for local estates
MODERN FURNISHINGS: 4Pc pine bedroom suite; Roxton maple table & 6 chairs & buffet hutch; large two door armoir/wardrobe; modern paneled bed; oak blanket box; chest of drawers; childs oak rocker; oak magazine rack; 2 oak display stands; occasional tables & chairs; iron corner what not; 2 oak bar chairs; kitchen tables & chairs; lighted oak curio cabinet; TV credenza; wicker glass top table and chairs; Rustic pine wardrobe; glider rocker; leather sofa; leather sofa and love seat; sofas & chairs; brass and iron beds; large assortment of glass & china etc.

ANTIQUE FURNISHINGS: Oak bow front china cabinet with lead glass; slant top lift top desk; 7Pc Eastlake settee set; Victola; library table; oak library table; early kitchen cupboard; 2 oak arm chairs; trunk; blanket box; Malcolm side server; claw foot drum table.

COLLECTABLES: Molson mirror; lantern; butter box; horse clock; snowshoes; Pepsi & 7up crates; Jumbo bottle; Singer featherlight sewing machine; Session & Gilbert pillar clocks; oil lamps.

ApplianceS, ELECTRONICS ETC: Kenmore fridge & range; Kenmore front load washer; microwaves; Breville juicer; LG 55" 47" LCD TV; Yamaha PSR 170 keyboard; I Mac computer; Gateway laptop; Bissell upright vacuum; oscillating floor fans; JVC & KLA speakers; Tempo 611T power treadmill; Sportcraft TX400 power treadmill.

CARS: 2014 Lincoln MKS car - loaded - 143,000kms -certified; 1988 Cadillac.

MOTORHOMES & CAMPERS: 2009 Flagstaff Forest River pop up trailer; 2007 Sydney Outback 28' 5th wheel - 1 slide out; 2005 Jayco Granite Ridge 30' motor home - 72,000kms - excellent; 2004 Keystone Springdale 26' trailer; 2001 Pioneer 27' trailer; 2000 Jayco Eagle 28' 5th wheel - 1 slide out; 1998 Fleetwood 30' motorhome - Ford V10 - 56,000 miles; 1994 Four Wins 26' 5th wheel.

CARGO TRAILER: 2009 Kargo Max 16' t/a enclosed cargo trailer;

NEW TRAILERS: Precision XST & XMT ATV/Garden trailers; Freedom The Boss ATV trailer; Freedom 4'x8' folding trailer; Freedom Fast Fish -for 7'-14' boats; Freedom Fast Fish jet ski trailer;

NEW BOATS, DOCK & TRAMPOLINE: Freedom Mississippi 9'&11' inflatable boats; new covers for 9'&11'boats; Freedom dock/swim platform; Freedom 3M water trampoline.

XUV, GOLF CARTS & GO CART: 2012 John Deere 550XUV S4 4WD side by side - 350hrs; 2008 Polaris Ranger 4WD - 730hrs; 4- EZ GO electric golf carts; Runmaster dune buggy/go cart - bad engine;

MOTORCYCLES: 2006 Suzuki Boulevard 650 customized motorcycle; 1992 Kawasaki 1100 Zephyr.

LAWN MOWERS: Kubota ZD326 zero turn mower - 759 hrs; Kubota F3060 diesel front mount 60" mower; 2004 Walker commercial mower; Agco Allis 1614H lawn mower c/w snow blower; Cub Cadet LTX1142 lawn mower-95hrs; Berco 47" front mount broom - will fit JD GX345.

BOAT & KAYAKS: older Peterborough 16' boat with Johnson 35hp motor; Old Town 2 person kayak; Ecomarine 1 man kayak; 2 - new Kayak trolleys;

BACKYARD, LAWN & GARDEN: Thor Stainless Steel outdoor pizza oven - new; Thor stainless steel patio heaters - new; Thor portable stainless steel BBQ - new; new garden carts & childs wagons; Easy Kleen Magnum Gold 4000 gas powered hot water power washer - new; approx 10 cord of split firewood; Yard Commander lawn sweeper; Remington pole saw; Weber portable BBQ; Homelite gas weed trimmer; push mower; wheel barrow; aluminum step & extension ladders; blue fountain ball; electric power washer; Homelite 23AV chainsaw; wooden muskoka chairs; assortment of new concrete benches and ornaments; qty of live edge lumber.

NEW TIRES: 8-11R22.5 Firemax drives; 8-11R22.5 Firemax steers; 8-11R24.5 Firemax drives; 4-235/85R16 Firemax truck tires; 4-245/75R16 Firemax truck tires.

TRACTOR & FARM EQUIPMENT: Massey Ferguson 35 diesel; Lucknow 5' 3PTH snowblower; MF 3F 3PTH plow; MF 3PTH disc; 8' 3PTH cultivator.

FIREARMS & ANGLING: Enfield .303; Traditions 50 cal black powder; Italian black powder; hard gun case; qty of fishing lures, rods and reels.

CONCRETE ORNAMENTS: approx 50 new concrete lawn & garden ornaments and benches.

TREES: approx 100 fir & cedar trees 8'-12' tall.

GREENHOUSE EQUIPMENT: 29-18" Greenhouse HAF fans; 35-Nivolator Greenhouse vertical fans; 41-Shaefer 12" ventilator fans; 43-12"x12' ventilator flex ducts; 10-600W HPS Gavita light fixtures; 30-1000W Magnetic switchable remote ballasts - HPS & MH compatible; 30- reflector, bulb & HPS bulb assemblies; 8-new 600W remote digital light ballast; 12-1000W HPS/MH light sockets; 6-C02 burners; 4-cold misting Hydro foggers; 3-Aeroponic table -180 cuttings.

WOODWORKING & SHOP EQUIPMENT: 10 gallon shop vac; jack stands; bar clamps; forstner bits; drill bits; router bits; Delta router & table; Campbell Hausfeld & other portable air compressors; Delta & Toolex drill presses; Mastercraft belt/disc sander; Portable Cable router; B&D compound mitre saw; King bench grinder; Champion air hose & reel; Dewalt 20V impact & drill; power tools; Toolex 10" table saw; Lincoln 225 welder; Mastercraft 12" planter; Ryobo 10" planer; Excalibur scroll saw; lawn mower jack; tool chests; steel shelving.
TERMS
Payment by Cash, Cheque, Interac, Visa or M/C night of auction.
Ten percent buyers premium.
Everything sells unreserved with the exception of the Lincoln & a few RV's.
Lunch booth on grounds.
Viewing begins at 1:30pm day of auction.
PLAN TO ATTEND THIS HUGE AUCTION WITH 3 AUCTIONEERS SELLING.
SOMETHING FOR EVERYONE - BRING A FRIEND!!
DRESS ACCORDINGLY AS ONE AUCTIONEER WILL BE OUTSIDE MOST OF THE EVENING.
OVER 300 PICTURES ON OUR WEBSITE

MIKE, JOHN, LES & CAM SHACKELTON - AUCTIONEERS
Shackelton Auctions Inc
519-765-4450

Questions about this sale?
SUBSCRIBE TO OUR AUCTION NEWS

Click Here to Visit us On-Line!
166728651 :
Thursday May 24 2018
Sale Starts At 2:00 PM
Preview 12:00 NOON
Jacob Auction Centre,
185 Herbert Street
Mitchell, Ontario

Click above for Road Map Detail!
Get directions and travel time from the Google map.

Click here for Weather!
Of Furniture; Antiques; Collectables; Tools; and Miscellaneous
Furniture: Imperial oak table and six chairs; Imperial oak buffet-hutch; electric lift chair; recliner chair; wood table and 4 hoop back chairs; queen size and loveseat size sofa beds; matching Canadian made sofa and loveseat; sectional chesterfield with recliner and lounger; wicker arm chair; wing back chairs; pr. of matching loveseats; modern coffee and end tables; Bombay credenza and mirror; 1940's china cabinet and buffet; walnut sewing cabinet; 3/4 mattress

Unfinished Furniture: 12 unfinished ladder back chairs; 10 counter height bar stools; two 3 piece childs table and chairs; 4 bar stools; 3 swivel bar stools; queen size bed with storage drawers beneath

Appliances: Woods deep freezer; Panasonic microwave; infrared heater with remote; Philips and Colby flat screen TV's; Sony and Pioneer DVD players; Kenwood stereo system; electric fireplace in mantel

Antiques: Fumed oak drop front secretary; oak parlor table; nursing press back rocker; washstand with harp; hoosier cupboard bottom; drop leaf table

Country Collectables: Humpty Dumpty egg crate; GE bakelite case radio; quart and half gallon Beaver jars; Star quart; The Rose half gallon; Wallaceburg Gem quart; lanterns; Royal Purple tin; repro DeLaval trays; sleeves of Milverton Creamery bottle caps; assorted milk bottle caps; advertising lead pencil collection; Ceylon tea tin; approx. 50 yardsticks; 1958 Montreal Forum Sports magazine; assorted HO train engines, cars, track and accessories; old beer bottles; apple peeler; Royal typewriter; Edgeworth tobacco tins; milk bottle crates; milk bottles including Bordens SS pint, Palm SS pint, Maple Dairy SS pint, Hanover Co-op SS pint, Kawartha Dairy 1/2 SS pint, Rosemount Dairy and Ontario Creamery embossed pints; wooden wool winder; crocks; cheese boxes; yardsticks; wooden iron board; lighted Coors light sign; brass gauge; copper fire extinguisher; brass fire nozzle; wooden rolling pins; opera glasses in leather case; coal oil lamps; beaded ladies purse; Super Bowl quarterback collector plates; 12 plates of Hockey Golden Era series

Glass, China & Flatware: 12 place setting of Wallace Rose Point sterling flatware with extras; six piece sterling dresser set; 40 Royal Doulton figurines including: (HN numbers in brackets) The Master (2325), Stop Press (2683), Lunchtime (2485), Thanksgiving (2446), Taking Things Easy (2677), The Laird (2361), Robin Hood (2773), The Wayfarer (2362), The Doctor (2858), Boy from Williamsburg (2183), Friar Tuck (2143), The Jovial Monk (2144), The Detective (2359), Rest Awhile (2728), Thank You (2732), Good Morning (2671), Good Friends (2783), Schoolman (2223), Georgina (2377), Kathy (2346), Tess (2865), Amy (2958), Child from Williamsburg (2154), The Mask Seller (2103), The Wizard (2877), Janet (1537), Silks and Ribbons (2017), Sweet Dreams (2380), Tuppence a Bag (2320), Romance (2430), Sweet Thoughts (2382), Edith (2957), Francine (2422), Linda (2106), Home Again (2167), Ellen (3020), Lily (1798), Dinky Do (1678), Bo Peep (1811), Ivy (1768); two Irice perfume bottles; 12 inch Moorcroft bowl; collectable glass and china including: RS Prussia, Limoges, Royal Albert, Bavaria, Paragon, depression, cornflower, carnival, Germany, opalescent, Iris, Royal Winton, Doulton, cheese boats, salt sels, moustache cups, etc; 8 plus setting of CH Field Haviland Limoges with extra serving pieces; A. Lanternier Limoges 10 place setting with extra serving pieces; costume jewellery

Shop and Yard Related: Cub Cadet RTZ 42in zero turn mower; two Craftsman fine dust collectors; Craftsman Rotary tool bench c/w table saw, scroll saw, and combination sander; Busy Bee 15in scroll saw; Mastercraft bench top drill press; Craftsman 19V tools; sand blaster tank; wheel barrow; Power Pro 5500 watt gas generator; Scotts fertilizer spreader; Campbell portable air compressor; garden tools; power and hand tools; clamps of all descriptions; electric impact; Kreg jig set; Craftsman biscuit joiner; Craftsman electric planer; mortising chisel kit; micrometer set; router bits; King inspection camera; hardware; step ladders

Miscellaneous: Seniors rollator; Granada and Winston guitars; Pioneer car stereo; Pioneer multi-disc player; fishing reels and tackle; Minn Kota electric trolling motor; Spyder semi-automatic paintball gun and equipment; Recoton wireless speaker system; Lego; childrens books; small electric Appliances; cookware; double George Forman grill; childs rubber tired wagon; childs plasma car

Stamps: (Sold at 2:00 PM) Large assortment of Canada Post First Day covers from 1972 thru 1997; Canadian, American and Foreign stamps in albums, sheets, etc.

Auctioneers Note: Large double ring auction. Terms: Cash, Interac, Visa, Mastercard, Cheque with ID. 10% buyer premium.
Proprietor: Stratford and Kitchener Estates

Auctioneers: David and Doug Jacob 519-348-9896
Questions about this sale?
SUBSCRIBE TO OUR AUCTION NEWS

Click Here to Visit us On-Line!
166652784 :
Thursday May 24 2018
Sale Starts At 6:30 PM
Preview 5:30 PM
Spring Creek Road
HEPWORTH, ONTARIO

2 Blocks North From Tim Hortons, Then West On Spring Creek Road 5.62 km
Click above for Road Map Detail!
Get directions and travel time from the Google map.

Click here for Weather!
PLEASE NOTE NEW DATE
NOW ONE DAY EARLIER
THURSDAY MAY 24 2018

Note
Box Lots Starting At 6:00 P.M.

PARTIAL LISTING

NO PHOTOS CURRENTLY POSTED TO THIS SALE
Antiques, Collectibles, Contemporary Furniture, Household,
Appliances, Tools, Lawn & Garden, Sporting

Watch Our Web Site For Complete Listing
Questions about this sale?
SUBSCRIBE TO OUR AUCTION NEWS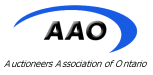 Click Here to Visit us On-Line!
166331426 :
Thursday May 24 2018
Sale Starts At 10:00 AM
K.W. Khaki Club
2939 Nafziger Road
Wellesley, Ontario

2 miles south of Wellesley
Click above for Road Map Detail!
Get directions and travel time from the Google map.

Click here for Weather!
Of Tools, Antiques, Household Goods and Miscellaneous Items
HOUSEHOLD: 2 - 3pc. bedroom suites & 2pc. white bedroom suite (all double). Roxton maple 8pc. dining room suite. Roxton maple table & 4 chairs. Dining room table & 6 chairs. Pine centre pedestal table and 8 chairs - nice. Roxton end tables, lamps & shelving. Hutch/buffet. Leather burgundy reclining sofa - excellent. Pine corner cabinet. Corner what-not stand. Cedar chest. Cream leather sofa. Upholstered lift chair. Rockers. Wicker furniture. Kirby vacuum. Electronics. Yamaha keyboard. Seagull Coastline S5 acoustic guitar. Epiphone Les Paul Jr. electric guitar. Electric meat slicer. Silverware in chest. Smaller pressure cooker. New bedding. Household goods, etc.

ANTIQUES/COLLECTIBLES: Old wood stove. Rocker. Hall bench. Old scales. Mantle clock. Hummel's (West German figurines). Peanut jars. Graniteware. Cameras. Mantle clock. Lanterns. Apple peeler. Assorted crocks up to 15 gal. Milk bottles. Medicine bottles. Early strap on skates. Brass door knocker. Set of china. China & glass (Belleek, Blue china, coloured glass, fruit plates, fancy bowls & plates, etc.).

MISCELLANEOUS ITEMS: Murray 14.5hp snow blower, 29in. - good. Gas pressure washers. Small pressure washer. Good assortment of hand, power & cordless tools (including Dewalt & Milwaukee). Dewalt cordless air stapler. Bosch compound mitre saw. Sawzall. Airless sprayers. Tools chest. Portable air compressors. Bridgestone Blizzak 265/65R18 set of 4 winter tires. Jeep cover. Roof hoist. Alum. ladders. Portable stairs. Big 8 wheel barrow. Appliance cart. Motorcycle helmet, jacket & accessories. Guns (2 shot guns & 1 - 22 rifle, PAL required). Garden tools, etc.
See
www.gerberauctions.net
for photos.
Terms
Cash, cheque or debit with I.D.
10% Buyer's Premium
We Strive To Serve You Better
GERBER AUCTIONS LTD.
Auctioneering and Appraising
519-699-4451 or (519)698-0138 or (519)498-7126
2827 Hutchison Rd., R#1 Millbank (Crosshill)
Questions about this sale?
SUBSCRIBE TO OUR AUCTION NEWS

Click Here to Visit us On-Line!
165258562 :
Wednesday May 23 2018
DATE BIDDING CLOSES
Preview As Noted In Ad
2889 Dundas Street
London, Ontario

Click above for Road Map Detail!
Get directions and travel time from the Google map.

Click here for Weather!
MAY RESTAURANT & FOOD EQUIPMENT AUCTION

Auction Closing On: May 23 @ 5 PM EST
Location: 2889 Dundas Street, London ON
Preview: May 22 & 23 from 9 AM - 5 PM
Removal Dates: May 24 & 25 from 10 AM - 4 PM

FEATURING CONTENTS OF A RECENTLY CLOSED BUTCHER SHOP
AUCTION HIGHLIGHTS:
Hobart 4346 Mixer Grinder, CookShack SM260 250lb Mixer Grinder, Hobart Automatic Meat Slicer, (2) Holly Matic Patty Makers, Garland XPE36 36" Express Grill, (2) Merry Chef Eikon E3's, New Pitco 40C+ Gas Deep Fryer, 10 Month Old True Tssu-72-30 72" Mega Top Sandwich Table, 10 Month Old 3 Well HD Steam Table, Bizerba RD 2/63 Double Chamber Vac Sealer, True Tsid-48 48" Refrigerated Display Case, (3) Deep Fryers - Vulcan & Pitco, True T-23f S/S Single Door Freezer, QBD Combo Grab N Go, (3) Round Up High Speed Toasters, Digital Weight Scales With Readout & Printer, Robot Coupe R 301 Ultra Food Processor, Eurodib 8" Meat Slicer, (3) Eurodib Double Panini's - Double Ribbed & Double Flat, Butcher Shop Lug Bins, Heated Wrapping Station, Vollrath Round Warmers, Wooden Serving Boards, Slide Top Merchandising Freezer, S/S Tables, Garland 4 Compartment Dedicated Holding Cabinet, (2) 12" Meat Slicers, Storage Racking, Blodgett Electric Convection Oven, Etc.
Questions about this sale?
SUBSCRIBE TO OUR AUCTION NEWS
Click Here to Visit us On-Line!
166038276 :
Monday May 21 2018
Sale Starts At 10:00 AM
Ballantrae
Community Centre
5592 Aurora Road
Stouffville, Ontario

1 km east of Hwy 48, Stouffville
Click above for Road Map Detail!
Get directions and travel time from the Google map.

Click here for Weather!
A Clarkson Auction
Victoria Day Sale
A large selection of Woodworking tools and Equipment,
Kayak with paddle, Furniture, Glass and China,
Garden Furniture and Tools.
Sale held for a retired wood worker hobbyist who attained strong dedication towards his wood working projects and therefore purchased quality tools and equipment as read below and viewed on our photo page.
No Buyers Premium!!!
Woodworking Tools and Equipment- Delta oscillating table top spindle sander; Trade Master 14" heavy duty bandsaw; Durex table top drill press; Rigid Dremel saw; Trademaster 10" builder table saw; King industrial joiner planer; router table with router and some accessories; Rigid shop master; shop filtration system; Rigid jobsite air filtration system.

Rigid high speed rotary saw; Power nailers; air chisel; Rigid belt sander; Porter Cable biscuit tool; hand planers include Millers Falls; cable fisher; assortment of wood clamps and "c" clamps; heat gun; containers of hardware; Rigid basin wrench; woodworking magazines; organizers full of hardware; 220 volt extension cord; woodcarving kit; paper cutter; bolt cutters; electric drills; Makita screw gun; orbital power sanders; framing clamps; wood vise; tool belt and pouches; Rigid vacuum; manual tabletop cutter; shop work light; 6" universal surface grinder; Skil circular saw; anti kick back hold down clamp. levels; pipe wrench; tape measures and much more.

Porter Cable small air compressor; Troy built tomahawk chipper shredder; Simonize pressure washer; wheel barrel; Appliance cart; 28' extension ladder; Stihl chain saw; Stihl weed wacker; Stihl leaf blower; battery charger; 2 hand dollies; Toro lawn tractor with mower and snow blower; Brute push mower; Moto Master mobile booster pack; other hand tools include wood splitting maul; axes; shovels; racks; hoes etc.

Kayak- One person Kayak with paddle.

Furniture- an excellent selection of home ready pieces including a large oak custom built 7 drawer dresser (very outstanding piece). Lingerie chest; dining room sideboard; china cabinets; dressers; chest of drawers; end and coffee tables; rocking chairs; antique tabletop Singer sewing machine; 1980/90's, nine piece dining room suite includes a buffet with hutch; 3 sectional wall unit with built in china cabinet and entertainment unit, (great storage); dresser with vanity mirror; upholstered chesterfield modern and clean as new; dark pine dresser with mirrored hutch top; pine 4 poster double bed; 6ft high bookcase;

Glass and China- a number of collectible and everyday pieces.

Miscellaneous- Ab twist exerciser; stability ball with pump; weather vane; grow lights and trays.

Collectibles- quantity of LP's.
Interac / Debit, Visa, MasterCard.

Notice !!!
Thank you for using your Interac/Debit Card and not
Visa or MasterCard when cashing out at our auctions.
You save us the deposit fees of these cards,
we in return we save you the buyer premium.

A buyer premium is just another tax on life,
the way we build our auctions along with controlling unnecessary overhead
makes it easily unnecessary to further gouge our buyers.
Questions about this sale?
SUBSCRIBE TO OUR AUCTION NEWS

Click Here to Visit us On-Line!
165776821 :
---
17 SALES SHOWN ABOVE
THAT MATCH YOUR CURRENT SEARCH