CONTINUING WITH LIVE HOSTED
WEEKLY HAY & STRAW AUCTIONS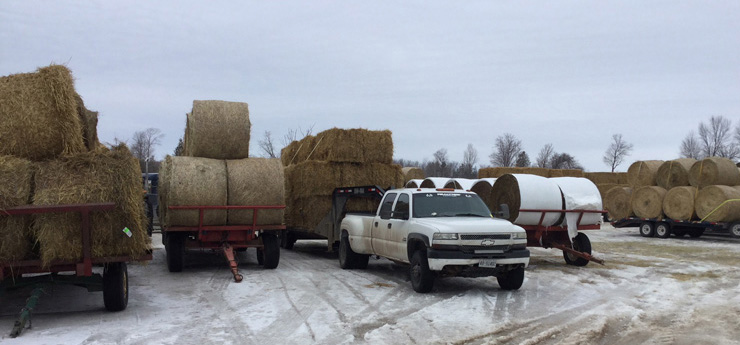 We have been granted permission by
the Grey-Bruce Health Unit
and the local municipality
to resume hosting
HAY & STRAW AUCTIONS
Auctions are now held weekly to reduce sale size.
We ask that the following requirements are met
:
*all attendees must be feeling well and not knowingly
having been exposed to anyone with COVID-19
or been outside Canada in the last 14 days
*auction will be drive through so consignors can stay in their vehicles
*2 metre social distancing is mandatory
*PLEASE, prospective buyers only, all others stay in your vehicle
ACCEPTING CONSIGNMENTS
Tuesday Afternoons Prior to Sale and
Wednesdays up to sale time - no appointment rquired.
TERMS
Cash Sale Day, Cheques with ID
Owners, Auctioneers, Organizers not responsible for
accidents, injury, deletions or loss of property sale day.
All verbal announcements take precedence
over written material.
LOADER AVAILABLE
General Manger: Orvie 519-338-5267
Sales Yard: 519-509-2828