A HAYMACH AUCTION
Construction Retirement Sale
Construction & Collectibles

Online Auction Only

Closing Wednesday October 30th @6pm

Preview: Monday October 21st - Friday October 25th 10am - 4pm

Removal: Thursday October 31st & Friday November 1st 10am - 4pm
2017 Dodge Ram Laramie Longhorn With Limited Edition Decals:
71,000kms - V8 5.7 LTR Hemi Engine With Cylinder Shutdown
Fully loaded Longhorn - Power Leather Bucket Seats, Power Windows, Chrome Running Boards, 20 Inch Sports Wheels, Sprayed Bed-Liner, Folding Mirrors, Heated Steering Wheel And Seats, Vented/Cooled Seats, Power Rear Glass, Fog Lights, Remote Starter, Push Button Start, Tow Package, Rear Camera, Pearl White exterior With Brown Leather seating, Sunroof, Navigation System, Bluetooth, Back Up Camera, Front & Rear Sensors, Alpine Audio System, Automatic High Beams

Highlights:
NPK C4-A Backhoe Plate Compactor, Case H-580 12" B-20 Backhoe, Backhoe Fork Attachemnet, Pipe Laser, Stihl TS420 Cutqik Concrete Saw, Stihl TS 760 AV Cutqik Concrette Saw, 1800 ProSine Invertor, 4000 Watt Generator, Ridgid 3000 PSI Gas Power Washer, 500 Gallon Storage Tank, Ford F-150 Topper, Safety Harness, Man Hole Cover Lifter, Rotary Hammer Drill, Flaring Tools, Rigid Pipe Threading Stand, Aluminum 100 Gallon Gas Tank, High Visibility Coveralls, Recipricating Saw, Eelctric Fence Control, Water Pump, Intake Hoses, Length Of Galvanized Pipe, Kerosene Pail, New Drum 80W-90 Gear Oil, Harley Davidson Leather Jacket, Oil Cans, Bonnet Chest With Mirror, Shabby Chic Original Paint Chest Of Drawers, Sudbury Brewing Co.(Northern Brewing) Bronze Plaque 1938, Explosives Crates, From Cobalt Silver Mine, 1948 Fridgidaire Electric Range, Milk Cans, Cast Iron Cauldron, Castrol Oil Cans, Oil BP Pail, Labatt's 70's Thermometer.
Questions about this sale?
SUBSCRIBE TO OUR AUCTION NEWS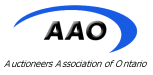 Click Here to Visit us On-Line!
210667429 :
Wednesday October 30 2019
DATE BIDDING CLOSES
Preview As Noted In Ad
2889 Dundas Street
London Ontario


Click above for Road Map Detail!
Get directions and travel time from the Google map.

Click here for Weather!
Contents of Olde South Wine Bar Restaurant,
Roadhouse Renovation & Franchise Bakery Closure

Online Only Auction Closing: Wednesday October 30th 2019 @11am

Auction Removal
Thursday October 31st 10am - 4pm
Friday Novemeber 1st 10am - 4pm

Auction Preview
Monday October 21st To Friday October 10am - 4pm
Highlights Include: $30,000 Garland MMG9501 High Performance Gas Clamshell Griddle, $15,000 Vulcan 48C-4B24GT 48" Range With Convection Oven 4 Burners 24" Thermostat Controlled Griddle & Reinforced Shelf With Salamander On Castors, 8' x 8' Walk In Cooler, 8' x 8' Walk In Freezer, Moyer Diebel Conveyor Glass Washer, True Glass Door Back Bar Cooler, True T-49F 2 Door S/S Freezer, True TSSU-72-30M 72" Mega-Top Sandwich Table with Double Overshelf, Blodgett Full Size Gas Convection Oven, Garland US Range 6 Burner Range, Stero Under Counter High Temp Dishwasher (4 months old),True GDM-49RL Rear Loading Glass Door Cooler, Thermatek 6 Burner Gas Range, MKE 6 Burner Gas Range, 60" Metalfrio Sandwich Table, (2) Perlick Bottle Coolers, (3) True Slide Top Bottle Coolers, MKE High Performance Deep Fryer, General 2 Door Sliding Glass Cooler, QBD 2 Door Sliding Glass Door Cooler, Wells 24" Gas Griddle, Bakers Pride XP Series 40lb Deep Fryer, GT Knight Series Under Counter Glass Washer, (2) Under C ounter Ice Machines, Double Stack Garland Gas Convection Oven, (2) Customer 84" Black Leather Booth Seats With Metal Frame - Build Cost $4500, 80 Wood Dining Chairs, 30 Tables With Ornate Cast Iron Bases, Bar Height Stools, Island Originals Blending Station, New Heavy Duty S/S Wall Shelves, Delfield 32" Prep Fridge, S/S Tables, Heated Carving Station, S/S Hot Dog Roller, (2) Danby Designer Dual Zone Wine Coolers, Never Used Chamber Vac Sealer, Chef Knives, Cast Iron Frying Pans, Chafing Dishes, Bunn Coffee Brewer, 1,000's of Dinner Plates/Saucers/Mugs & Bowls, Qty Residential Appliances Including - Fridge/Freezers, Upright Freezers, Gas Range & More.
Questions about this sale?
SUBSCRIBE TO OUR AUCTION NEWS
Click Here to Visit us On-Line!
209333526 :
---
2 SALES SHOWN ABOVE
THAT MATCH YOUR CURRENT SEARCH