WEDNESDAY SEPTEMBER 25 & THURSDAY SEPTEMBER 26
SALES @ 6: 30 pm

Contents a Newmarket Estate, Local area homes, Qty. Of New tools
Wednesday September 25: Triton work centre table saw, 5' work bench, Danby 5200 BTU window A/C unit, Delta 15" scroll saw, Master craft 4" grinder, Master craft cordless drill, Moto master power box, Mastercraft shop vac, Master craft rotary tool set, 17" elec. Tiller, 531cc & 16hp gas engines, pressure washer, Rubbermaid work centre, Job mate blower, cordless drills, garden hoses, Barb wire, 4; levels, 3 wheel dolly, Simonize buffer, antifreeze, bungee cords, 6 pc. Extra long screw driver set, bar clamps, water wands, Master craft wrench sets, booster cable sets, Moto master battery booster, Mastercraft graphite hammers, tow straps, rope, power cords, tape measures, HD pruners, Master craft socket sets, qty. New tool boxes, portable elec. heater, portable work lights, folding camp chairs, pine French door, anti freeze, pliers, snips, screw driver sets, hammers, bow saws, hand saws, garden acc., Job Mate tool sets, sm. power tools, grass seed & lawn fertilizer, good box lots, snow shovels, brooms, axes, rakes, garden shovels, plus much more.
Thursday September 26: Ant. Drop front desk, lge. Pie safe cabinet, 3 pc. Wrought iron Bistro set, Mahogany server, 2- lge. Pine pantry cabinets, drop leaf kitchen table w/ Barley twist legs, qty. of Folk art pine cabinets, milk can, foot stool, single maple bed, Mahogany swing mirror dresser, Grandfather clock (new), Ash 3 drawer dresser, ornate walnut kidney shape desk, outstanding rocking chairs, rd. Glass top wrought iron base table, set of hoop back chairs, Lge. Parlour chairs, 2 pc. Pine kitchen cabinet, unique gate leg drop leaf walnut table, teak & leather side chairs, rattan shelf units, pr. of wrought iron stools, oak stool, wicker baskets & trunk, ornate needle pt. Chairs, captain chairs, pr. Tall bar/kitchen stools, Duncan Phyfe drop leaf table, brass bankers lamp, hanging light fixtures, signed Ltd edition prints, Folk art wall pcs., ornate mirrors, wrought iron wall pcs., needle pt. Picture, art glass, cranberry, RD china, crystal, cups & saucers, silver pcs, collectable glassware, crocks, good area carpets, LG 42" flat screen TV, Danby apt. Chest freezer, M300 motorised wheel chair, Handi cap AUTO go folding scooter, transporter chair, A.P.T. trainer/ exerciser, unique wicker baskets, good kitchen effects, plus hundreds of above average household effects too numerous to mention, a sale worthy of your attendance.

Note: Tools in Wednesday's sale are NEW; there is a large quantity from one home a great time to add to your tool collection, something for everyone.
Delivery & moving available.

Terms
Cash, Cheque, Visa, MC, Interac.
10% Buyers Premium

POLLARDS AUCTIONS & APPRAISAL SERVICES
905-722-3112 SUTTON 905-476-5160
www.pollardsauctions.com
Certified Personal Property Appraisers
Over 50 years experience!
Questions about this sale?
SUBSCRIBE TO OUR AUCTION NEWS

Click Here to Visit us On-Line!
208892323 :
Wednesday September 25 2019
DATE BIDDING CLOSES
Multiple Previews As Noted In Ad
Wednesday September 25th

21 King St. East
Colborne, Ontario

Highway 401 Exit 497 (Big Apple) 3 Min. Straight South
Click above for Road Map Detail!
Get directions and travel time from the Google map.

Click here for Weather!
A Marshall Gummer
SEPTEMBER ON-LINE MULTI-ESTATE AUCTION
Bidding Opens Friday September 20th 10am
Bidding Closes Wednesday September 25th 8PM

Previews
Friday/Saturday September 13/14 11:00am - 3:00pm
Friday/Saturday/Sunday September 20/21/22 11:00am - 3:00pm
or by appointment call 289-251-3767

Pick Up
Friday/Saturday/Sunday September 27/28/29 11:00am - 3:00pm
or by appointment call 289-251-3767
Over 300 Lots-Photos Being Added Daily Antiques, Art to incl. Pablo Picasso Gouache, Lily Osman Adams Watercolor, Suzor Cote Pastel, H.E.M. Sellen Scottie Dog Oil, Joseph Monk, Germaine Tramier,Nori Peter and more, Sterling Silver, 9KT-18KT Gold Estate Jewelry, Mid-Century Modern, Art Deco, Watches,Militaria Fishing Lures, Inuit/First Nations, Furniture, Lighting, Vintage Advertising, Collectibles and more.
Questions about this sale?
SUBSCRIBE TO OUR AUCTION NEWS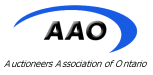 Click Here to Visit us On-Line!
208283384 :
Wednesday September 25 2019
Starts at 10:30 AM
140 Norpark Avenue
Mount Forest, Ontario

on the western edge of town

Click above for Road Map Detail!
Get directions and travel time from the Google map.

Click here for Weather!
Of the complete liquidation of plastic injection moulding business

for Martin Plastics Limited
Consisting of: 2002 GMC 7500 refrigerated straight truck (annual safety done in May 2019); Plastic injection moulding machines (with conveyors but all conveyors are sold separate) including: Arburg machine 45ton 220-90-350; Boy machine 22ton 20032; Boy machine 80 ton 80210; Boy machine 50 ton (not running) 52186; Boy machine 15 ton 15861; Boy machine 50 ton 53325; Boy machine 22 ton 19620; Boy machine 80 ton 80375; Negri Bossi V 70 ton (not running) 69-356; Boy machine 15 ton (parts machine) 15427; Boy machine 15 ton verticle 16465. Wittman dry max 30-70-P material dryer; Moeller (ICS 5A chiller); variety of material grinders; Compress press machine (A10034); Pulsotronic metal detector machine; 6 section of metal racking; 9 material gravity hoppers; approx 25 moulds for the furniture and related industry; variety of mould block pieces, parts, inserts, o rings, and other parts; numerous shop carts; hopper magnetic units; Toledo platform scale; Active scale MFG; JD 2120 tractor 4000 hours, New Idea 7ft single auger snow blower with hydraulic shoot - excellent.

Note: This is a complete liquidation of this business; property is sold. Martin Plastics have been in business for 30 years and were well known for their plastic furniture fittings. All equipment running unless specified. Purchaser must dismantle machines but a forklift will be available to load. All equipment must be removed by October 4th. Be on time as there are few smaller items.
Terms
10% buyers premium
Cash, debit, cheque (with ID and bank letter of credit).
Everything must be paid in full day of auction.
Auctioneer
Jantzi Auctions Ltd.
Wellesley 519 656 3555
www.jantziauctions.com
Questions about this sale?
SUBSCRIBE TO OUR AUCTION NEWS

Click Here to Visit us On-Line!
206297576 :
---
4 SALES SHOWN ABOVE
THAT MATCH YOUR CURRENT SEARCH