A MCARTHUR-BESSEY AUCTION
for Moorehaven Farms
VIEW OUR GALLERY OF 34 PHOTOS AS A SLIDE SHOW
1 or MorePhotos Added Wed Apr 17 09:07:44 EDT 2019
Tractors
John Deere 6100D, 4x4, cab, quick attach 563 loader, dual hydraulics,18.4-34 rears,100hp, 1643hrs, bought new 1954 D17 Allis Chalmers, gas, 2pt-3pt conversion kit John Deere F925 Lawn Mower, diesel,72" deck, 2558 hrs

ATV's/Trailers
Kubota RTV 900 side by side, 1128 hours; Kawasaki Mule 3010, 4x4, 1839 hrs; McBride 2 horse gooseneck trailer (as is); Landscape trailer, 6'x12', with sides

Machinery/Equipment
NH 640 Round Baler, auto wrap, twine, 4'x5', monitor, 5000 bales; NH 492 Haybine, steel rollers, new knife, 9', new guards; NH 513 manure spreader, single axle, top beater; Weber Lane super tilt dump wagon, hydraulic; Rhino SE6 rotary mower, 6'; 3 pth mounted manual tree spade, up to 5' h tree; 16' hay wagon, steel, checker plate floor; McKee 620 Snowblower, single auger, hyd turn, hyd deflector;

Farm Related/Shop (*)see notes at bottom
Northstar Crowding tub with alley, self locking head gate, half moon crowding tub 8'x16';16' hay wagon, new wooden top & back rack;*8'x12' run in shed; wagon undercarriage, dual reach; 1.5 ton hopper bottom bin, stored inside; qty of hay feeders; asst of gates 8'-16', most are diamond gates; (*)poly plastic hopper bottom bin, 4 ton; (*)steel hopper bottom bin , 3 rings h, 10' wide; cattle scale, 2000 lbs; (2) corner calf heaters; (15) rubber stall mats , asst sizes; (4) texas gates, 8' longx4' wide; qty of round bale feeders, different styles, gate feeders; creep feeder; fuel tank, 1345 litres, double wall, pump; Craftsman compressor; Motomaster air pig; drill press; table saw; garden tools; metal work bench; (2) sections scaffolding; assorted tools; metal shelving units; bale tarps;(*) small shop 18'x9'; stainless steel cutting table; (*)walk in cooler, refrigeration unit, 6.5'x8.5'

Horse Items/Hay/Straw
Pony Cart, 5'x4', 4 wheel, aluminum; Pony saddle, western; Pony driving harness;(40) round bales hay, 2017, stored inside; (10) round wheat straw bales, 2018, stored inside; livestock supplies;

Miscellaneous/Antiques (A)
Maple syrup evaporator, 28"x5' stainless steel finishing pan, qty of sap pails, plastic, aluminum; Befco 103 frost seeder, pull type; Agrifab 38" lawn sweeper; Agway rototiller; aluminum ext ladders; pick up tool box, metal; qty of cement patio stones; 10 gallon hot water tank; (12)cement blocks 2'x2'x4'; belt driving buzz saw; (2)wood wool winders (A);wood antique ironing board (A);ice hook (A); wood crib frame (A);(2) captain chairs; brass headboard, single; ringer washer(A); (2)cross cut saws; oak cabinets; book shelf; hand seeder(A);qty of oil lanterns; walking spinning wheel; wood decoys; some copper items; wood cradle(A); glass insulators; glass bottles(A); oxen yoke; apple baskets; wood crokinole board; wood rocking chair, wicker seat, milk cans; train model, cast iron; crocks; pump organ converted to bar; oak roll top desk(A); oak office chair; (2) metal file cabinets,4 drawer; qty of oil lamps; dresser(A); 2 cord firewood, dry, patio storage box; patio furniture; (5) sugar kettles, cracked; lawn ornaments, assorted tool boxes; scrap metal. Lots to see!
Lunch Booth ~ Washroom Available
Notes
Preview Fri May 17, 1-6pm
(*) to be removed by purchaser
Order of Sale
Wagonloads; Antiques; Shop/Farm Related & Horse items;
Machinery starts at 12 noon; Trailer, ATV's,
Tractors, Hay & Straw
Terms & Conditions
Cash or Cheque with proper I.D. on day of sale.
Owner and/or Auctioneer will not be held responsible
for accident or loss on day of sale.
All items are sold "As Is".
All verbal announcements on day of sale
take precedence over written ads.
Contact
Dale Hewitt (519)362-8984 OR Bill Moore (519)853-0663
Auctioneers


www.theauctionadvertiser.com/KMcArthur - full listing & photos
Questions about this sale?
SUBSCRIBE TO OUR AUCTION NEWS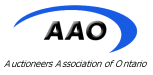 Click Here to Visit us On-Line!
195151780 :
Saturday May 18 2019
Starts at 9:00 AM
KNIGHTS OF COLUMBUS HALL
20 Dupuis Street
Tilbury, Ontario

From Windsor: Take Hwy. 401 East to Exit #56, follow to Queen St.
and turn right, then right on Canal and left on Dupuis
From Chatham or East: Take Hwy. 401 West to Exit #63,
follow to Queen and turn left, then right on Canal and left on Dupuis
Click above for Road Map Detail!
Get directions and travel time from the Google map.

Click here for Weather!
ANTIQUE & COLLECTIBLE ESTATE
AUCTION SALE
Selling the living Estate
of Ed & Helen Coyne
plus others
NO PHOTOS CURRENTLY POSTED TO THIS SALE
Collectibles: Very Rare 1922, 37 inch Armand Marseille display doll in original box (one owner w/family provenance); large quantity of WWII German medals; German WWII officers hats; Canadian badges & medals; brass U.S. powder horn; bugle; quantity of tin toy trucks; Louis Marx train set; 18 cowboys & Indians Louis Marx; Mickey Mouse record player; lanterns; old cameras; binoculars; limited edition G.I. Joe; Tonka toys; steam toy; sled; cast iron Aunt Jamima bank; small propeller; Bob Proberts' skates; autograph picture of Bobby Hull; 1991/92 hockey cards; sports cards; French telephone "Country Roses"; African carving & others; 2-cast iron doorstops; pop cases; bubble frame; Mickey Mouse bank; comics; 2-vintage telephones; Gold handled cane; Vintage barometer; doctors' scale; violin; flag; daguerreotypes; Nintendo w/games; Saga Geneses; stamp collection; etc.

Glassware, China, Sterling Silver: set of Royal Crown Derby china; 6pc. place setting Minton "Ancestral" pattern; 8pc. place setting "Chinese Tree" England; Moorcroft vase; Spode pitcher embossed; Royal Albert luncheon set; 38 pcs. of Belleek; Hamersley luncheon set; piece of cloisonné from China; 36 pcs. McCoy dishes; Coalport; Goebels; Wedgewood; Wade pitcher; large brides basket; Royal Doulton figurines; Pinwheel crystal; Delph chargers; Fenton; Falcon ware; Jack in the pulpit; milk glass; Pyrex; carnival glass; figurines; small Tobies; tea figurines; planters; Corning ware & Pyrex bowls; large quantity of decorator pieces; quantity of cups & saucers, incl. Ainsley; set of boxed flatware; setting for 12 Birks Sterling Silver dinner ware (66 pcs.); setting for 8 sterling silver flatware "Northumbria Star"; sterling silver candle holder; etc.

Art: 2-M.F. Kousal oil on board; 3-George Wolfe oil on board; 1966 oil on board signed; reverse painting on glass; Win Mcubbin pencil sketch; oil on board signed Varblis; Frank Jordan print; oil on canvas ½ AP signed Laura Barnhard; 2-Edna Hibel prints; Tom Forstall prints; Michael Reynolds print; quantity of pictures, prints & gold picture frames; etc.

Antique & Modern Furniture: exceptional oak triple cheval mirror (rare); circa 1860 flamed mahogany sideboard/server; large oval walnut parlour table; Deacon's bench; mahogany claw foot desk/china cabinet; 2-early pine dovetailed chest; walnut Ladies spinet desk; early large walnut dining table w/ 6 leaves; set of 4-balloon back chairs & 2-captains chairs; 3-drawer chest; serpentine 8-drawer server; full length oak mirror; oak parlour table w/ball & talon feet; ribbon mahogany breakfront china cabinet; elm cradle; set of 4-balloon back chairs; round bistro table; 1940's china cabinet & sideboard; Duncan Phyfe lamp table; square coffee table w/rope insert & glass top; footstools; 2-end tables; 2- wood bookcases; etc.

Estate Jewellery: ladies diamond wedding ring set; sterling silver ring; large quantity of costume jewellery; Elgin gold filled pocket watch; floor model jewellery chest; vintage purses; etc.

Miscellaneous: Genie Boom Z-30/20HD (3282hrs.) w/operational & maintenance schedule; 2009 Hallmark 6ft. trailer; Oriental carpet; leaded glass floor lamp; quantity of bedding; linens; Lasko fan; Frigidaire floor model air conditioner; Farberware smokeless grill; Fisher metal detector; Tools: Honda 4.7hp generator, 900w; 2-tail gater 900w generators; Poulan chain saw; Sentek 5 in 1 portable power pac; high pressure water drain cleaner; Pittsburg 12v. compressor; power washer; shop vac; some garden tools; large planter; Wood's chest type freezer; and much more not listed!
Genie Boom & Trailer to be sold at 10:30
followed by all showcases
(medals, badges, jewellery, etc.)
Viewing day of sale from 7:00 A.M.
Terms of Sale
Cash, VISA, MasterCard, Debit. (Sorry no cheques)
All sales are final, as is, where is, without guarantees or warrantees
All descriptions are believed to be correct.
All verbal announcements take precedents over printed matter
Lacasse Auctions Inc. is not responsible for accidents day of sale.
5% BUYER'S PREMIUM
LACASSE AUCTIONS INC.
(519) 687-3541 or toll free 1-877-811-5297
Auctioneers: Jean-Marc and Brenda Lacasse
FOR PHOTOS & LISTING
Questions about this sale?
SUBSCRIBE TO OUR AUCTION NEWS
Click Here to Visit us On-Line!
195149959 :
Saturday May 18 2019
Starts at 10:00 AM
Preview As Noted In Ad
MAY 18TH, 10 AM START .

CREEMORE ARENA
218 COLLINGWOOD STREET
CREEMORE, ONTARIO




Click above for Road Map Detail!
Get directions and travel time from the Google map.

Click here for Weather!
A KIDD FAMILY
LIVE AND ON-LINE AUCTION
ANTIQUES, QUEBEC PINE, PHONES,
BLACK AMERICANA, ADVERTISING AND MORE!!

PREVIEW FRIDAY MAY 17TH, 3-6 PM

JOIN US ON AUCTION DAY TO BID ON GORGEOUS TREASURES
Questions about this sale?
SUBSCRIBE TO OUR AUCTION NEWS

Click Here to Visit us On-Line!
194896312 :
---
5 SALES SHOWN ABOVE
THAT MATCH YOUR CURRENT SEARCH