25th Annual Labour Day Auction
Antique Collectable, Antique Furniture,
Art Work, Clock, Glass, China, Jewellery, Lighting,
Musical Instruments, Rugs, Toys, Games
NO PHOTOS CURRENTLY POSTED TO THIS SALE
FEATURE OFFERINGS: 1800's Large Rams Horn Mull 17" Point to Point w/Silver Horse Finial Snuff Cover, Blue Hue Crystal Vase Appointment of Henry Blackburn to Pilot Officer by King George Sixth & Signed by Governor General The Earl of Athlone, 1931/32 Model 850 DeForest Crosley Rhapsody Grandfather Clock Radio McLagan Cabinet & Hammond Clock, Exceptional c1861 Rare US Leather Trunk w/12 Star War Eagle Imprinted, 10 pcs Moorcroft, R Lalique & Weller Vases, Atmos Clock, Roland Strasser Pictures

HIGHLIGHTS: c1660 Original Pine Possessions Coffer, Very Rare Royal Oil Co Toronto Harness Rotating Oil Dispenser in Portable Box, Signed 7" Tall Bronze Asian Urn w/Enamel Inserts, Super Rare North-West Territory Report from 1850's Published 1859 in Toronto by Henry Hind, Incredible Historic 17/18th Century Fully Signed "Over Fork Over" Irish Conynyhams County Donegal Hand Crafted Pewter Plate, Outstanding c1920 King Cole Manufacture Papier Machi 40" Tall Victor Phonograph Nipper Store Display, c1920 Hand Crafted Metal Ore Mining Model, , Signed Hamilton 70" All Original Wooden Propeller, Cylinder Music Box

FURNITURE: Exceptional c1861 Rare US Leather Trunk w/12 Star War Eagle Imprinted, Globe- Wernicke Co. Stacking Book Case, Heavily Carved Piano Stool, Spoon Carved Magazine Stand, Walnut Side Chair, Victorian Spindle Easel, Pine Dovetailed Hump Back Trunk, 1920's Oak Coat/Umbrella Stand, Wooden Hat Display Stand, Victorian Sewing Table, Oak Ice Box, 2 Door w/Drawer Pine Dry Sink, Double Door Walnut Bookcase, Fancy Pierced Face Ladies Writing Desk, Rosewood Based Smoked Glass Table, Rare Walnut Book Stand, Highly Carved 3 Footed Pedestal Stand, 2 Door Display Cabinet w/Mirrored Back & Glass Shelves, Pine Washstand & Side Table, Bevelled Mirror Station Coat/Hat Rack, Victorian Carved Base Sewing Stand w/Inlaid Games Table Top, Butlers Storage Stand, Needlepoint Stool, Oak Office Chair, Industrial Original Paint Slat Back Stool, Double Glass Door Buffet w/Ornate Top Mirror, Carved Burled Walnut Ball & Claw Footed Sideboard, Double Drop Leaf Walnut Side Table, Barley Twist Nesting Tables, c1935 18 Drawer Dental Cabinet w/Deco Pulls, Detailed Inlaid 8 Drawer Chest w/ Bronze Adornments, 4' Carved & Fluted Column Pedestal Stand w/Stone Top, Gibbard Burled Tilt Top Table, Signed Tier on Tier Mahogany Captain's Chest from MV Walter J. McCarthy Jr. American Steamship Co

RUGS: High Detail Centre Medallion 9'x11' Wool Carpet, Hand Woven Persian 5'x8' Wool Rug, 13'x2.5' Heriz Hand Knotted Persian Wool Carpet, 1940's 9'x3' Hand Knotted Mir Persian Rug,

GLASS & CHINA: Stunning Huge 10" x10" c1930 Signed Weller Woodcraft Bulbous Vase & 13" Tall Woodcraft Vase, 1930's R Lalique Vase, Signed Paris Very Rare Covered Trembleuse, Signed Cut Crystal Nymph Vase, 16" Iridescent Blue Hues Hand Blown Alcaraz Jack in the Pulpit Vase, 14" Tall Double Handled Gouda Vase, Pair Made in France For Birks Hand Painted Garnitures, Early Flow Blue Milk Pitcher, Frosted Lion Figural Top Covered Comport, Black Mark Belleek Teapot, Cream & Sugar, Deep Cut Crystal Bowl, 15" Diameter Leaf & Berry Pedestal Bowl, Franz Dorel c1890 Vienna Teapot, Bohemian Vase, Brides Basket, Murano Vase, Royal Crown Derby Paradise Plate, Demi Tasse Cups & Saucers, Signed Glided Cornucopia, Square Footed Candy Dish, Satin Glass Vase, Belleek Serving & Shell Plates, Beaufort WH Grindley Flow Blue Jug & Oval Bowl, Deep Cut Cranberry Signed Tall Stem Crystal Glasses, 16 pc Set of Gold Rim Dining Glasses, Condiment Set, Bakelite Handles Hors D'oeuvres Set, Pair of 1800's Flow Blue Bowls, Set of 8 Royal Crown Derby Mikado Cups & Saucers, Spongeware Jug, Roycroft Plate, Signed Fish Motif Vase, Royal Vienna Cream & Sugar, Simpsons Berry Spoons, NK Fein-Zinn Germany 7pc Water Drink Set, Large Corona Bowl, c1920 Arts & Crafts Hand Made Vase, Large Art Nouveau Jardinière, 14" Tall Quilted Satin Glass Vase, Signed Trophy Vase, Hand Painted Pedestal Comport Bowl, Cranberry Quilted Candy Dish, 6 Royal Crown Derby Heraldic Plates, Nippon Teapot, Ruby Glass, Gouda Bowl, Cranberry Salter, Raised Motif German Bowl, RS Prussia Creamer, Dresden Bowl, 10" Roseville Donatello Jardinière, Pigeon Blood Biscuit Barrel, 3pc Imari Tea Set, Pedestal Bon Bon Dish, Belleek Shell Vase, Cased Satin Glass Rose Bowl, Cranberry Quilted Satin Base Bowl, Murano Bowl, Signed France Floral Motif Vase, Pair of Franz Anton Mehlem Royal Bonn Gold Gilt Vases, Bronze Base Dragonfly Centrepiece,

CHINA SETS: 12 Place Settings Copeland Spode Indian Tree China w/Serving Pieces, 11Pc. Stoke on Trent Brilliant Gold Trim Demi Tasse Set, 10 Pc. Rosenthal Plate Set,

FIGURINES: 34lb Bruno Zack Solid Bronze 'Cholesterol' 17"x10"x18", Vendange par Ruchot High Detail Figure, s1880 High Quality Bronze Figure by Andrew Gaudez, Approx 55lb Remington Bronze Mountain Man, Polychrome Solid Bronze Golfer, Signed Brilliant Crystal Eagle, Signed Lalique Bird, Signed Baccarat Seal, Ron Parkinson Hand Carved Polished Quebec Soapstones, Signed Piano Babies, Durand France Waterfowl Figurine, Royal Doulton Darling, Cherie, Debbie, Meditation & Premiere, Royal Worchester Grandmothers Dress, Lladro Shepherdess w/Dove Figurine, Hummels 82 School Boy, 109 Happy Traveler & 142 Apple Tree Boy, J Moire Fine Detail Figurines, Belleek Swan, Royal Doulton Toby Jugs Paddy, Golfer & D'Artagnan,

MOORCROFT: 8"x7" Yellow Lustre Bulbous Vase, 6" Hibiscus Vase, 9" Blue Speckle Vase, 7" Clematis Blue Ground Bulbous Vase, 12" Blue Ground Orchid Vase, 7" Hibiscus Lidded Ginger Jar, 10" Columbine Green Ground Bowl, 30" Moorcroft Fuchsia Lamp,

PHONOGRAPHS Etc: c1909 Edison Cylinder Phonograph w/Brass Horn, Inlaid Top Cylinder Music Box w/8 Tune Card & 66 Excellent Original Teeth,

MUSICAL INSTRUMENTS: Signed Violin by Luther J.W. Hinchcliffe Style 698 Dated 1904, Signed Quality German Violin, Rare c1939 Harmony Supertone Lone Ranger/Tonto Guitar,

STERLING: Birks Louis VX Sterling Flatware, Sterling Medallion Mirror, Signed Sterling Banded Walking Cane,

SILVERPLATE: Exceptional & Unusual Toronto Silver Co Brides Basket w/Raised Floral Motif, 8 Abercrombie & Fitch Cocktail Nuddler Spoons, 6 Silver Gold Wash Bacchas Figural Stem Wine Goblets, Rogers Golden Grand Baroque Flatware 6 Place Settings

JEWELRY: Very Rare Ladies 1.35ctw Blue Diamond Floral Ring, Men's 14kt Gold Diamond & Blue Sapphire Ring, Ladies Black Sapphire & White Topaz Ring, Green AAA Emerald & White Topaz Bracelet, Winged 14kt Gold Emerald & Ruby Stick Pin, 12ctw Garnet, White Topaz & Diamond Necklace, 18kt Gold Men's Tie Clip, Ladies Triple Green Emerald Flare Ring, Ladies Full Flare Swirl Top Peridot & White Topaz Ring, 14kt Gold Multi Pearl Stick Pin, Men's 14kt Gold Yellow Topaz Ring, White Topaz & Purple Amethyst Bracelet, High Quality Moss Agate Necklace, 14kt Gold Alaska Diamond Bee Brooch, Brilliant Twist Signed Italy 14kt Gold Rope Necklace, Heavy Woodland Nugget 14kt Gold Men's Ring, 2ctw Diamond Articulated Band Bracelet, Sterling Double Dolphin Brooch w/Abalone Sea Background

WATCHES: Enamelled w/Semi Precious Jewels Covered Face Baume & Mercier Ladies Watch, Ladies Cartier Watch, Men's Bernoulli Watch, WW2 German Nazi Waffen SS Division Elite Panzer Division Wrist Watch, ¼ Minute Repeater Pocket Watch, American Waltham Co. Rare Civil War Events Face & Case Engraved w/Gatling Gun, Kay & Co. Worchester Hunter Case Pocket Watch, c1844 Sterling Cased Fusee Pocket Watch w/Greyhound Watch Cock

CLOCKS: c1775 Double Weight Fine Walnut Long Case Complete Grandfather Clock, Magnificent 22" Tall Pierced Gilt Ormolu Cartel 19c Wall Clock, Stately 23" Tall Walnut Frame Pierced Rococo Cartel 19c Wall Clock, Oak Case Standard Electric Time Co. Springfield Master Clock, 1950's Fram Advertising Clock, c1905 Darche Mfg Co. Electric Alarm Clock, Fully Functional Black Forest Cuckoo Clock, Fantastic Quality Working 1953 Numecheron Numerical Desk Clock w/Marble Base, LeCoultre Atmos Clock, Waterbury Miniature Carriage Clock,

ARTWORKS: Roland Strasser Austrian Painter 1895-1974 Original Pictures From California Period Gouache Landscape & Watercolour Ocean, From Indonesian Period Pastel & Pencil Men at Work & Charcoal of Worker Each w/Written Certificate of Authenticity & Appraisal, 3"x5" Lady Lithopane, Framed Needlework Picture, Floral Field by Jocelyn Taylor, Vista by Jocelyn Taylor, Limited Editions 'Late Flurry' 49/300, 'Rapids' 134/200 & 'Sun After Thunderstorm' 80/250 by AJ Casson, Brilliant Victorian Chromograph Picture

LIGHTING: High Quality Signed Handel Desk/Piano Lamp, Coin Dot Bulbous Grand Victorian Pull Down Hall Oil Lamp, Gilded Cupid Lamp w/Dolphin Feet, 1940's Extension Light, 1930's Crystal Lamp, Cosmos Oil Lamps, c1890 Dietz Union Driving Lamp, Quilted Opalescent Hall Light, Cast First Nations Figural Base Lamp, 1925 RW Winfield High Quality Deco Cranberry Shade Sconce, 1950's Scottie Dog Lamp, GSW Beacon Wind Proof Lanterns, Very Rare ABE Co. Early Machine Age c1901 Copper Body Electric Street Arc Light Patented by Thomas E. Adams, Veritas Store Oil Lamp, 26" Tall Acanthus Leaf Oil Lamp,

BOOKS: c1706c Matthew Henry Comprehensive Bible, 1708 Volume 3 Holy Bible by Matthew Henry (1662-1714), 1873 Pristine Leather Bound Holy Bible by Rev. Brown, 1877 Vest Pocket Bible, 1806 Bible of Jane Williams w/Family History, 1863 Holy Bible w/Reesor Markham 1819 Insert, Rare 1886 Book Detail Cottage & Constructive Architecture by William T. Comstock, Boer War 1899-1902 South Africa Book by Captain Mahan, 1866 Architecture Book by Comstock, JH Beers & Co Historical Atlas of York, J Miles & Co County of York Published Toronto Dec 1, 1878,

TOYS: American Flyer Train Engines #1160, 301 & 325AC, American Flyer Train Cars, Track & Accessories, Military Lead Figure Sets, Friction Toy Oil Tanker,

DOLLS: 19th Century German Heuback Doll, Early German Bisque Doll,

ARCADE MACHINES: Mills 5" Oak Cased Slot Machine w/Metal Stand,

MILITARY: Incredible Boer War Hand Crafted Cane Marked POW St. Helina 1902 & Engraved W. Henry, 28" 1860 Yataghan Bayonet w/WD Marking for a Martin Henry Rifle, Very Rare WW2 Naval Backlit Compass in Original Box, WW1 Sterling Plaque to Thomas Kirkby for Volunteer Service to King & Country, WW1 Presentation Tray, WW2 German Bunker/Tunnel Carbide Lamp, Pair of WW2 B-16 US Army Bomber Gyroscope/Compasses, Trench Art Hat w/Republican Guard Hat Badge, WW2 02B Aircraft Compass w/Original Box, 1907 British Pattern WW1 Bayonet, WW2 Aiming Telescope,

SWORDS: US Staff Officer's High Detailed Blade Dress Sword, Japanese Decorated Blade Sword, Schitzler & Kirshbaum 24" Iron Cross Guard Brass Hilt Sword,

NAUTICAL: 3 Tier Mahogany Case WW1 Model EZ 1910 Waltham Ships Chronograph, HL Piper Copper Starboard & Port Running Lights w/Fresnel Lenses, Complete Set of International Maritime Signal Flags, 2002 Royal Bermuda Yacht Club World Invitational Yacht Race Plate,

FLAGS: 3'x5' Cloth Valley Forge American Flag, 60"x32" Defiance American Flag w/Embroidered Stars, 3'x6' Marine Jack Ship Pilot Flag, 1970 US 28"x50" Coast Guard Flag, 1986 Gulp Double Cross Yachting Race Flag, 1986 Gulf Race Flag,

TELEPHONES, RADIOS, CAMERAS Etc: Very Rare Early French Extension Telephone, 1932 Northern Electric Operators Headset, Very Rare 1932 Atchison Radio (Kansas) Crystal Set, c1955 CKLY 910AM Working Microphone Radio, c1908 #3 Folding Brownie Camera in Pristine Condition, Side Mount Telegraph Key & Sounder, Main Line Model 3A Telegraphy Relay, c1970 Yellow Rotary Dial Telephone, Carl Freiss Tabletop Stereoscope, Vintage Red Phone, Great Keystone c1920 Complete & Functional Movie Graph Projector, 1931 Northern Electric 11A Operators Headset,

SIGNS: Original Dr. Dawson Office Sign 12"x20", Cased Glass Exit Sign, Heavy Solid Brass Global Tool Inc. Advertising Plaque, 11½" Marathon Multi Power Porcelain Sign, 8"x10" Porcelain Salad Tea Sign, 18"x18" White Rose 2 Sided Double Flange Porcelain Sign, 8"x12" Oval Porcelain United Motors Service Sign, 18"x24" Pfizer Agriculture Chemicals Tin Sign, 17"x24" Two Sided Porcelain Victor Nipper His Masters Voice Sign, 19"x21" Porcelain Indian Motorcycle Parts & Service, 19"x29" Tin Sign Oldham Batteries, 3"x10" Porcelain King Cole Tea, 5"x7" Double Cola Porcelain Sign, 19"x27" Barq's Tin Sign, 12"x12" Super Shell Porcelain, 10"x20" Minneapolis-Moline Porcelain, Porcelain Salada Tea Push Bar, 23"x34" Royal Dairy Guelph Tin Sign, 9"x15" King Cole Tea & Coffee Porcelain Sign,

RAILWAY: Dietz NYCS Railway Lantern, 1880's Hiram Piper Railway Switch Lantern w/Burner, Original Framed CPR Passenger Train #894 GL Ord, Engineer, Original Royal Doulton Canadian National Railway Plates, Soup Bowls, Salad Bowls & Bone Dish,

SCALES: c1905 International Business Machine Model 344 15 - 30lb Scales, 1920's In Counter Brass Equal Arm Scale,

FIREFIGHTERS ITEMS: c1910 French Fire Hat w/Badge Motto "Rain Will Strike in Vain The Fearless", Axe Emblem Badge Leather Fireman Helmet, Eagle Top Leather Fireman Helmet,

MODELS: JN-7N Curtiss Jenny WW1 Barnstormer Biplane Model, 1935 Auburn Boattail Speedster Model, c1920 Hand Crafted Metal Ore Mining Model 8'Lx4'H x2'W,

CHURCH WINDOWS: 2 Early Original Church Stained Glass Window Inscribed "To you I will give the keys of the Kingdom of Heaven" & Inscription "She will crush your head"

COLLECTIBLES & MISCELLANEOUS: 1940's Signed Rare Survivor Canadian Dow Jones Ticker Tape Machine, Very Rare c1925 Waterman's Fountain Pen Oak Framed Display Case, 15" Triple Industrial Steam Whistle, Travel Writing Desk Presented to Mr. William Chatwood 25 March 1911, Walnut Travel Vanity w/MOP Edge Band Presented to Mrs J. Burnett 6 Jan 1891, Signed Hamilton 70" All Original Wooden Propeller, Outstanding c1910 Heinz Art Metal Sterling Based Deco Desk Set, High Detailed Travelling Writing Desk, Select Edison Umbrella Signature Advertising Mirror, Carved Bone Handle w/Scottish Thistle & Sterling Banded Canes Signed HDP Armstrong, Double Motion Automaton, c1850 Victorian Fireplace Rotisserie Firejack, Burled Walnut Cask w/Pierced Brass Fittings, Callender Foundry Guelph Plaque, 1920's Beaded Purse, Christmas 1900 Queen Victoria ½ Pound Chocolate Tin for Boer War Soldiers, Engraved Solingen Germany Stag Handled Carving Set, Wicker Doll Stroller, Wooden Tabletop Game Wheel, Clayton Lambert TD-130 Blow Torch, Great Seal of Elizabeth 1, Early Circus Lady Papier Machi Caricature Head, Copper Kettle, Carved Lady Cameo Shell, Brass Bordered Fire Screen, c1860 Victorian Water Filter by Lipscombe & Co, Northwestern Morris, Ill., Glass Top Candy/Nut Dispenser w/Key, 1880 Push Up Candle Holder, Advertising Tins, Christie Biscuit Tins, 1950's 5" Candy Dispenser, Early Printers Layout Tools, Violet Rays Complete 1920's Home Remedy Kit, Lion Padlock, Black Onyx Desk Set, Very Rare Apple Barrel Lid Press, Carpenters Tote Box, Wooden Advert Boxes, Apple Tree Wooden Ladder, Plymouth Hub Cap, Plowing Match Ruler, Wood Working Tools, Very Rare 1800's Brass Large Volume Bookmarks, William Cullen Bryant Poet & Solid Bronze Buffalo Hunt Bookends, 1936 Berlin Olympics Commemorative Spade, Barbers Bottle, Sterling Top Powder Bottle, c1925 Grocery High Shelf Grabber, Heller Bros. Hoof Tester, German Ulima Plane, Wooden Fruit Box, Perfume Bottles, 3 Cut Crystal Passage Door Sets, Signed Deco Style Inkwell, First Nations Bookends, GSW Copper Oil Quart, 1940;s Purity Pure Milk Quart, Pint & Half Pint Bottles, 65' Tall Copper Lighting Rod, Easter Greetings Chocolate Mold, Black Enamel Deco Dresser Set, Miniature German Sewing Machine, Mechanical Bartender, Batey London Merchant Crock, Bread Baking Tins, Asia Signed Bronze Dragon Teapot, Cast Bowl & Foo Dog, Taylor Brass Barometer, Solar Bicycle/Motorcycle Headlight, Briar Rootwood Cane, Crook Top Wooden Cane, c1928 Advertising James H Boye Curtain Rod Case w/Calculator Ring, Webster Wilcox Beaded Clutch Purse, Picture of Lord Baden Powell Signed & Dated 1935, Advertising Print c1930 RMS Franconia in Original Cunard Lines Oak Frame, & Much, Much More
Preview 8:30 am Sale Day
GOOD FOOD BOOTH
10% Buyers Premium
TERMS
VISA M/C, Debit, Cash
AUCTIONEER DAVID BEASLEY
ICCA, CPPA Phone (905) 727-6585
Email: cbeasley@rogers.com
Full Details & Photos at
Questions about this sale?
SUBSCRIBE TO OUR AUCTION NEWS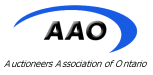 Click Here to Visit us On-Line!
174121719 :
Monday September 03 2018
Sale Starts At 9:00 AM
Preview 8:00 AM
ST. SIMON & ST. JUDE
PARISH HALL
267 MEUNIER STREET
BELLE RIVER, ONTARIO

Click above for Road Map Detail!
Get directions and travel time from the Google map.

Click here for Weather!
A MURRAY KNAPP AUCTION
LARGE OUTSTANDING AUCTION
LIVING ESTATE OF SHIRLEY MANSON
GO TO THIS WEB SITE FOR PICTURES AND MORE INFORMATION


NO PHOTOS CURRENTLY POSTED TO THIS SALE
Royal Doultons - Mad Hatter D6598 1964, The Gardener D6867 1990, Merlin D6592 1959, St. George D6618 1967, 500th Anniversary Limited King Henry VIII 1991, Old Salt D6551 1960, Lobster Man D6617 1967, Pearly King D6760 1986, Little Master Museum Piece D6819 1988, Dick Whittington - Lord Mayor of London 1989, Pearly Queen D6759, 1986, Sairey Gamp D5528, Ugly Duchess D6599 1964, The Centurion HN 2726 1981, Happy John, Jester D6910 1991, Tam O'Shanter D6636 1972, the Mikado D6501, The Auctioneer D6838, The Collector D6796, Uncle Tom Cobbleigh D6337 1951, The March Hare D6776 1988, The Elephant Trainer D6841 1989, The Juggler D6835 1988, The Red Queen D6777 1987, The Shakespearean Macbeth D6667 1982, Sacra Mouche D6814 1987, The Walrus Carpenter D6600 1964, Sancho Ponca D6456 1956, Bacchus 1958 (sm), Gone Away D6531 1959, The Cook & The Chesire Cat D6842 1989, Bacchus 1958 (sm), The Ring Master D6863 1990, The Snake Charmer D6912 1991, The Genie D6892 1991, Long John Silver D6386 1951 (sm)

Figurines R.D. - Celeste HN 2 37 1958, Belle HN 3703 1995, Lady Worsley HN3318 1991, Silks & Ribbons HN2017 1948, Welcome HN3764 1995 (sm), Belle HN 2340 1967 (sm), Spring Morning HN 1922, Melody HN4117 1998, Fair Maiden HN2211 1966, Biddy Penny-farthing HN 1843, Bo Peep HN1811 (sm), R.D. dog ( 90 year), R.D. Belle of the Ball HN1997, Balloon Man dish, Ugly Duchess D6599 1964, Royal Doulton Tea pots (Character) Long John Silver D6853, Punch & Judy 2002, Falstaff D6854 1989, D6855 1989, Ariet Toby Mug 1946

Clusters Bristol Glass - set of clusters, custard glass butter dish, bowl etc. yellow glass Wildflower 1995, Coal port, Wedgewood, Bavapa Austria, Llardo (Spain), early 1930's cat, Jardinière bowl, R.D. Flambé vase, Epergne Cranberry (one flower basket missing), W. Germany lg. vase, Scales, Satin glass vase, Sunbeam Mixmaster Jr. in original box, Satsuma Japan vase blue, Meissen covered dish, Gone With The Wind Lamp, Cranberry Cruet Set, biscuit jars, stamps, depression, carnival glass, Vaseline glass, Limoges dishes, Spode (Indian Tree), lg vase France JP Deposs, Mary Gregory cranberry, Scrimshaw Ivory WW. 2 dish, Royal Albert, Birks Silverware Regency, Sterling silver pieces, table lamps, pictures, mirrors, paintings, framed pictures, Downy Serviceberry, Trudy Doyle (Last Dog at Trident), Trails End (Beryl Brooke), Snake Fence (Burt Law Oils Uxbridge Ontario), A. Gollner (born 1936), Oyster plates (over 100 years), Nippon, Oriental wool rugs, copper, binoculars, collector plates, wall units, apt size deep freezer, Ruby glass, blue pattern vase (Mille Fiori), old molding plane, Fenton Lilly of Valley Art Glass, Vase Royal Doulton 1901 (Bur slam) Mother of Pearl Satin Glass vase & pitcher, Royal Worcester, black amethyst, fire king, Dresden, hob nail, linens, doilies

Furniture - Mahogany curved glass claw foot cabinet, cedar chest, Victorian couch & 2 chairs, Grandfather clock (W. Germany), walnut drop front desk, corner curio cabinet, vanity dresser, tilt table, 4 balloon back chairs, carved arm chairs, lamps and lamp tables, marble top Victorian tables, pictures and prints (signed), mirrors, shelves, duncan Phyfe table, 3 oak wall phones, planes with servers and transmitters and motors - P51 orange Mustang plane, motor boat, sea plane red DS Engines, air compressors (working), comics, carved elephants and Rhinos from Africa, Large quantity of tin toys - Minnie Toys (Super test), Tonka toys -vintage, All Metal Products - Wyandotte Michigan horse trailer, Texaco truck, Contra shovel digger, cement truck, British Design Ladybug vintage radio, Lady Schick with case vintage, lighters, space ship banks 70's, limestone face carvings, miniature cars with case, black dial phone, roller skates, 2 wagon wheels, crocs, milk can, vintage blackboards ( Weil Company - The Store with a Million Friends), Cast iron pieces, copper boiler, foot warmers Model T, hand warmers, horse collars, postcards, Coleman lamp, milk bottles, bicycles, fishing poles, crank siren, pram buggy, large quantity of coins, appraised gold jewelry, large quantity of knives and jackknives, costume jewelry, McDonald Olympic coins, pocket watches, ladies & mens watches, baseball cards, toy guns & holsters, old ship light, bells, old window frames, Wolf whistle in box
TERMS
CASH, OR CHEQUE WITH PROPER I.D.
NOT RESPONSIBLE FOR ACCIDENTS DAY OF SALE

MURRAY KNAPP AUCTIONEER
519 - 727 - 8894
Questions about this sale?
SUBSCRIBE TO OUR AUCTION NEWS

Click Here to Visit us On-Line!
173471457 :
---
2 SALES SHOWN ABOVE
THAT MATCH YOUR CURRENT SEARCH